With no major pretensions to amuse, and a lot of funny falling, Fall Guys: Ultimate Knockout has become the game of the summer on its own merits.
We are facing a party game that has come to our homes to give a good shake both to the conventional online game and to the broadcast of the games.
We have to keep in mind Yellow Humor, that madness of a Japanese program in which the participants had to advance through tests of ability, taking more than one mamporro along the way. 
Well, Fall Guys has a lot of that, going a lot with deep stories or spectacular graphics.https://www.youtube-nocookie.com/embed/tmWwGP5mROg
What we see before us at the beginning of a game is a lot of chubby little creatures, with the appearance of minions and clumsy movements.
Depending on the test, the activity to be carried out is different, but what they have in common is that this is a kind of Battle Royale where 60 players compete at the same time.
Different games in different rounds
The games are divided into five rounds in which the personnel is eliminated. 
Rounds can change quite a bit of inactivity, going from obstacle courses to team mini-games, each lasting a couple of minutes. Obviously, the difficulty grows as we move forward:
First round: 15 players are eliminated
Second round: 18 players fall
Third round: another 9 less
Fourth round: 8 players are eliminated
Fifth round: 10 players participate and the winner comes from there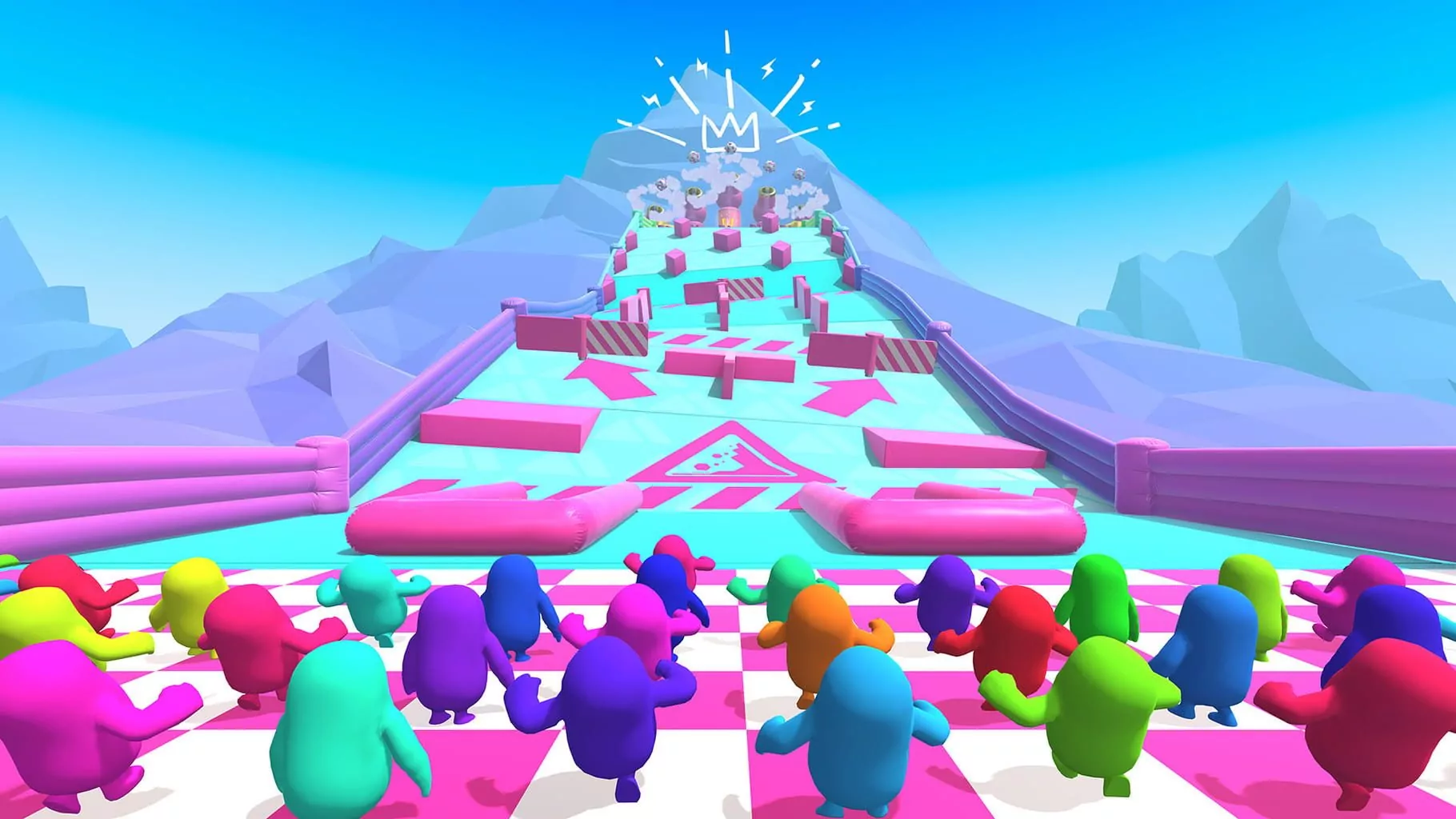 As we mentioned, each of these rounds places us in a different game mode, which we can summarize in four since each of them has variations conditioned by the scenarios where they are played:
Race rounds : we have to avoid obstacles and reach the finish line first, it's that easy, but also chaotic
Survival rounds : endure the time that they mark us under certain conditions, such as not falling off a stage
Team rounds : several teams are created and objectives are set for us to meet, such as carrying a ball together or scoring points
In the final round we find ourselves with career and survival, being the first to arrive the one who is awarded the title of champion in Fall Guys
Simple control, guaranteed fun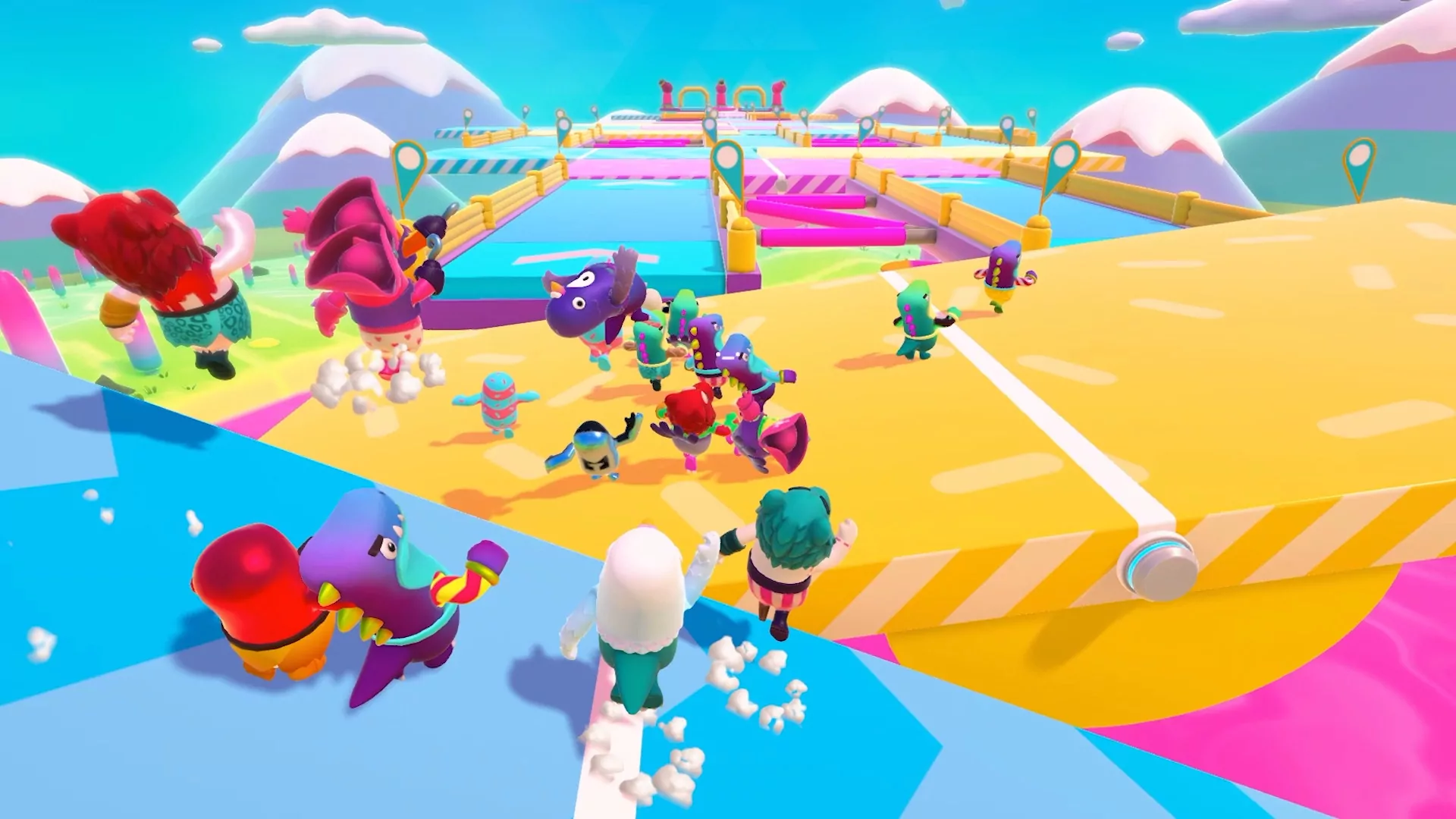 They have not eaten the coconut with the controls and the game does not need it either.
If we have a control pad in our hands, the directional pad will suffice to move the character, a button to perform the jump and another to grab (objects and other contestants). That's it, there are no more functions.
What is certain is that we are facing a game that we learn in two minutes, but that mastering it costs a lot more. There are always more optimal ways to overcome obstacles or carry out the tasks entrusted to us.
Getting carried away by the plumpness of the characters, the physics are there to make the experience more fun, since there is inertia when walking, a particular jump response, and scenarios full of different elements with which to interact.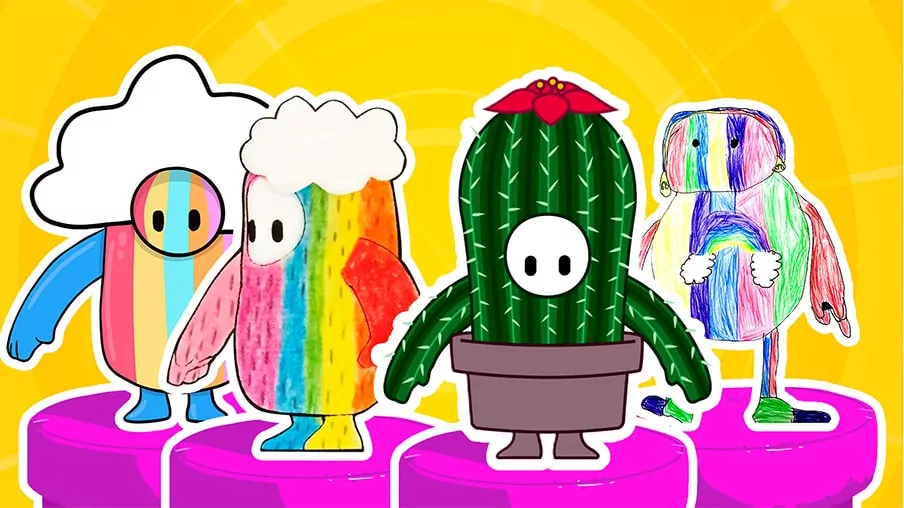 Additionally, some movements are not directly important to win, but they do sweeten the game experience, such as the dances and gestures that we can assign to the steering crosshead. 
They cost Kudos, which is the currency of the game. As you can imagine, there is no lack of customization possibilities for the creatures.
Play and watch Play
It is not going to win big prizes, it may not be remembered for a lifetime as an exemplary game, but these types of party games are experiences that guarantee laughter and bites among friends.
Titles like Overcooked, Rocket League, even Mario Kart come to mind, who bet on this type of short game in which you can be dominating and in a plus las be last.
It's a really fun title to play, but also to watch, as proven by its success on streaming platforms like Twitch.
For many, it is even better to be a spectator since you can laugh for a while with the reactions of the participants while you learn strategies to use when it is your turn
It is easy to find that you have been eliminated in one of the rounds and instead of looking for a new game you stay as a spectator to see how that competition ends.
If we take a look at social networks, one of the most striking cases of the game was the one that starred the player Kun Agüero with Rubius on Twitch.
The guys at Mediatonic must be quite grateful for this type of intervention, now it is easy to enter at any time and find people playing.
Many things to improve
It is a direct game to which giving complexity can be detrimental, but it is a reality that is not perfect, many things could be improved. 
First of all, looking at the current game, they have to give stability to the servers, with many troublesome hours to play.
In terms of content, it is a bit weak if we compare it with other Battle Royale. More modes and tests are needed to make the experience longer and less repetitive. In just over an hour we can see all the scenarios and modes that the game currently has, something more is needed.
The part of the gameplay is the one that seems the most solid, with simple controls and possibilities that quickly immerse us in the action. Maybe the jump and grip need to be polished a bit.
If they should improve the number of costumes and customization objects, it is something that works well in these types of games.
The developers do not hide that there is a lot of work ahead and they have announced different free updates for the coming months.
Hopefully, they take it seriously and turn a remarkable game into an outstanding one as the current user base is huge and any positive additions will be greatly amplified.
Where can you play?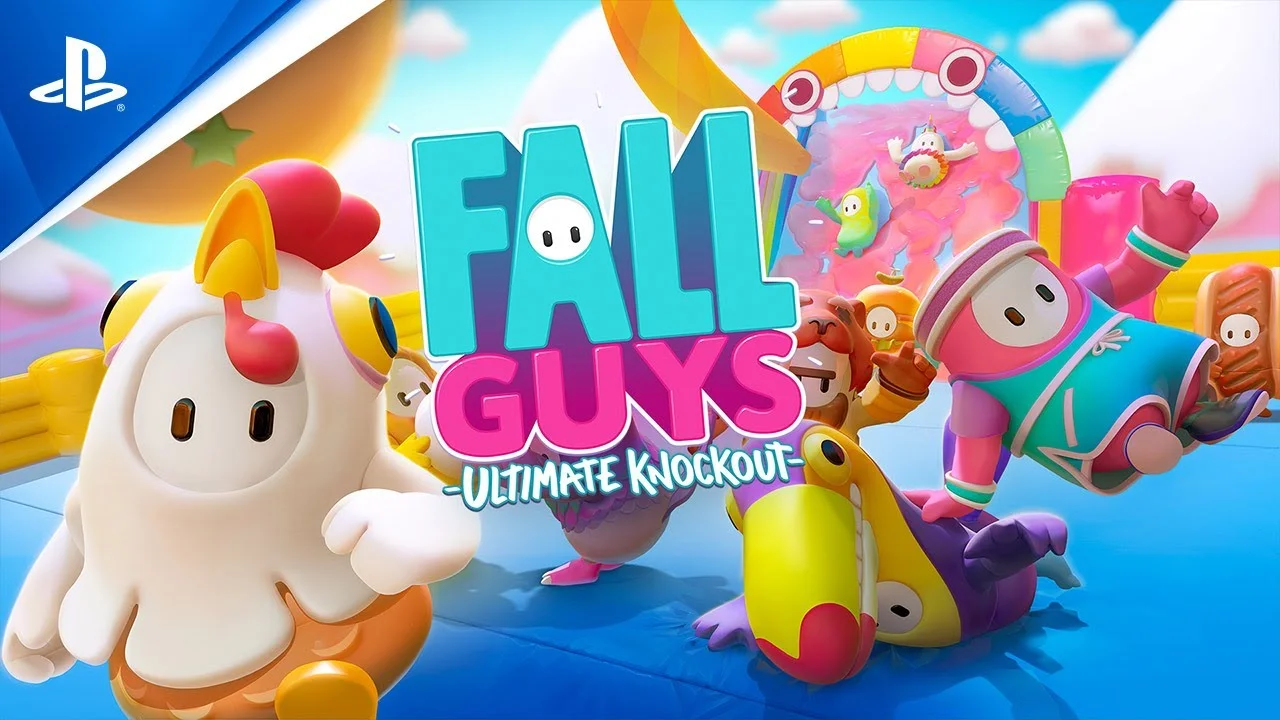 Fall Guys: Ultimate Knockout is a title developed for PC (Steam) and PS4, with the possibility of being played locally and online, although there is still no cross-play between platforms. Due to its success, it is expected to end up reaching the rest of the important consoles.