So you looking for the best Roblox mods? Well, look no further! Roblox is a very famous game-creation platform where everyone can enjoy playing a wide range of official games, as well as millions of user-created games, which makes this game very interesting, amusing, and addictive.
If there was ever a game that pushes players' imagination and creativity to new levels (besides Minecraft) it's most likely gonna be Roblox. As we've previously mentioned, in Roblox, you have millions of games to choose from, but what most players seem not to know about, is that Roblox also has so many interesting and fun mods.
You might also like to earn more about: How to get Free Robux & Roblox promo codes & Roblox Music Codes guides.
Roblox mods are tools that help you add certain kinds of tweaks or improvements to your Roblox game. Each mod's purpose is different, and there are multiple kinds of Roblox mods out there, for example, there are texture improvement mods, enhanced graphics mods, sound, maps mods, and many more.
That's why today on JoinGames, we've taken it upon ourselves to do all the heavy lifting on your behalf, and scour the internet to make this compact list of the best Roblox mods that exist so far.
Here are the best Roblox mods:
Scaleblox Improvement Project
Roblox 2012 Textures for 2021
EpicHud v1.0
Minecraft Graphics for Roblox
Roblox Face Pack
Transparent/Invisible TopBar
Halo Roblox Magnum Cursor
Candle Lights
Scaleblox Improvement Project
The first mod on our list is called Scaleblox, it's a massive improvement texture pack for Roblox, which aims to enhance the quality of the game's basic textures, which have aged rather poorly due to the fact that the game is pretty old.
Sounds have also been changed to make the game sound a bit more " up-to-date " in terms of audio. For instance, the death sound has been swiped for the LEGO bricks falling apart to fit the esthetics of the game, as well as the jumping sound, which has been replaced with what a true 'jumping' sound should sound like.
Roblox 2012 Textures for 2022
Roblox 2012 textures for 2022 is a mod that does exactly what you would expect, it brings the old official retexture from 2012 back to the new Roblox, including sounds!
So if you reminisce about the good old days of Roblox, or you're a new player who wants to know what the game used to feel like back then, then this is the mod for you, it will help you experience the true flavor of the original Roblox.
EpicHud v1.0
The next mod on our list is EpicHud v1.0, it's a user interface mod that aims to improve the HUD of the game, it makes the menu, cursor, text and other elements look nifty and presentable.
There is not much to say about it, other than it will make you navigate through the game easier and with more comfort. Please don't confuse the EPICHUD features with ones from the Roblox mod Menu, since using the latter can result in your account being banned.
Minecraft textures for Roblox
Do you like Roblox and Minecraft? Well, now is your chance to combine both worlds. Minecraft textures for Roblox is a texture mod that will mimic the textures and design of Minecraft and apply it to your Roblox gameplay.
This mod will give you a new and fresh feel of the game, it changes the terrain and studs and upscales them to 4K. Sun and Moon's textures are also replaced with Minecraft-looking variants and finally, the default sounds are changed to fit the Minecraft environment.
Roblox Face Pack
If you are not happy with how your avatar face looks and want to give it a bit of a makeover, then you should definitely install this mod. Roblox Face Pack is a cool skin mod that comes with a skin pack of so many different faces that you can use on your avatar.
Transparent/Invisible TopBar
Transparent/Invisible TopBar is a simple and straightforward mod that allows you to hide either the icons from the top bar in the game or the whole top bar itself. The mod has 3 different configurations
Featuring: invisible where everything is removed except health, completely invisible where everything is removed including health, and finally, Icons only where all the background is removed and only the icons remain.
Summary:
This concludes our list of the Roblox mods list. We strongly suggest you try some of them, as they will be of great help to you, and make intensely improve your gameplay.
Also, we've chosen to only include safe mods, as using a more aggressive mod would end up being risky to use, check the Roblox modding rules to learn more.
Don't forget to bookmark this page and swing by from time to time so you don't miss any upcoming mods.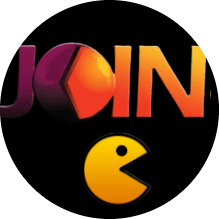 Latest posts by JoinGames Staff
(see all)