What is the best app for Pokemon card prices? Or perhaps you're trying to find a reliable Pokemon card price checker app that suits your needs best.
Well, you've come to the right place; if you're a serious collector, having the right app to keep track of your pokemon cards is the first thing you should consider.
Whether you're looking to find out how much your cards are worth or just want an easier way to store and organize your collection, these apps are sure to help.
While there's a whole world of apps out there that will help you determine whether or not your collection is worth anything, today on Joingames,
We've done some research and found the pokemon card value scanner and checker apps, and much more.
We've also included information on how to use each one, so you can figure out which one is right for you.
Some of the best Pokemon card price checker apps include TCGplayer, Pokécardex, PokeTCG Scanner, TCG Hub, and TCG Price Check. Each of these apps has its own features that separate them from the rest.
TCGplayer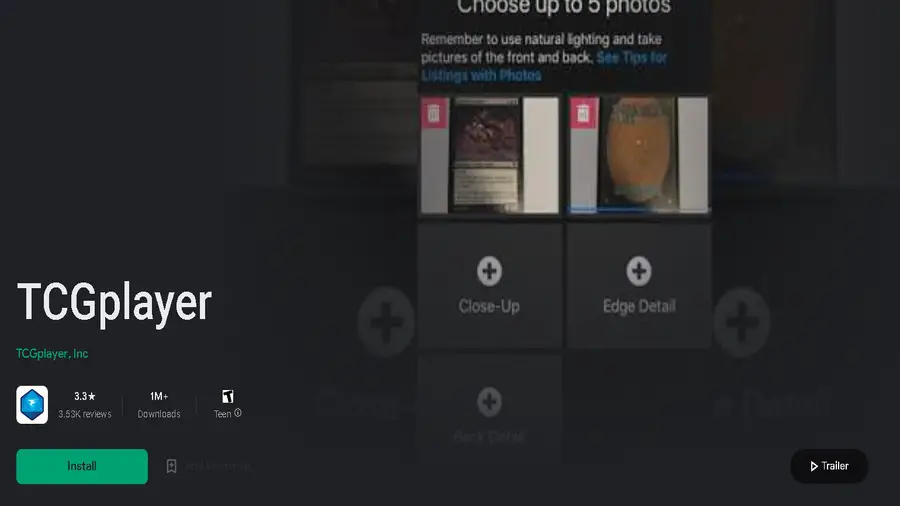 TCGplayer is a great option for finding out how much your Pokemon cards collection is worth.
This app is free and available on both Android and iOS devices.
Like other Pokemon card value scanner apps, TGCplayer comes with an inbuilt pokemon card value scanner that determines your card's worth.
To use the TGCplayer app? First, open up the app and wait for it to update, and permit it to access your device's camera.
Next, you'll need to place the card you want to scan on a flat surface with a plain background and hold your phone about 6 inches above it; now, the app will do its thing, and the estimated card value will be shown.
What to like:
This app is free
Can scan premium & holographic cards
You can scan multiple cards at once
What to dislike:
Mixed reviews
Does not work offline
The scanner can get glitchy on older/not updated devices
PokeTCG Scanner – Dragon Shield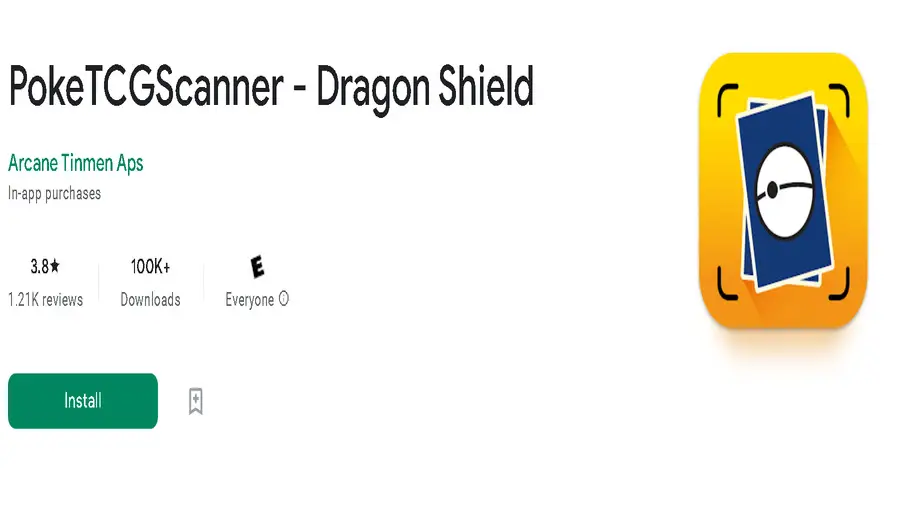 The PokeTCG Scanner is not only one of the best apps app that tells you how much your Pokémon cards are worth but also does a great job in helping you keep track of your pokemon card collection and organize your cards into folders with custom images for ease of use.
One of the cool features of this app is the Winners and Losers tab; it keeps track of which Pokemon cards went up or down in value in real-time.
You can also create unlimited decks for free, add cards directly from Inventory, and export decks to a .csv or text document.
What to like:
This app is free.
Unlimited decks.
Can scan cards in any language.
What to dislike:
Can not edit your collection.
The inbuilt scanner might have a high sensitivity.
It might fail to scan holographic cards.
TCG Hub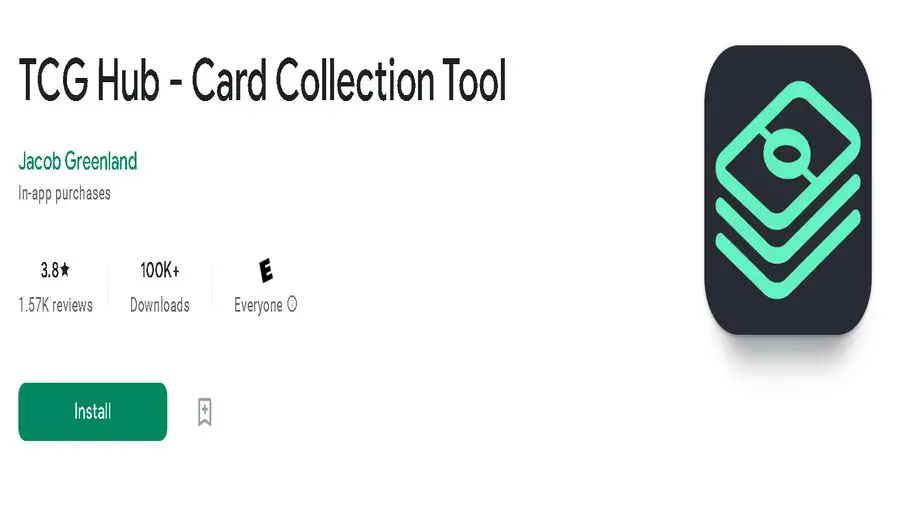 If you're new to Pokemon card collecting and trading, then TCG HUB might be the best Pokemon card value scanner app available right now.
Similar to previously mentioned apps, this one also comes with its own Pokemon cards value scanner, which is very easy to use. It can also help you keep track of your collection and trades in a very understandable way.
Among the features of this app are the ability is that you can Sync your Pokemon card collection to the cloud and can take it with you wherever you go.
You are adding cards you plan to buy in the future to your wishlist. Furthermore, you can now simulate a trade to see if it's fair for both parties.
What to like:
Beginner-friendly interface.
High-accuracy scanner.
This app is free.
What to dislike:
Available only on Android.
PocketPrices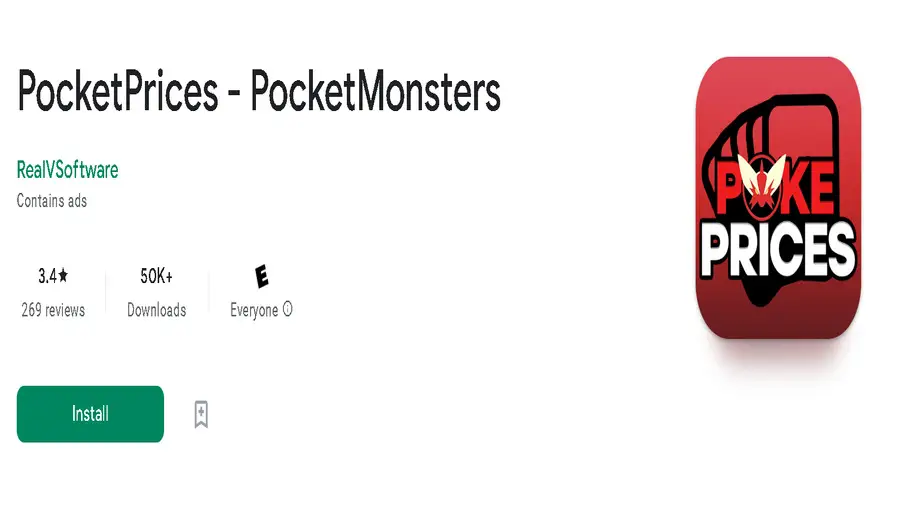 The PocketPrices app allows you to scan each of your pokemon cards and gives you information about its value.
This app even goes one step further and will calculate your whole collection's total value.
PocketPrices is available on Google Play, and it's free to download and use. However, keep in mind that this app lacks some basic features like scanning cards or building decks.
What to like:
Can calculate collection total value.
TrollandToad prices sync.
TCG Price Check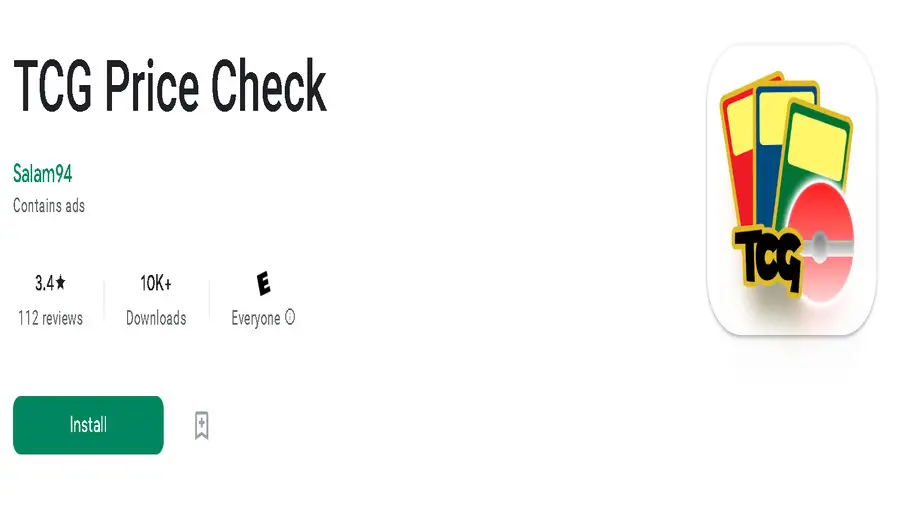 The TCG Price Check app is another option for those looking for a reliable app to keep track of Pokemon card prices or are just into scanning pokemon cards in general.
While the app doesn't have a built-in scanner, it does offer other cool features, like the ability to search for a specific card from any deck.
Another cool feature this app offers is the ability to view the prices of different versions of Pokemon cards, including Reverse Holo Foil, Normal, etc.
You can also add your favorite card to your collection for easier browsing. Besides, set your preferred currency in the settings menu to get an accurate conversion.
What to like:
This app is free.
Dark mode.
Lower data-friendly.
What to dislike:
Too many in-app ads.
No inbuilt scanner.
POKEMON TCG CARD DEX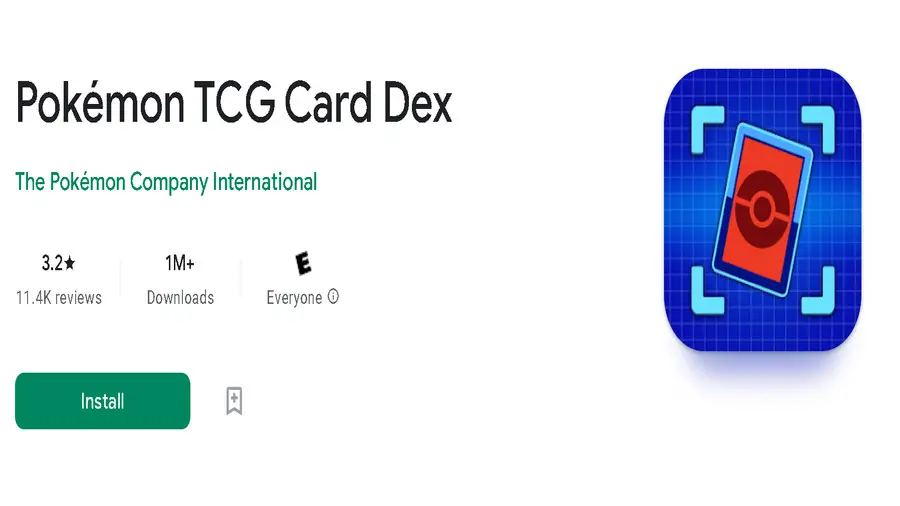 Last but not least, we have the Pokemon TCG CARD DEX app. Available on both Android and IOS devices, this app has tons of helpful key features that a lot of Pokemon card collectors need, such as the ability to navigate through a massive database of new, current, and old Pokémon TCG expansions.
Also, with the latest app version, you can search for specific cards according to their type, name, hit points, and other statistics to help you build your decks as easily as possible.
In addition to being able to track which cards you've already scanned, so you can figure out which cards you still need.
What to like:
This app is official and free.
Can scan and translate cards in any language.
Frequent updates.
Final Thoughts
There you have it, our full rundown of the best apps for Pokemon card prices and value.
We tested every app listed above, and we are certain these will be a perfect choice for all pokemon card collectors and traders out there.
Also, if you fancy getting some free Poke Balls, Lure Modules, Lucky Eggs, and many other useful items, then feel free to check our Pokemon Go promo codes list for the current month.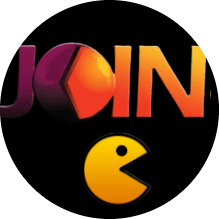 Latest posts by JoinGames Staff
(see all)