Are you searching for the latest active League of Angels Heaven's Fury Codes? Which can be redeemed for free diamonds, an advanced treasure map, XP, and much more? Well, you've come to the right place! Released in March 2022, League of Angels Heaven's Fury is a unique MMO action RPG developed by Chengdu Dreamcaller Technology Co., Ltd and published by Youzu Singapore PTE Ltd. The game can be played on a PC.
League of Angels Heaven's Fury is a simple browser-based game; the latest release from the League of Angels series, this game is set to redefine the MMORPG experience and give it a fresh approach.
Set in a fantastical universe that draws its roots from western mythology. The gods fell to the brink of corruption, and as the chosen one, you are tasked with the mission to gather the legendary angels and recapture the heavens.
Although League of Angels Heaven's Fury is free to play, it still offers in-game purchases where players can use their real-life money to buy all. There are some in-game features and perks that, when obtained early, can give you a slight advantage in your quests, be it more diamonds, XP, premium gear, or other stuff.
That's why today, on JoinGames, being a fan of this game ourselves; we will be sharing with you today, which you can collect and redeem to get exciting rewards like free diamonds, XP, advanced maps, and multiple more exclusive in-game prizes.
Just read on, and you'll learn exactly where to get the latest and always active promo codes and how to redeem them successfully.
Game Information
Title – League of Angels – Heaven's Fury
Publisher – Youzu Singapore PTE Ltd
Initial release date: 03/09/2020
Genre – Action, Massively Multiplayer, RPG
Platforms – PC
How To Redeem League of Angels Heaven's Fury

Codes

2022
You can redeem multiple rewards using these codes and even get free diamonds, maps, and many in-game goodies. To redeem your League of Angels Heaven's Fury codes, follow the simple steps below:
First, launch the game and tap the Bonus Hall option in the top right corner of the screen.
Then go to the Activation Code tab.
Copy one of the League of Angels Heaven's Fury codes listed below, and paste it into the redemption field.
Finally, press the "Confirm" button to apply your codes and redeem your reward.
League of Angels Heaven's Fury Codes List [October 2022]
As you will soon find out, we have listed all the available and active free promo codes you can use in League of Angels Heaven's Fury. To redeem them, you can easily follow the step we mentioned earlier.
Active League of Angels Heaven's Fury codes:
LoAHF2022
WELDISCORDCODE
TYPLAYHF
LOAHFGTARCADE
LOAHFLAUNCHGIFT
FB500SEVERHF
E9913A0BEA68
CRUNCHYROLLBN
LOAHFSHSS
ESXCELEBRATION
Expired League of Angels Heaven's Fury Codes:
J̶2̶D̶x̶r̶O̶3̶r̶
g̶G̶d̶P̶1̶M̶g̶W̶
C̶O̶m̶k̶a̶7̶o̶R̶
h̶R̶M̶O̶g̶H̶2̶1̶
p̶0̶B̶y̶6̶L̶4̶w̶
d̶3̶v̶B̶J̶N̶w̶p̶
L̶0̶R̶o̶Y̶n̶B̶S̶
l̶f̶Y̶U̶d̶G̶x̶0̶
League of Angels Heaven's Fury codes are only redeemable for a short window. Thus, you should hurry and redeem them as soon as possible.
Keep in mind that the codes listed above are case-sensitive. That means they must be entered exactly as shown above, including any additional upper and lower case characters or letters.
Should any of the codes in this list cease to work, please do not hesitate to notify us immediately via the comment section below, as doing so will help us ensure our list of codes is active and up to date.
Summary
So there you have it, this month's most recent and active League of Angels Heaven's Fury codes list. So go ahead, redeem them and enjoy your free rewards; you can share them with your friends, so you all enjoy the game together.
While you're at, you may want to add this page to your bookmarks so you can drop by another time and collect some newly released promo codes.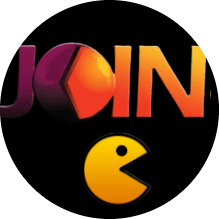 Latest posts by JoinGames Staff
(see all)