Were you looking for the ultimate Roblox quiz questions and answers? Or perhaps you wish to have your knowledge tested and find out how much you know about the game you've been playing for hours and hours! Well, that's pretty much what you'll be able to determine through today's quiz.
This is the best Roblox quiz, and we're not just saying that—the community has spoken! We have taken all the other Roblox quizzes online and improved them by combining them into one OP Quiz.
We've got 20 questions, each with four answer choices, meaning there are 80 possible ways for you to get it wrong. But don't worry, because this is a fun quiz that will make you feel like a champ even if you don't get it right! In addition, you'll be able to brag about how close you got to 100% on social media.
Also, we've got some excellent news for you! Our Roblox quiz won't just be testing your knowledge and learning more about this beautiful online sandbox game.
This is a Roblox quiz for 1000 Robux, containing 20 questions, and each one is worth 50 Robux.
So if you get them all right (and we know you will), You'll be eligible to enter our Roblox gift cards giveaway, which we host weekly here on Joingames.
We have paired the quiz questions with relevant visuals to enhance the fun and make it much more enjoyable for you to answer them.
Our Roblox Quiz contains 20 questions. You can see your overall score on the final page of the quiz. How bad do you want those Robux?
Do you think you can get the maximum score with ease? Will it be a piece of cake for you? Start the quiz and find out!
If you've enjoyed today's quiz, we have plenty more ready and waiting! So have a browse around the site and see what takes your fancy next!
Did you love playing this quiz? Click a button to share it with your friends and family now.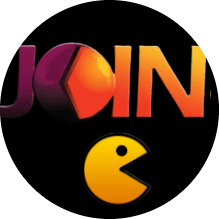 Latest posts by JoinGames Staff
(see all)