Are you looking for the latest Stepford County Railway codes to redeem for free points, extra discounts on trains and routes, and much more? You've come to the right place! Stepford County Railway was first released back in 2017 by SCRTeamOfficial, as you can guess by its name, this Roblox simulator game is all about trains, routes, and massive railways.
SCR was also recently updated with more fun and much better content, making it one of the most popular titles on the platform. As you play, you'll get the chance to take on different roles such as dispatchers, guards, and Signallers.
These can all be achieved by participating and scoring high on various training exercises, and luckily for you, today at Joingames we've got something to help you ace those exercises and get extra in-game freebies.
Keep your eyes open and read on to learn where you can get the most recent and always active Stepford County Railway codes, we'll also show you how you can successfully redeem them in exchange for a bunch of exciting in-game goodies.
Also, if you fancy adding some free devil fruits to your collection, then please check out our Blox Fruits codes, and grab some juicy in-game goodies for some of the other fun Roblox games with our Grand Piece Online Codes, My Hero Mania Codes, Shindo life Codes, Raging Seas Codes, and Demonfall Codes.
Also, feel free to check out more of our similar guides to learn how to get free Robux & also how to find and use the latest Roblox music codes and Songs IDs.
How To Redeem Stepford County Railway Codes 2022
Follow these simple steps if you need some help redeeming your Stepford County Railway codes:
Launch Stepford County Railway.
Press the Twitter bird icon found on the upper left side of the screen.
Simply copy one of the Roblox Stepford County Railway codes listed below, and paste it into the redemption field.
To finish, press the Enter key to claim and enjoy your free points as well other in-game rewards.
Stepford County Railway Codes List [October 2022]
As of now, we have listed every available and active free redemption code for Stepford County Railway Roblox. Feel free to redeem these codes today to get free in-game points, new trains, more routes discounts, and other in-game rewards.
The latest active Stepford County Railway codes are:
XPRESSMAS: Redeem this code to get 40% off all Stepford Express trains.
UPALLNIGHT: Redeem this code to get 10% off all routes and trains.
SCR100K: Redeem this code to get 90% off all routes.
TRICKORTREAT: Redeem this code to get 20% off all routes.
SIGNALPOINTS2022: Redeem this code to get 500 free points.
Like other Roblox promo codes, Stepford County Railway codes are only redeemable during a limited time frame and are set to expire at whichever date the game's developers decide, so hurry up and make use of them ASAP.
Also, note that for most Roblox games, redemption codes are case-sensitive.
For this reason, ensure that you enter the code in the same way as shown and spelled above, with any extra characters or upper and lower case letters.
Should one or more codes listed here cease to function, then please feel free to notify us immediately via the comments section below, as this will help us to keep our codes list up-to-date.
We also regularly check for any new codes, so we encourage you to bookmark this page and visit it from time to time.
Summary:
That's it, all of our Roblox Stepford County Railway codes list for this month. Hopefully, you found it useful and had all the in-game rewards you've been craving!
Now before you go, we invite you to subscribe to newsletters & notifications to keep up with our latest giveaways and freebies. Also, why not add this page to your bookmarks, and stop by every once in a while so you don't miss out on any new codes!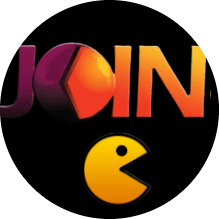 Latest posts by JoinGames Staff
(see all)