What are the best Skyrim Character Creation Mods? That's a great question. In any RPG game, most players are bound to spend hours creating a unique character that will take them on tens or hundreds of hours of exciting adventures.
While the character builder in The Elder Scrolls games has always provided a decent range of features, you can't claim that it has withstood the test of time – in terms of visuals and the uniqueness of the races.
Luckily, modders aren't ignoring this aspect of Skyrim; in fact, they've been creating many mods extending the game's capabilities and improving the appearance of our main character.
However, considering the sheer number of Skyrim CC mods out there, sorting out the best ones can be tricky and time-consuming.
This is why today at Joingames, we took it upon ourselves to do all the hard work for you and compiled a handy list of what we believe to be the best Skyrim character creation mods.
Here are the best Skyrim character creation mods:
Ordinator-Perks Of Skyrim
SkySight Skins – Ultra HD 4K and 2K
Improved Eyes Skyrim
RaceMenu
Northborn Scars
High Poly Helmet SE
Beards mod
Alternate Start – Live Another Life
Imperious – Races Of Skyrim
KS Hairdos SSE
Ordinator-Perks Of Skyrim
The system of perks of the original Skyrim is quite simple and can't offer much flexibility in choosing how to level up a character. Furthermore, to achieve certain perks, players had to invest too many points in one or another tree, thus breaking the balance of the game by making it too easy.
The Ordinator mod can quickly fix this issue, as it recycles the skill tree and puts more than 400 different perks to appeal to all tastes.
SkySight Skins – Ultra HD 4K and 2K
The SkySight Skins mod features redesigned textures for all human races in HD 4K and 2K. All thanks to the author's detailed craftsmanship, Skyrim characters with these textures will look even more rigid and grittier, as befitting humans in the lands of Skyrim.
Improved Eyes Skyrim
Your next step to improving your character's appearance is to update their eye textures. The mod creator has thoroughly revamped the original game's textures, increasing their quality and adding new ones with rich colors and sharp details.
Here you'll find standard eye colors and supernatural ones, showing those around you who you are. As with previous mods, this one is fully adapted to work with RaceMenu.
RaceMenu
We first need the right footing to create a good-looking character. For this, you need to install RaceMenu – a powerful CC mod that provides a vast assortment of additional options and sliders to make a unique character appearance.
Once the mod is installed, you can access the character settings by pressing the ~(tilde) key to open the console and type "showracemenu". The mod seems to work well with other appearance mods and uses their features accordingly.
Northborn Scars
A true warrior is only as proper as his scars, and in the lands of Tamriel, there are plenty of such scars. This mod replaces the standard faded scratches from the game with serious and deep cuts and burns.
The mod's author also drew several new scars, adding up to about twenty different scars for female and male characters.
High Poly Helmet SE
Skyrim's detailed head and body design leave a lot to be desired for all characters. This mod aims to bring the game up to modern standards by significantly refining the heads of your character and all the in-game NPCs. Once installed, all races' faces will look much cleaner, crisper, and more life-like.
You can download the mod for LE and SE versions by following this link after a quick registration and selecting the appropriate archive for your version. Also, you will need the previous mod from our list – RaceMenu – to make it work properly.
Beards mod
We can't imagine a warrior roaming the lands of Skyrim with no beard. If you enjoy living as a brute alpha warrior Dovakin, this mod is worth checking out. As the name suggests, Beards overhauls and improves the appearance of beards in the game, along with adding additional styles that are entirely designed from scratch and are excellent looking in the game.
On top of your character's beards, this mod also affects NPC beards, meaning even if you're playing as a female character, the mod won't be a waste.
Alternate Start – Live Another Life
While using the Alternate Start mod, you can opt-in for an alternative start to the game – ranging from refugee or prisoner to full citizen with your own home.
Every variant comes with a bit of backstory and blends well into the game's main narrative; plus, your character will be given an accompanying set of items and gold at the start of the game.
KS Hairdos SSE
Last but not least, while improving your character and making it look all shiny, keeping the hair from Skyrim's vanilla version unchanged is a big NO NO. Luckily the KS Hairdos mod features a set of over 900 new hairstyles that fit seamlessly into the game.
Furthermore, the hair textures themselves have been updated and replenished. The mod author recommends that you use RaceMenu when using this mod. Optionally you may install the Salt and Wind mod as an addition to KS Hairdos – this will make your hairstyles look even more authentic.
That's about it for our Skyrim CC mods list, we hope you found these of great help. Should you be interested in more Skyrim mods, then feel free to check our Best Skyrim graphics mods list as well.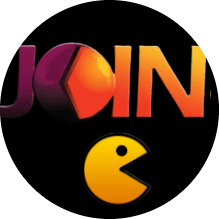 Latest posts by JoinGames Staff
(see all)