So you're looking for the best Skyrim graphics mods? you've come to the right place. Skyrim is a game that is adored by millions of players, and it's easy to see why. It's got one of the most immersive and addictive game worlds ever created, with a rich story and many quests.
But what if we told you that it could be even more beautiful? What if we told you that there were some graphics mods out there that could take your favorite game to the next level?
Luckily for you, tons of Skyrim graphics mods can help make your game look much prettier, and today at Joingames, we've rounded up some of the best ones for you to try in this article! Best of all, they don't require any technical knowledge or skills.
Just follow the instructions step-by-step, and voila! Your game will look better than ever before.
The Best Skyrim Graphics Mods In 2022
Before we jump into our Skyrim graphics mods, please keep in mind that these mods are not all compatible with each other, so if you want to use multiple graphics mods at once, you'll need to make sure they don't conflict with one another before installing them on your device! Without being out of the way, let's go!!
Skyrim SE Re-Engaged ENB
ENB is a powerful toolbox that enhances the visual component of Skyrim – rich lighting, depth of field, high-quality anti-aliasing, shaders, and so much more. Many graphics mods based on this tool are specially customized ENB presets. In our opinion, the most successful and beautiful is SkyrimSE Re-Engaged ENB.
To begin with, you'll want to install the ENB itself. Download the latest version from the developer's website, and then transfer files d3d11.dll and d3dcompiler_46e.dll to the Skyrim root folder from the folder WrapperVersion in the zipped file.
If you want you can install just ENB, and customize the visuals in the game by pressing Shift-Enter, but there are a lot of settings, and you may spend a lot of time to achieve the desired result.
Static Mesh Improvement Mod
Although the models are well-designed, Skyrim does not feature a lot of detail, which is especially striking ten years after the game's release. The angular dishes, food, skeletons, and many other objects with poor detailing can be quickly enhanced with this mod. Follow this link you will find the mod location with inscriptions on each of the objects it enhances.
Realistic Water Two SE
With this Skyrim graphics mod, all in-game water will become much livelier, and will also have a proper water flow simulation, various splashes, and corresponding sound effects, and added wiggle animation to boats on the water. Furthermore, different lakes will now have more distinguishing water textures.
Skyrim HD SE
This is a huge pack of textures in HD resolution, which improves textures not only of interior elements, and different models, but also of water, sky, dungeons, and many other features.
To install it, you will need some additional mods, they are listed on the download page of the mod under Requirements. Once the additional mods are installed, you need to unpack the archive with textures into the game folder with the replaced files, and then run the SSELODGEN program to have the mod work correctly.
Skyrim 2020 Parallax by Pfuscher
Another major graphics mod with high-resolution textures with a parallax effect that will completely overhaul the entire Skyrim, leaving you only to walk around the world with your mouth open, taking screenshot after screenshot.
The maker of the mod recommends downloading the earlier version of the Skyrim 2018 mod in advance, as it extends the current version. We also recommend using a mod manager to install this modification.
HD LODS Textures SE
Many players are familiar with the desire to strain their eyes when they try to look at the horizon and stumble upon washed-out landscapes of buildings and mountains – simplified models designed to save your PC's resources.
Skyrim is no exception here, however, the author of this mod tried to fix this issue by increasing the resolution of the textures on the deleted models of many buildings and fine-tuning them.
Also, In the Files section, you can download the standard version of the mod that does not require additional tools to replace textures and models.
This was it for our list of the best Skyrim graphics mods out there, it took us some time and effort to test them all and gather them all in one simplified and easy-to-access place. Feel free to leave us a comment below and let us know which one of these mods is your favorite.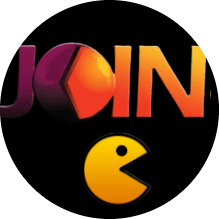 Latest posts by JoinGames Staff
(see all)