Tired of having to play with the same basic vehicles and want to get better upgrades? But you don't wanna go through the hassle of PvP and PvE matches? Then you must be looking for the latest Crossout codes that will help you get free in-game rewards and elevate your gameplay.
Crossout is an epic vehicle combat game developed by Gaijin Entertainment! Crossout comes with a vehicle design system that offers endless customization options and high-speed, tank-busting battles that are fast-paced in short and explosive matches.
It's a very fun game with great graphics and a pretty decent soundtrack, and the ability to customize your vehicle is just a blast. The game is a mix of Mad Max and Twisted Metal, but with an added touch of chaos and adrenaline.
The game is entirely free-to-play, you will begin with a basic vehicle that you can eventually upgrade with loot that you gain from PvP and PvE battles, and through crafting and the marketplace. However, there is a faster way to gain free in-game goodies, such as using the latest Crossout promo codes.
That's why today on JoinGames, being huge fans of the game ourselves! We will share with you the latest Crossout codes that, when used, can give you a massive advantage over other players, as well as help, make the game much more fun to play.
What are Crossout Codes?
Crossout Codes are a combination of random words and numbers released by the Crossout game's developers every month or whenever there is an important event such as the Crossout tournaments.
The reason is to attract more players to the game, reward loyal existing players, and make the game more fun and engaging to play. By allowing players to collect free in-game rewards.
Although they are sometimes rare to find, they are super easy and quick to redeem in-game. Using these Crossout codes you will be able to obtain free in-game rewards and items that can help you dominate your game straight up from the go.
How Do I Use Codes In Crossout?
Crossout codes are very easy to use and redeem, just follow the step we listed below, and you'll be good to go.
Log in to your account on the Gaijin Store website.
Click on the promo code hyperlink on the left side of the web page.
Click Activate Code, add your code, and click Activate to redeem your reward.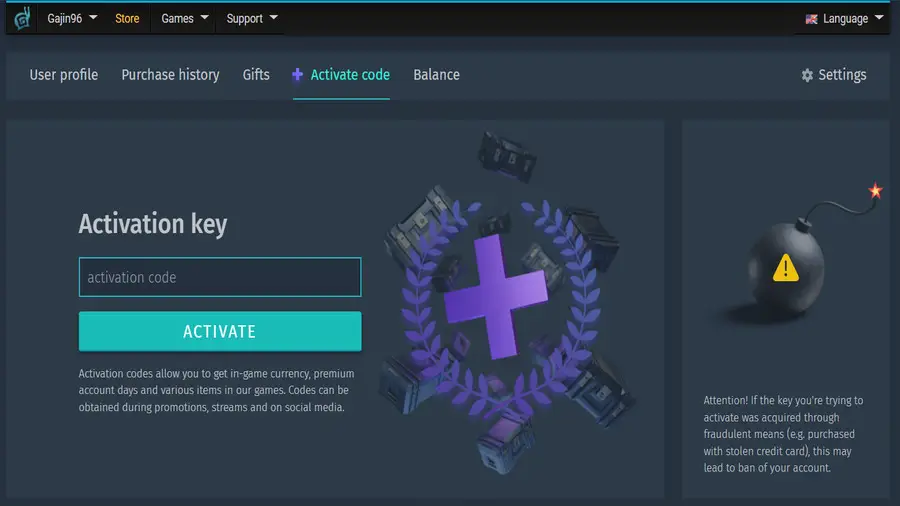 Crossout Codes List [October 2022]
Below you'll find a complete list of all Crossout codes that are active and available to redeem in exchange for a bunch of exclusive and fun in-game rewards.
New Crossout Codes October 2022:
Here are all the currently active Crossout codes:
2WJKF-LU28T-PD65F-KRRWF-BR2LZ-9HTUJ
ZPJKH-J6ETE-BH6EK-YQJK8-3JSL4-9FG6L
UXPZ9-NNHC1-SDZPQ-GY5RH-G2D25-KU1N3
UUGE9-KC46B-2C69P-T3YNN-YZ567-EN7SF
3X1HK-ENPLL-YFL53-HFA9H-HZCLC-GPP5P
GK4SM-T4E4G-GGWCM-H8ML3-EPSKR-G8QSC
Y1TPJ-N9F8W-DBWBY-K79R2-NHUN3-5ENAL
8L3WN-KU3G4-CLLGX-RZM5Q-C9LTB-N4PHW
NYJYE-DF98X-KXBMS-6F1CK-T7775-3WG6F
GBH7G-ES4AT-2FEM5-RTPCP-H3WJY-W9CFM
GBH7G-ES4AT-2FEM5-RTPCP-H3WJY-W9CFM
P2RJH-15F3J-BJKLY-2K484-736FT-CD6SZ
All expired Crossout Codes In 2022
The following is a list of all expired codes that were previously redeemed for Crossout. Any codes listed above will automatically be relocated to this section as soon as they expire. However, you can still try your luck and check if some of them still work.
YAY2U-WTBBD-8GFSW-8N64N-N3KE8-H68S2
84D7U-GTYK7-MFFUR-2QU1Y-W3T2B-N11BQ
ZS5AC-H8EP8-KNGWX-APMAS-32G1X-CXPQ4
3ZH6K-UALTZ-BB627-8C9ZK-JR43X-1LUWS
D4HHT-UPZZU-UXE4T-XDD17-U19KG-1DKM2
67W7X-8WF1A-RM1KW-JL16W-QNW3A-KRYYF
YNHWM-5ZNDQ-N9XHF-LCPY4-4SHZX-37LD8
Game FAQs
Where can I get more Crossout codes?
The easiest way you can get more Crossout codes is simply by visiting this page every day to see if we've added any new codes, you can also follow the official Crossout social media accounts such as Twitter, Facebook, or YouTube.
This way, you'll be the first to receive the latest news and game updates and even be able to catch up and engage with other fans and players of the game.
Why Aren't My Crossout Codes Working?
Although we have tested all codes to ensure they work, it is essential to remember that some codes expire over time as they can only be used for a limited period, so the sooner you use them, the better.
Also, note that the codes listed above are case-sensitive. Therefore, you should input them exactly as shown above, including any additional characters or upper and lower case letters.
Summary
And that's it for our article on the latest Crossout codes for this month. So be quick about it! Redeem them and enjoy your free rewards.
Should any of the codes in this list no longer work, please feel free to let us know using the comment box below so we can make sure our list of codes is active and up to date.
Also, if you find any new codes that we missed in our list, please share them with us in the comments below.
Now, before you go, we invite you to subscribe to our weekly newsletter and bookmark this page so you can check back another time to get some newly released promo codes.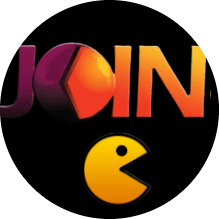 Latest posts by JoinGames Staff
(see all)