Every month or so, a new batch of Pokemon GO promo codes is made available to Pokemon GO trainers. These codes can be redeemed to obtain various in-game loot such as extra berries, free poke balls, free Pokecoins 2022, eggs, and even raid cards.
The good news is that All items received via these promo codes can be obtained even if your inventory is full.
Before revealing the newest Pokemon Go promo codes for This Month, let's take a look at what they are and how to redeem them. Scroll down the page for more details.
Through some Pokemon Go partnerships and special events, a lot of promotional codes are distributed over certain periods. They can be used to receive Balls, Lure Modules, Lucky Eggs, and many other useful items.
Similar: Best apps for Pokemon card prices & value.
How To Get A Pokemon Go Gift Box?
To get a gift box, nothing could be simpler:
Visit the in-game store
Find the boxes in the  Free  or  Limited Time section
Click on the free gift box offer.
Also here is a cool gift box trick you must know to obtain the rarest pokemon go loots, check it here
How to use Pokemon Go promo codes?
There are two ways for redeeming Pokemon Go promo codes. The first is through the Android Pokemon Go app and the one is through the Niantic websites. 
You can use any of them at your convenience and share the codes with your friends as well. But if you play Pokemon Go on iPhone, the passcode may not work, but a few of them can still unlock rewards. 
How to redeem pokemon go promo codes on Android
Here's how to redeem Pokemon Go promo codes on Android or through the Pokemon Go app.
 Go to the Main Menu
Touch the Shop button
Scroll to the bottom of the page and enter your promotional code in the box provided for this purpose
Finally, touch ExchangeYou has then received some useful items for your adventure!
How to redeem pokemon go promo codes on IOS
For iOS users, the code is not to be entered on your game since Apple's policy is not in line with Niantic's. So you just have to go to this site.
Once your code has been entered, a message sending you your rewards should arrive on your game!
Note: This method also works for Android users.
Pokemon Go Promo Codes List [October 2022]
There have been quite a few Pokemon Go promo codes available at various events (locally and globally). Here is the list:
Pokemon Go Code:
Reward :
LRQEV2VZ59UDA
Verizon Mask
Verizon Mask
DJTLEKBK2G5EK
20 Ultra Balls
10 Pinap Berries
10 Stickers
1 Star Piece
UWJ4PFY623R5X
5 Ultra Balls
1 Lucky Egg
5 Stickers
9FC4SN7K5DAJ6
1 Star Piece
5 Stickers
5 Razz Berries
5PTHMZ3AZM5QC
1 Sinnoh Stone
10 Ultra Balls
10 Max Potions
6W2QRHMM9W2R9
10 Poke Balls
5 Razz Berries
DYEZ7HBXCRUZ6EP
30 Great Balls
30 Pinap Berries
MDWC4SNGUFXS2SW9
20 Great Balls
20 Razz Berries
P2XEAW56TSLUXH3
30 Ultra Balls
30 Max Revives
30 Pinap Berries
H7APT5ZTLM45GZV
30 Poke Balls
DYEZ7HBXCRUZ6EP
30 Great Balls
30 Pinap Berries
K8G9DFV4X7L3W
50 Poke Balls
944231010271764
10 Poke Balls
6W2QRHMM9W2R9
10 Poke Balls
844316465423591
10 Poke Balls
6W2QRHMM9W2R9
10 Poke Balls
6ZXTNRFY
3 Egg Incubators
1 Lucky Egg
8E2OFJYC
1 Egg Incubator
2P3N6WKW
Poke Coins
RED CODES = EXPIRED / GREEN CODES = ACTIVE
That's about it for our pokemon go promo codes list, make sure to revisit this page daily, for we keep it updated once a new promo code has been released.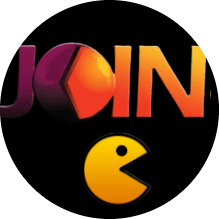 Latest posts by JoinGames Staff
(see all)