Are you looking for the latest Da Hood codes to redeem for free in-game cash, unlimited crates, and much more? You've come to the right place! Da Hood was first released back in 2019 and was created by Da Hood Entertainment studio. Ever since this game became one of the go-to fun Roblox games which all players just can't get enough of.
Follow along with this post to learn how to activate the latest and currently available Da Hood codes which can be redeemed for free in-game cash, unlimited Crates, and various other exciting goodies.
You might also like to earn more about: How to get Free Robux & Roblox promo codes Roblox Music Codes [ Roblox Song Ids 2022 ] guides.
List of Active Da Hood Codes [August 2022]
for the time being, we have compiled a list of all the available and active free redemption codes for Da Hood Roblox.
You can redeem these codes today to get free in-game cash, a bunch of crates, and many other in-game rewards.
Here is a list of all the currently available Da Hood codes:
2022JULY: Redeemable code for 250k DHC, three premium crates, five regular crates
freepremiumcrate: Redeemable code for free premium crate
D4H00D!: Redeemable code for free 10 premium crates
DHSUPRISE!: Redeemable code for 50k cash, 10 crates, and 8 premium crates
Da Hood codes are only valid for a limited duration of time, so be quick to redeem them within the game. Also, please be aware that redemption codes in the majority of Roblox games are generally case-sensitive.
So make sure you enter the code in the game as displayed and written above, including any special characters or upper and lower case letters.
Should one or more of the listed codes no more be working, then please do not hesitate to let us know immediately in the comments, so we can update our codes list.
Furthermore, we keep checking for new codes on a regular basis, so we encourage you to visit our website regularly.
How To Redeem Da Hood Codes?
If you need a little help redeeming your Da Hood codes follow these simple steps:
Launch Da Hood.
Click on the Gear icon located on the bottom left side of the screen.
Copy one of our Roblox Da Hood redemption codes and paste it into the Redeem box.
Then Click the Redeem button to get your free rewards instantly.
There you have it, our list of all the available Roblox Da Hood codes for this month so far. We hope you found it useful and got all the in-game rewards you've wanted!
Before you leave just yet, we humbly invite you to subscribe to Joingames notifications and also to bookmark this page and revisit it every week so that you don't miss any new codes!
Also, if you find a valid code that isn't listed here, feel free to share it in the comments.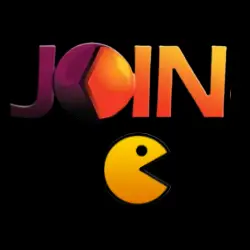 Latest posts by JoinGames Staff
(see all)