Are you looking for the latest Grumpy Gran codes to redeem in exchange for free passes, coins, and other in-game perks? Then, you've come to the right place! Grumpy Gran is a very active Roblox game made by FatPapsGamesLtd; the game was first released on April 2022 and had been trending ever since.
In Grumpy Gran, you are on a mission to do one thing and one thing only! Steal those delicious chocolate cookies Grandma made and try your best to get away with it. It will not be easy; Grandma is very upset and will chase you all over the place to teach you a lesson.
In this game, you go through 19 fun challenges and quests so you can have a showdown with GRANDMA!! Almost all content in this game is free and fun to play; however, some tweaks and perks in the game that, when acquired, will make it much easier and fun to play.
So, on JoinGames, we have something to help you jump a step or two and make your escape easier! Being a fan of the game ourselves and playing it non-stop! So, we thought sharing our latest working Grumpy Gran codes was only fair.
So, read on, and you'll learn how to get and redeem the latest available Grumpy Gran promo codes which can be exchanged for free passes, coins, rare items, and other in-game gifts.
How Do I Use Codes In Grumpy Gran?
It's pretty simple to use our Grumpy Gran codes; follow the step we listed for you below, and you'll be good to go.
First, launch Grumpy Gran.
Press the settings icon (gear icon) at your screen's bottom right corner.
Copy one of our Grumpy Gran codes and paste it into the Redeem box.
Then Click the Confirm button to apply your code and collect your reward.
Grumpy Gran Codes List [October 2022]
Below, we have listed all the available and active free promo codes and the expired ones that you can redeem by following the step we mentioned earlier to get a bunch of exclusive and time-limited in-game rewards.
New Grumpy Gran codes October 2022:
Here are all the working Grumpy Gran codes:
LIKEGRANMAX9 → Redeem this code to get free Passes
GRANMDASLEEP5X → Redeem this code to get free Game Credit
COOKIEMSRT2022 → Redeem this code to get free 12 Cookies
FINALBOSSGRAN → Redeem this code to get free Speed Boost
COOKIESTASE25 → Redeem this code to unlock Stamina Boost
SPECIALHELP4D → Redeem this code to get a random reward
COTIN4KCCKF → Redeem this code to get free x5 Credits
All expired Grumpy Gran codes in 2022
The following is a list of all expired codes, any codes listed above will automatically be relocated to this section as soon as they expire:
J̶U̶L̶Y̶C̶O̶K̶K̶I̶E̶S̶ ̶
G̶R̶A̶N̶M̶D̶A̶B̶R̶T̶H̶ ̶
C̶O̶O̶K̶I̶E̶R̶U̶N̶ ̶
C̶O̶O̶K̶I̶E̶S̶M̶A̶T̶E̶R̶ ̶
I̶P̶L̶A̶Y̶F̶U̶N̶4̶5̶8̶ ̶
E̶X̶C̶A̶P̶E̶J̶A̶I̶L̶ ̶
C̶O̶O̶K̶I̶E̶S̶H̶L̶A̶L̶ ̶
R̶U̶N̶B̶O̶I̶R̶U̶5̶
Grumpy Gran FAQs
What Is Grumpy Gran?
Launched in April 2022, Grumpy Gran is a game where you're guaranteed to have a fun and exciting time. You'll get to replay your memories of stealing cookies from the cookie jar! In this game, you're on a dangerous mission of stealing your Grandma's freshly made cookies; not only that, but you'll have to get away with it.
The game offers various stages and challenges to play, as well as the option to play on different difficulty modes. It's a fun game so make sure to support its creators by leaving a like and favorite on their official game page.
How Do I Play Grumpy Gran?
Log into your Roblox account.
Visit the Grumpy Gran game page by clicking the link here.
Press the big green play button.
Create your Grumpy Gran in-game character if you haven't already.
Start playing & have fun!
How & Where do I get more Grumpy Gran Codes?
To get more Grumpy Gran codes, you can visit our website every day to see if we added anything new or follow the official Grumpy Gran social media accounts such as Twitter, Facebook, or YouTube.
This way, you'll be the first to receive the latest news and game updates and even be able to catch up and engage with other fans and players of the game.
Why Aren't My Grumpy Gran Codes Working?
Like all Roblox game codes, Grumpy Gran promo codes can only be used for a limited time, so the sooner you use them, the better.
Also, note that the codes listed above are case-sensitive. Therefore, you should input them precisely as shown above, including any additional characters or upper and lower case letters.
Summary
There you have it, our list of all the available Roblox Grumpy Gran codes for this month so far. So go ahead, redeem them and enjoy your free rewards; you can share them with your friends so that you can enjoy the game together.
Should any of the codes in this list cease to work, please do not hesitate to notify us immediately via the comment section below, as doing so will help us ensure our list of codes is active and up to date.
Also, If you find new codes we missed on our list, please feel free to share them in the comments section below.
Before you leave, we invite you to subscribe to our weekly newsletter, bookmark this page so you can drop by another time, and collect some newly released promo codes.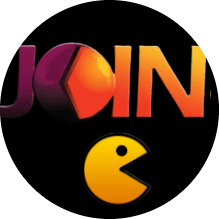 Latest posts by JoinGames Staff
(see all)