So you want to know about the best Persona 5 Strikers mods? Well, we've got you covered! If you enjoyed Persona 5, then Persona 5 Strikers will surely be right up your alley. The gameplay is exactly as you would imagine, and the story is as interesting as ever, the characters are so likeable, and the game visuals just look so much cooler than anticipated.
While the lack of Persona's signature social and calendar systems were by far the most notable setbacks, the true essence of the game remained the same. That being said, this game is a must-have for any enthusiast who wants to embark on another heart-racing journey with the Phantom Thieves.
As one of the most popular and long-awaited releases in the Persona franchise, Strikers 5 quickly succeeded in getting the attention of the modding community, which resulted in a large number of interesting mods covering all aspects of the game that the game developers seemed to neglect, from UI improvement, skins, QOL, combat enhancement and more.
Unfortunately, however, with the vast number of mods out there, simply choosing the most convenient mods for you can prove to be a big challenge. Therefore, today at JoinGames, we thought we could save you all the hassle and made this compact list of the best Rune Factory 5 mods that are currently available on the internet.
Best Persona 5 Strikers Mods
Here are the best Persona 5 Strikers PC Mods:
P5R Midwinter Casual Joker
Colorful Cut-Ins
Starlight Joker
Phoenix Ranger Featherman R Outfits
Normal Wanted Stats
Unobtrusive Metaverse Transition
Colorful Weapon Icons (Strikers)
UI Delocalization
XBOX Buttons to PS4 Buttons
---
P5R Midwinter Casual Joker
Many fans reported missing some of the original Persona 5 royal elements in the new Strikes release, mainly when it came to the outfit area. Thanks to the modder DeathChaos, players now can use the P5R Midwinter Casual Joker mod to have Joker's Casual Midwinter Outfit from the P5R rigged and implemented over Phantom Thief Joker.
While it is not a big change, it does bring some authentic feel and charm to everyone's favourite thief.
---
Colorful Cut-Ins
If there was anything this game needed more of, it would be the cool colourful cut-ins that players got accustomed to in previous releases of the persona franchise. Made by DniweTamp, Colorful Cut-Ins is a cool P5S Gui mod that brings much more needed colour to critical cut-in backgrounds.
In doing, so now the Cut-Ins look more stylish and alive and suit the overall atmosphere of the game much better.
---
Phoenix Ranger Featherman R Outfits
Next, we have another cool Persona 5 Strikers skin mod made by DeathChaos, Phoenix Ranger Featherman R Outfits is quite self-explanatory as what it's supposed to do.
This mod brings back the original Featherman outfits from Persona 5: Dancing in Starlight and implements them as group outfits for the Phantom Thieves. However, this means there will be no Sophia and Wolf, as they were yet to be released as characters in PS5.
---
Normal Wanted Stats
Made by Haalyle, Normal Wanted Stats is a mod that alters the one-background-colour wanted images in the stats menus to Royal's All Out Attack portraits, modified to correspond to the coloured backgrounds of the Strikers.
Now all your Phantom Thieves will have the special coloured backgrounds that set them apart from each other.
---
Unobtrusive Metaverse Transition
Most of the changes that players wanted to see in the new Persona 5 Strikes release were mostly visuals such as the metaverse transitions that do not look like they changed or improved much.
Thankfully, the modding community listed and gave us the Unobtrusive Metaverse Transition mod made by the cool DniweTamp. This mod simply changes the Metaverse transition to the one that resembles Persona 5 more by mainly removing noise effects and just leaving distorted red circles, which gives the transition a more authentic and welcoming look.
---
Colorful Weapon Icons (Strikers)
Last but not least, we have Colorful Weapon Icons (Strikers), made by HaythamQuake, which is a straightforward Persona 5 Strikers texture recolour mod that applies multiple colours to the weapon icons for each character based on their themed colours utilized in the game.
This gives each weapon a unique colour to make it both distinguishable and suited to its assigned character at the same time
---
This was it for the best Persona 5 Strikers mods we could dig up. We strongly suggest you try out a few of them, regardless of whether you're looking for more challenging gameplay or just want to kick back and enjoy the game, these mods will be of great use to you.
If you have any other suggestions for new mods that we have not included in this list, please do not hesitate to share them with us through the comments section below.
Before you leave, we invite you to subscribe to our weekly newsletter and bookmark this page so you can visit another time, so you don't miss any new mods we will add upon their release.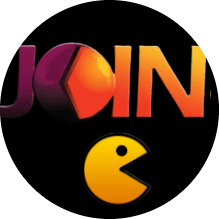 Latest posts by JoinGames Staff
(see all)