If you are looking for the best Fallout New Vegas mods, you're definitely at the right place! Fallout: New Vegas preserves the same authentic flavor that Fallout 3 brought, but with newly polished features such as immersive battles, high-quality side quests, and a more challenging wasteland.
New Vegas is a great RPG that is, head and shoulders, above its giant predecessors. If you can ignore the bugs and some minor flaws, New Vegas is a captivating experience for all fans of the franchise.
Like all previous installments of the post-apocalyptic Fallout series, New Vegas was quickly embraced by a massive and passionate modding community, resulting in over a couple of thousand mods released so far, ranging from gameplay to armor, sounds, clothing, weapons, and more.
You might also be interested in checking out some of our other Fallout guides, such as our Fallout 4 multiplayer mod, the best Fallout 4 mods, and also our Fallout 4 FOV guide.
That being said, finding the best mods for you can prove to be time-consuming and a daunting challenge. That's why today on JoinGames, we've decided to do all the heavy lifting on your behalf and scour the internet to find the best Fallout Vegas mods out there.
Here are the best Fallout New Vegas mods:
More Perks
New Vegas Bounties
Fallout-New California
Fallout Character Overhaul
Classic Fallout Weapons Remastered
New Vegas Landscape Overhaul Re-Remastered
Unlimited Companions
Realistic Gunshot Sounds
Advanced Recon Stealth Armor
The Mod Configuration Menu
More Perks
More Perks is one of the best Fallout New Vegas Perks mods out there, it will introduce a new set of perks and traits for Fallout New Vegas, expanding the possibilities of the game.
The author has compiled more than 108 abilities, 12 traits, and 24 companion skills into one mod. For example, now the hero can grow a small tree from his head, so juicy fruit will occasionally appear in his pocket. Not bad!
New Vegas Bounties
New Vegas Bounties is one of the most popular Fallout New Vegas gameplay mods, it features a long elaborate storyline, in which you take the role of a mercenary who has to clear Mojave Wasteland of all kinds of trash, and worthless habitants.
However, it's not gonna be an easy task, dangerous enemies will not let you pass all the tests so easily, they'll get harder to deal with as they get smarter and stronger with each level.
Fallout-New California
Fallout-New California is a large-scale Fallout New Vegas quest mod that adds an entirely new story with hours of voiced dialogue, a new world, and several branching narrative paths. Think of it as an unofficial prequel to New Vegas.
While playing, you'll go through a long story either as a young boy or a girl in Asylum #18. The fate of the character is quite unfavorable, being a lonely orphan and also a mutant, you'll also get to choose both the physique and character of the hero. The fateful choice will affect the entire plot that follows, with conflict focring the hero to leave the orphanage and join one of the factions in the wasteland.
Fallout Character Overhaul
Next on our list is one of the best Fallout New Vegas Overhaul mods, Fallout Character Overhaul is a high-resolution character overhaul that will change just about anything you can think of. It allows you to create prettier characters much more easily, while also making them look more realistic and lifelike.
This is also considered a comprehensive Fallout New Vegas race mod, as it adds races for some NPCs to make them more distinctive, in addition to many other races that you can pick and choose from when building your character.
Classic Fallout Weapons Remastered
With over 32 weapons included, Classic Fallout Weapons Remastered is the best Fallout New Vegas weapon mod to get. It imports a massive weapon pack and embeds weapons from Fallout 1 and 2 into New Vegas using a script.
With fixed meshes, WMX, and TTW compatibility patches, this mod will bring more diversity to the Wasteland for you all to enjoy!
New Vegas Landscape Overhaul Re-Remastered
This list wouldn't be complete without a proper Fallout New Vegas Graphics mod, New Vegas Landscape Overhaul is a very interesting and quite beautiful mod that will breathe life into the wasteland.
It is intended to give a new feel to the different locations of the Mojave Wasteland, you will get to experience places that used to be bland and monotonous as vibrant and full of wonders thanks to the major and total makeover that this overhaul mod offers.
Unlimited Companions
If you're tired of walking around with one or two companions the whole game, then be sure to install Unlimited Companions which is one of the most amazing Fallout: New Vegas companion mods.
Basically, it allows you to roam the Mojave desert with as many companions as you wish at the same time. The current limit of the number of companions that can follow you at any given time is 6. So if you plan to keep a large number of companions, it's recommended to activate an optional add-on that increases that limit to 12.
Realistic Gunshot Sounds
Sounds are an important aspect of any game, especially a legendary one like New Vegas. Thus you'll need some good Fallout New Vegas sound mods to make you feel as immersive as possible.
In-game gunshot sounds are at best described as lacking and this game deserves much better than that. Thus, the Realistic Gunshot Sounds will bring a complete overhaul to the gunshot sound system in New Vegas, making them sound more realistic and vigorous.
Advanced Recon Stealth Armor
Given all the hazards and dangers that surround you in the wasteland, you'll probably need some good armor mods, Advanced Recon Stealth Armor is by far the best there is, it combines the best of both worlds, protection, and style.
It is a highly-sophisticated tech hybrid stealth armor that will enable you to protect yourself as well as look dashing while slaying your enemies.
The Mod Configuration Menu
Last but not least we have a must-have Fallout New Vegas UI mod. The Mod Configuration Menu (MCM) is basically a tool for other mods to utilize, which adds a "Mod Configuration" menu button to the Pause menu.
That when clicked, a window appears listing all the mods that use MCMs. This very handy menu allows you to configure mods quickly and comfortably, without the need to use any items or press any special keys to use them.
This concludes our list of the best Fallout New Vegas mods, we do hope you'll get a chance to browse through some of them and at least try some in your next playthrough.
Now before you go, we encourage you to subscribe to our newsletter and notifications to stay up-to-date with our latest Freebies and Giveaways. Also, make sure to bookmark this page and stop by from time to time so you don't miss out on any new mods.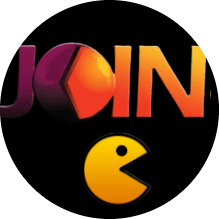 Latest posts by JoinGames Staff
(see all)