Do you want some Vampire Fighters codes that you can redeem in exchange for free coins, daily spins, VIP emotes, and other in-game rewards? Well, today is your lucky day! Vampire Fighters is an entertaining and thrilling Roblox fantasy game to play. It's a unique and fantasy-driven game made by vampire Fighters Dev, it was released in the middle of 2022 and has been one of the best vampire games to play on Roblox.
It is the perfect game to play if you want to finally achieve your childhood dream of becoming a feared Vampire; you'll be able to turn into a bat and fly around the map, fight against other vampires, and have so many great adventures that you can experience while playing this game.
The game is entirely free; however, there are some in-game items that, when acquired, can give you a massive advantage over other players, as well as help, make the game much more fun to play.
That's why today on JoinGames, being huge fans of the game ourselves! We will share with you the latest Vampire Fighters promo codes that were released for this month.
So, read on, and you'll learn how to get and redeem them to get free coins, spins, VIP emotes, and other in-game prizes.
What are Vampire Fighters Codes?
Roblox Vampire Fighters Codes are a combination of random words and numbers released by the game's developers every month or whenever the game reaches an important milestone.
The reason is to attract more players to the game, reward loyal existing players, and make the game more fun and engaging to play.
Although they are sometimes hard to find, they are super easy and quick to redeem in-game. Using these Vampire Fighters codes you will be able to obtain free in-game goodies that can help you dominate your game straight up from the go.
How Do I Use Codes In Vampire Fighters?
Vampire Fighters codes are very easy to use and redeem, just follow the step we listed below, and you'll be good to go.
First, launch the game and tap on the "Codes" icon on the bottom left of your screen.
Copy one of the Vampire Fighters codes and paste it into the redeem box.
Then click the confirm button to apply your code and redeem your reward.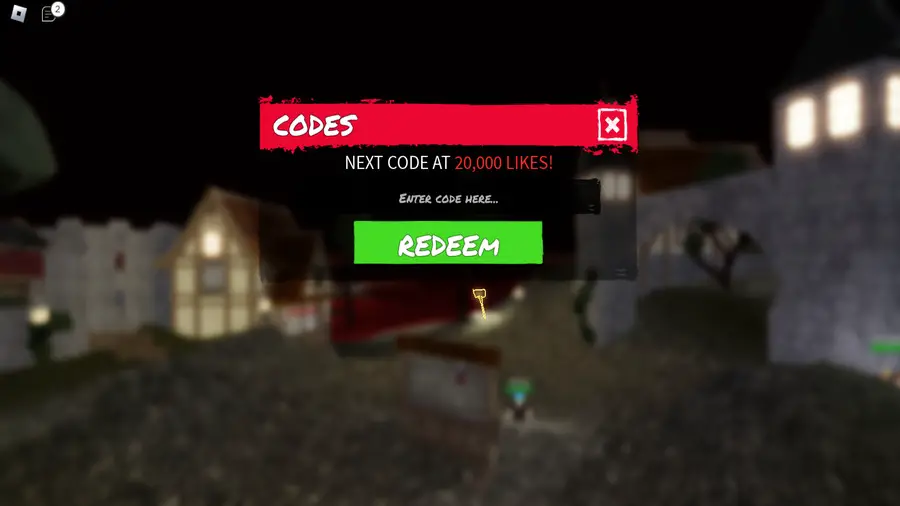 Vampire Fighters Codes List [October 2022]
Below you'll find a complete list of all Vampire Fighters codes that are active and available to redeem in exchange for a bunch of exclusive and fun in-game rewards.
New Vampire Fighters Codes October 2022:
Here are all the currently active Vampire Fighters codes:
STAKE → Redeem this code to get free Coins
FANGS → Redeem this code to get free Coins & Boost
BATTY → Redeem this code to get free Coins and Spins
1000LIKES → Redeem this code to get free Coins
WELCOME → Redeem this code to get a random welcome reward
WINTERVAMP → Redeem this code to get free emotes
All expired Vampire Fighters Codes In 2022
The following is a list of all expired codes and the rewards they were previously redeemed for. Any codes listed above will automatically be relocated to this section as soon as they expire:
BATBOYS
AUGUST4
50KLIKE
SUMMER
CROSSED
VENOMGAN
Game FAQs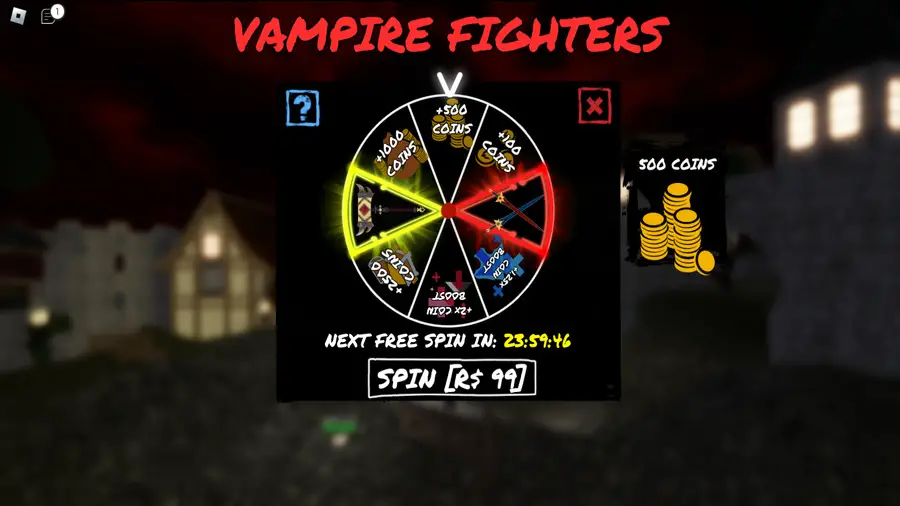 What Is Vampire Fighters?
Launched in early 2022, Vampire Fighters is a super-fun and thrilling fantasy game that evolves around being a vampire and roaming the map, you'll get to fight and team up with other vampires, turn into a bat, and eliminates all those who stand in your way.
The game recently reached its 200k Likes mark and its Devs are celebrating it by releasing many new and exciting promo codes.
How Do I Play Vampire Fighters?
Log into your Roblox account.
Visit the Vampire Fighters game page by following the link here
Press the big green play button
Start playing the game & have fun!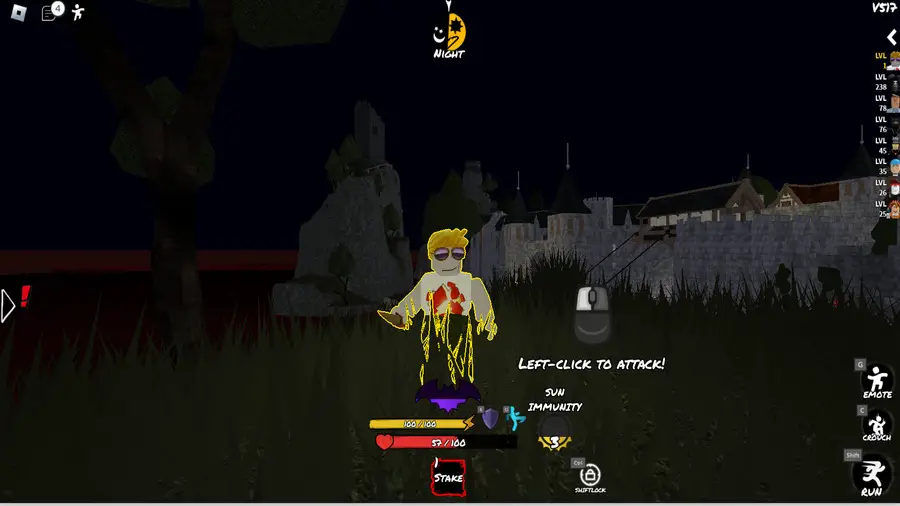 Where can I get more Vampire Fighters codes?
To get more Vampire Fighters codes, you can visit this page every day to see if we've added any new codes, or you can follow the official Vampire Fighters dev's social media accounts such as Twitter, Facebook, or YouTube.
This way, you'll be the first to receive the latest news and game updates and even be able to catch up and engage with other fans and players of the game.
Why Aren't My Vampire Fighters Codes Working?
Although we have tested all codes to ensure they work, it is essential to remember that some codes expire over time as they can only be used for a limited period, so the sooner you use them, the better.
Also, note that the codes listed above are case-sensitive. Therefore, you should input them exactly as shown above, including any additional characters or upper and lower case letters.
Summary
And that's it for our article on the latest Roblox Vampire Fighters codes for this month. So be quick about it! Redeem them and enjoy your free rewards.
If any of the codes in this list are no longer working, please do not hesitate to inform us right away using the comments section below, as this will help us to make sure that our list of codes is active and up to date.
Furthermore, if you find any new codes that we missed in our list, please share them with us in the comments section below.
Finally, before you go, we invite you to subscribe to our weekly newsletter and bookmark this page so you can stop by another time, and pick up some newly released promo codes.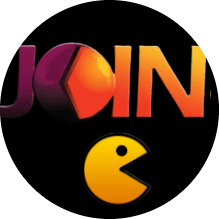 Latest posts by JoinGames Staff
(see all)