What are the best Apex Legends launch options? No matter what platform you're playing on, be it Steam or Origin.
Today on Joingames, we've got the perfect launch options and commands to help you customize your game settings and up your gameplay a couple of notches.
The launch options can modify game settings, activate new features, and sometimes add shortcuts to bypass the login screen, disable in-game, and facilitate both your access to the game and actual gameplay.
So, it comes as no wonder when a lot of players opt-in to change their Apex Legends launch options to suit their own tastes and needs.
Furthermore, don't forget to check our Apex Legends codes list for some in-game freebies.
The Best Apex Legends Launch Options in 2022
The launch options have been tested by us and are confirmed to be 100% working. Also, all commands and settings shared below are compatible with both Steam and Origin.
These are the best Apex Legends Launch Options:
-full / -fullscreen: This command will force Apex Legends to run in fullscreen mode regardless of the settings you have set in the game settings menu.
-window / -windowed: Apex Legends will run in windowed mode regardless of what you have set in the game settings menu.
-novid -dev: Turns off all intro videos and cut scenes associated with Apex legends.
+fps_max (number): This command will limit the in-game FPS to a predefined number.
+fps_max 0: Use this command for unlimited FPS.
-forcenovsync: Disables vertical sync in Apex Legends. This command has been reported to have a positive effect on FPS.
-high: Launches the game at a high priority. While this can result in improved performance, it can also lead to system instability. Therefore use this command with caution.
-preload: Preload in-game textures before Apex Legends starts. This can give significant FPS improvement but can also cause freezes.
-freq (number): This command will adjust the clock speed of your monitor to 60/144/240. Occasionally, Apex Legends doesn't recognize the 60 or 144 hertz you have on your monitor, so you can force this by using this command.
-dxlevel 95: Launch Apex Legends using DirectX9. This is only for older GPUs that do not support DirectX11 and DirectX12. Note that If this command is activated on a newer video card, there will likely be a drop in performance!
+cl_showpos 2: Input this command to Display your in-game coordinates and speed.
+exec autoexec.cfg: This command will result in an auto-execution file being run if you have installed one. This also can help with in-game performance.
How To Set Apex Legends launch options
To actually make use of all the commands we've shared above, you first need to learn how to set your launch options correctly; below, you'll learn how you can do that on both the Steam and Origin platforms.
How To Set Apex Legends launch options on Steam:
Step 1: Head to "Library" and search for "Apex legends."
Step 2: Right-click on the game and navigate to "Properties…".
Step 3: Under "General," find "Launch Options" and input your desired commands.
How To Set Apex Legends launch options on Origin:
Step 1: Get into "Library" and find "Apex legends."
Step 2: Right-click on the game and go to "Game Properties
Step 3: Under "Advanced Launch Settings," find "Command Prompt Options" and enter the commands you want.
That's about it, our full list of all the available Apex Legends launch options to date.
Also, all modifications have been performed on Windows 10. However, they can be used on other operating systems as well.
One last note, please ensure always to turn off all unnecessary background applications while playing Apex Legends; we also recommend clearing your Windows of all unnecessary and background apps and services that you are not using.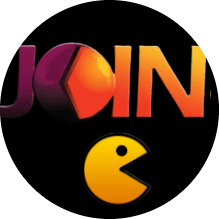 Latest posts by JoinGames Staff
(see all)