The V Rising Bat Form is one of the most iconic and powerful forms in the game, it's also one of the hardest to achieve. Like other in-game forms , the Bat form has its perks and cons. And in today's guide, you'll learn all about it, including how to unlock it, what it does, and if it's truly worth getting.
For those of you new to V Rising, the Bat form is simply another Vampire power that enables you to fly in the game. Unfortunately, being of the highest ranked forms in the game, you know from the start that unlocking it won't be as easy as you'd wish.
Where & How to Unlock Bat Form in V Rising
To unlock Bat form in V Rising and the ability to fly, you'll need to defeat one of the V blood enemies called Nightmarshal Styx, The Sunderer. This late-game boss is level 76, making him a tricky enemy to tackle. However, once you slay him, you'll get rewarded with the Bat form.
The Nightmarshal Styx The Sunderer can be found wandering random roads in the Cursed Forest. Unfortunately, fighting him won't be that easy since he's got a bunch of abilities, including summoning Bats that can inflict damage on you; he can also quickly teleport and dash over random spots while performing spin attacks.
How To Defeat The Nightmarshal Styx The Sunderer
To defeat the Nightmarshal Styx, you should first consider clearing the random Creeps surrounding the boss's location. Also, staying in the ranged form helps kite his melee attacks; you can dodge most of his spells simply by running around, and if you're hit, then makes use of your self-healing spell while in combat.
V Rising Bat Form: Pros & Cons
Below, we've listed down some of the perks and drawback that comes along with unlocking the Bat form. These should help you decide whether getting this form is worth it for you or not.
V Rising Bat form perks:
The Bat form enables you to fly
Scouting the map becomes easy and enables you to unlock all the locations, and also removes the fog of war
you can also fly around spying on other player's bases
V Rising Bat form cons:
You can't switch to Bat form and still carry on resources
You can't use the Bat form while in-doors or inside dungeons
The Bat form requires a valid landing location, making landing outside of the game's map impossible
You can't fly around during the daytime
the Bat form has a long casting time, meaning activating it won't be as easy as other forms
If you'd rather have a visual tutorial summing up what's been covered in our guide, then our cool friend Osterberg501 made the perfect tutorial covering all there is to know about unlocking the Bat form in V Rising; check it below:
And there you have it; by now, you should be familiar with what it takes to get the Bat form and can fly around the map like the true Vampire you are. If you have any questions about this guide or V Rising in general, then feel free to leave them in the comments section below.
Before you leave just yet, you might want to check some of our other guides covering similar games, such as our Lost Ark Field Bosses, and also our V bucks, Minecoins, and Robux guides are a must-check.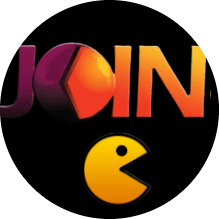 Latest posts by JoinGames Staff
(see all)