how to make potions in Minecraft? That's a good question. After explaining how to enchant tools and objects in Minecraft, it is time to talk about Minecraft Potions and everything about this magical practice, how to indicate what recipes we have available and the ingredients we need to craft them. 
Specifically, alchemy can be described as the " process of creating potions, thrown potions, and prolonged potions by adding various ingredients to flasks of water in a brew holder."
How to make potions in Minecraft
As we progress in the great adventure that Minecraft is, we will learn to make potions and different alchemical recipes. 
To do this, we must place flasks in the three lower slots of the potion brewing interface and an ingredient in the upper slot, so that the ingredient can be distilled into the bottles and the potions can be consumed to grant a specific effect to the player.
Therefore, all Minecraft potions start with a bottle of water (which we get by filling a glass bottle with a source of water or cauldron) and adding an ingredient, which is usually a  nether wart, which is obtained in the Nether.
Next, we leave you the different recipes that we can get and the corresponding ingredients to make them.
Here are all the Minecraft Potions recipes and ingredients:
Weakness: Fermented Spider Eye
Extensive Weakness: Fermented Spider Eye ↔ Redstone
Strength: Nether Wart → Flame Dust
Extra Strength: Nether Wart → Flame Dust → Redstone
Force II: Nether Wart → Flame Dust → Glowstone Dust
Regeneration: Nether Wart → Ghast Tear
Extensive Regeneration: Nether Wart → Ghast's Tear → Redstone
Regeneration II: Nether Wart → Ghast Tear → Glowstone Dust
Speed:  Nether Wart → Sugar
Extensive Speed: Nether  Wart → Sugar → Redstone
Swiftness II:  Nether Wart → Sugar → Glowstone Dust
Slow: Nether Wart → Sugar → Fermented Spider Eye // Nether Wart → Magma Cream → Fermented Spider Eye // Nether Wart → Rabbit's Foot → Fermented Spider Eye
Extended Slow: Nether Wart → Sugar → Fermented Spider Eye ↔ Redstone // Nether Wart → Magma Cream → Fermented Spider Eye ↔ Redstone // Nether Wart → Rabbit Foot → Fermented Spider Eye ↔ Redstone
Healing: Nether Wart → Glistening Watermelon
Healing II:  Nether Wart → Shimmering Watermelon → Glowstone Dust
Damage: Nether Wart → Glistening Watermelon → Fermented Spider Eye // Nether Wart → Spider Eye → Fermented Spider Eye
Damage II: Nether Wart → Glittering Watermelon → Fermented Spider Eye ↔ Glowstone Dust // Nether Wart → Spider Eye → Fermented Spider Eye ↔ Glowstone Dust
Poison: Nether Wart → Spider Eye
Extensive Poison: Nether Wart → Spider Eye → Redstone
Poison II:  Nether Wart → Spider Eye → Glowstone Dust
Flame Retardant Body: Nether Wart → Magma Cream
Flame retardant body: Nether Wart → Magma Cream → Redstone
Night Vision: Nether Wart → Golden Carrot
Extended Night Vision: Nether Wart → Golden Carrot → Redstone
Invisibility : Nether Wart → Golden Carrot → Fermented Spider Eye
Extensive Invisibility : Nether Wart → Golden Carrot → Fermented Spider Eye ↔ Redstone
Water Breathing : Nether Wart → Puffer Fish
Extended Water Breathing : Nether Wart → Puffer Fish → Redstone
Leap : Nether Wart → Rabbit's Foot
Leap II:  Nether Wart → Rabbit's Foot → Glowstone Dust
Extended Jump: Nether  Wart → Rabbit's Foot → Redstone
here is a video tutorial for Minecraft Potions, if you prefer video guides better :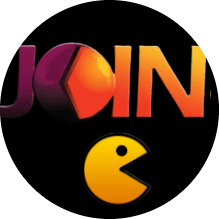 Latest posts by JoinGames Staff
(see all)