So you want to know about Days Gone mods? Days Gone is a beautiful open-world action-adventure game that takes place in a brutal wasteland just two years after a devastating pandemic wiped the globe.
Ever since Days Gone first came out for PC, modders have wasted no time exploring the game and adding their own content, enhancements, and customizations to it. Whether you're new to Days Gone and want to explore the mod scene, or a veteran looking to tweak the experience a bit, there's definitely a collection of mods that will help you get the work done.
So today on JoinGames, We'll be listing down some of our favorite Days Gone mods, that we believe that every fan of this epic, cutthroat post-apocalyptic game should try.
Here are the Days Gone mods:
X Durable Melee
Not a RESHADE
Remove Hitmarkers
Face Textures Revamp
2x Engine Speed
Farming Maps
Multiple Fuel Tank Capacities
Super Accuracy
Car Opener
Better Flashlight
X DURABLE MELEE
If you ever watched an episode of The Walking Dead you know that firing your guns is the last line to cross since you don't wanna attract the zombie's attention to yourself. Thus, melee weapons are more suitable and practical.
The first mod on our list increases the durability of most melee weapons in the game in a crazy way. Now your melee weapons should last x10 the usual duration from before.
X DURABLE MELEE also brings a much-needed correction to Days Gone's somewhat unreal base durability, which has most weapons breaking down after just a couple of strikes.
NOT A RESHADE
Compared to its PS4 predecessor, Days Game's PC counterpart has seen massive graphical and visual enhancements. However, it all comes down to how much heat your PC can withstand. Most gamers won't choose to sacrifice their gaming performance in favor of extra pixels.
Regardless, you should probably consider getting the Not a Reshade mod. Made by AlanPoster, this mod adjusts many of the game's visual components without the need for a Reshade or some bloated Retexture, which can compromise your overall game performance.
The mod offers better reflections, greatly improved darkening and extra ambient occlusion, sharper shadows, further distant shadows, better God rays, much better tone mapping, lots of tweaking and caching, and so on to improve performance and visuals.
REMOVE HITMARKERS
This is a simple and very game-changing mod, As the name suggests, this mod removes all Hitmarkers on target. Giving you a more immersive experience.
It may prove to be a challenge to get used to. But it's very rewarding. You'll get to experience the raw survival experience that Days Gone truly offers.
FACE TEXTURES REVAMP
Face Textures Revamp is a newly released mod for Days Gone. The mod basically offers an alternative with detailed facial textures for most characters and NPCs.
This mod features a preference pack of Days Gone's facial textures, with some textures mildly modified with additional detail and others completely swapped out, all while maintaining the most significant attributes of these characters, within reasonable limits.
2X ENGINE SPEED
In a post-apocalyptic era where you have to scramble everything. And in a massive wasteland that would be impossible to cover on foot if Deacon didn't have his bike. But even with the bike, you'll find yourself struggling to move that fast.
Fortunately, there's a mod that solves this conundrum. 2x Engine Speed is a mod that increases the engine of Deacon's bike by twofold. It also affects all engine upgrades. Which is supposed to make travel and exploration a lot easier.
MULTIPLE FUEL TANK CAPACITIES
No matter how horsepower your bike's engine can pack if there is no juice to run that bad boy, it's kind of useless. so keeping a steady supply of fuel in Days Gone is paramount for survival. But that task could prove to be challenging sometimes.
But thanks to the multiple fuel tank capacity mod by Navsigda. Players no longer have to worry about fueling the beast. The mod basically grants a way to reduce the frequency of having to refuel your bike in Days Gone. Simply, by increasing the fuel tank capacity of the motorcycle.
Once deployed, the Multiple Fuel Tank Capacities mod will allow you to set custom fuel tank capacities for Deacon's bike from pre-set variants ranging from 50% extra to 250% extra with one variant at every 50% interval.
And there you have it, these were our favorite Days Gone mods. This is just a small portion of what the modding scene behind this epic game has to offer. So what are you waiting for? Go ahead give them a try and let us know what you think in the comments section below.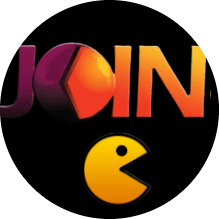 Latest posts by JoinGames Staff
(see all)