Are you currently experiencing Modern Warfare stuttering related issues? Well, you are not alone and we are here to help you. The Modern Warfare series has a long and storied history, dating back to the original Modern Warfare in 2007.
Over the years, it has gone through many iterations and updates, with each new game in the series improving upon its predecessor.
However, despite this evolution and growth, there are still some common issues that plague players of all skill levels. One of these issues is stuttering, lag, or freezing during gameplay.
However, all hope is not lost; today at Joingames, we have decided to do as much of the heavy lifting on your behalf, scour through the internet, and come up with a very comprehensive list outlining the optimal fixes to tackle any issues related to Modern Warfare micro stuttering, lags or freezing.
Why is my modern warfare stuttering?
There are many reasons why you might be experiencing stuttering, lagging, or freezing in Modern Warfare. Here are the most common causes:
You may have too many programs running in the background while playing Modern Warfare, which could cause it to freeze up intermittently while you're playing.

Your GPU driver or OS drivers are outdated
Your PC's hardware may not be powerful enough to run the game smoothly.
Before you browse through our recommended solutions, make sure your PC specs can handle running Modern Warfare properly.
Below is a chart containing everything there is to know about the minimum and recommended requirements to play Modern Warfare on PC:
 
Minimum System Requirements
Recommended System Requirements
OS:
Windows 10 64-Bit
Windows® 10 64-bit latest update
Memory:
8 GB RAM
12 GB RAM
Graphics Card:
NVIDIA GeForce GTX 670 / GeForce GTX 1650 or Radeon HD 7950
NVIDIA GeForce GTX 750 Ti, 2 GB | AMD Radeon HD 7850, 2 GB
CPU:
Intel Core i3-4340 or AMD FX-6300
Intel Core i5-2500K or
AMD Ryzen R5 1600X processor
Storage & File Size:
175 GB of available space
175 GB of available space
Direct X:
DirectX 12.0 compatible system
DirectX 12.0 compatible system
Network:
Broadband Internet connection
Broadband Internet connection
Sound Card:
DirectX Compatible
DirectX Compatible
chart featuring the minimum and recommended requirements
to play Modern Warfare on PC
How To Fix Modern Warfare Stuttering?
If you encounter stuttering or lag in Call of Duty: Modern Warfare, then here are a few ways to fix it:
Disable Windows 10 Game Mode
This is the first fix on our list for a reason, Modern Warfare stuttering issue is caused due to Windows 10 game mode.
To disable windows 10 game mode follow these steps:
Press Windows + R on your keyboard, type the command ms-settings: and click "OK" to access the Settings menu.
Click on the Gaming button.
Select Game Mode from the left side panel and switch the feature to Off. (see picture below)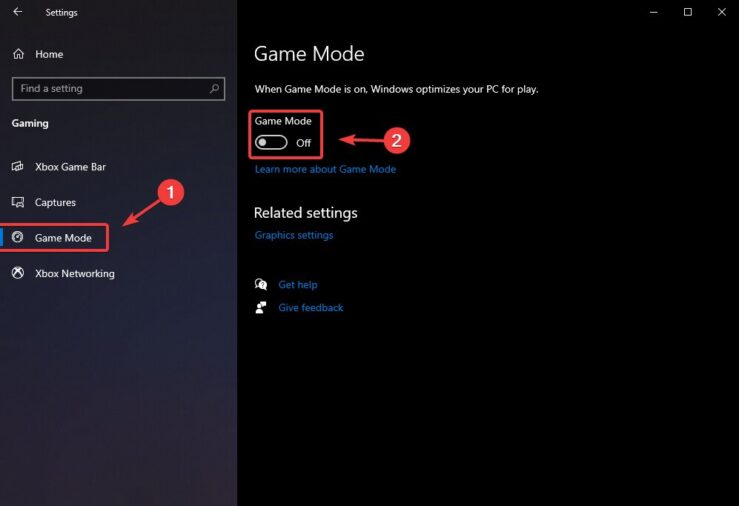 It's recommended to also disable Vsync as well, Vsync can be disabled by heading to the Settings< Graphics, then disable Vsync.
Set Launch Options
Some players have reported that changing their Modern Warfare launch options succeeded in fixing their stuttering and lag issues. To do so:
Navigate to the Library tab at the top of the Steam client. All your installed games are listed here.
Right-click on Modern Warfare and Select Properties
Scroll down to the General tab where you will see a Set Launch Options button. Click on it.
A small window will appear with a dialogue box. Enter the launch option you want to apply and save your changes.
Enter the launch options -fullscreen to Force Modern Warfare to start in fullscreen mode every time you start
Update your graphics drivers
Most gamers feel lazy about keeping their GPU drivers up to date, not knowing that this can lead to major issues in the future.
Should you fall into this category, please make sure to update your graphics card drivers ASAP, as this could solve any stuttering or lag issues while playing Modern Warfare. To do this:
Right-click on the computer icon on your desktop or press Windows + X and select Properties. Then open the Device Manager.
Double-click on Display Adapters.
Double-click on your graphics card item and switch to the Driver tab.
Click Update Driver (see screenshot below).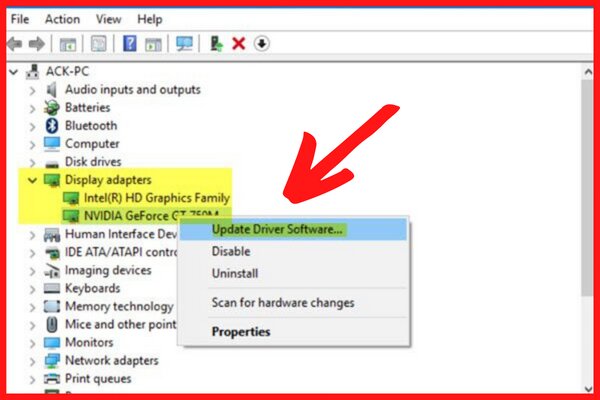 Select Automatically check for updated driver software.
Provided an update is available, the system will automatically download and install it for you.
This should hopefully fix the Modern Warfare stuttering on PC issues. If not, please proceed to the NEXT workaround.
Run Modern Warfare as an administrator
Alternatively, not running Modern Warfare under administrator privileges can also lead create issues such as the game having micro-stutters or even failing to launch.
So, ensure you're always running the game as an administrator, to do so:
Right-click or click and hold the Modern Warfare EXE file, and click/tap Properties.
Click/tap on the Compatibility tab (see screenshot below).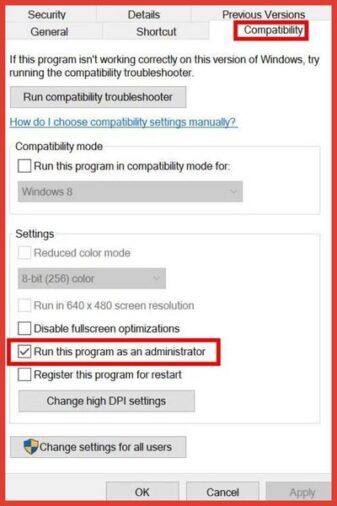 Go ahead and tick the Run this program as administrator checkbox.
When done, click Apply and then OK to save the changes.
Give Modern Warfare a higher priority within the task manager
Make your game priority in the higher segment via the Task Manager to tell your Windows system to run the game properly. To do this:
Right-click on the Start Menu > Select Task Manager.
Click on the Processes tab > Right-click on the Modern Warfare game task.
Select Set Priority to High.
Close Task Manager.
Finally, reboot your PC & launch Modern Warfare once again.
Ensure the integrity of the game files
While not the first fix to try, verifying the integrity of your Modern Warfare game files is a critical step that shouldn't be ignored.
Should any of the Call Of Duty: Modern Warfare files become corrupted or perhaps a few get deleted by mistake, then running the game would be close to impossible.
To verify Modern Warfare files' integrity, please follow these steps:
From the Library section, right-click on Modern Warfare and then select Properties from the menu.
Choose the Local Files tab and click Verify the integrity of the game files….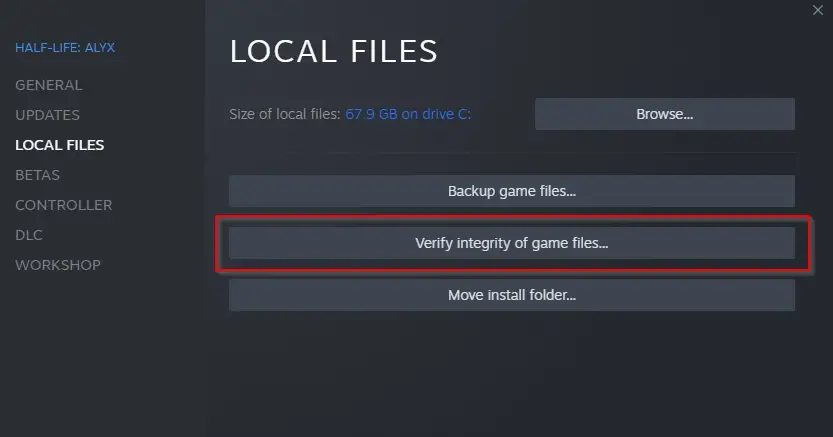 Now Steam will perform a verification of the game files, so please allow several minutes for this process to complete.
Adjust the GPU settings
The following steps should be taken to check whether or not the stuttering problems are fixed by adjusting the settings of your PC's graphics card.
To adjust Nvidia GPU settings: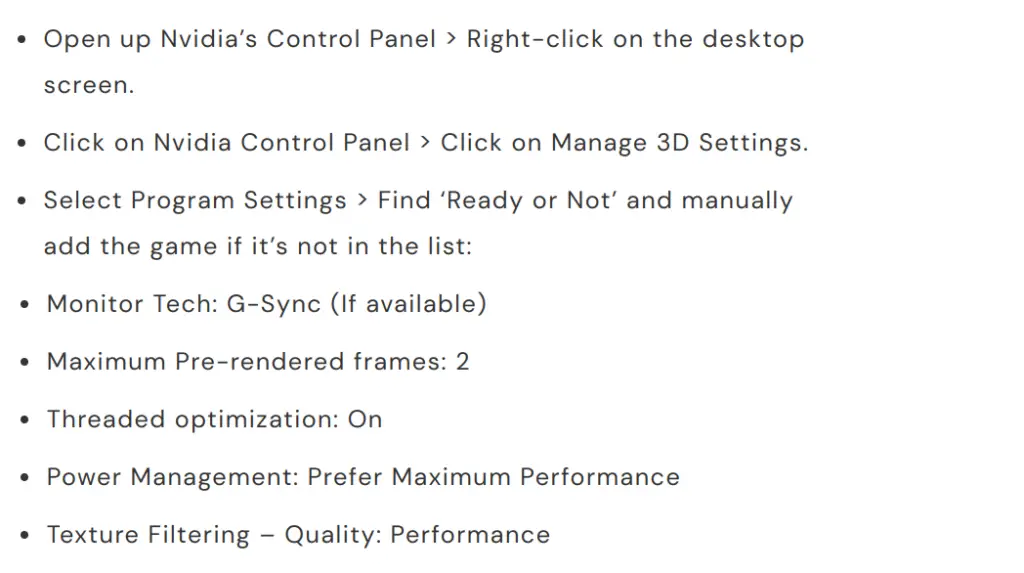 To adjust AMD GPU settings:

Turn off full-screen optimizations
Fullscreen optimizations can offer higher FPS in nearly all scenarios since the graphics driver gets full control over the game display output.
However, disabling the full-screen optimization feature seems to do the trick for some players. So we see no harm in trying it out, to do so:
Open Steam Launcher > Select Library.
Right-click Modern Warfare > Click Manage.
Select Browse local files > Browse to the installed location of Modern Warfare.
Right-click or click and hold the Modern Warfare EXE file, and click/tap Properties.
Click/tap on the Compatibility tab (see screenshot below).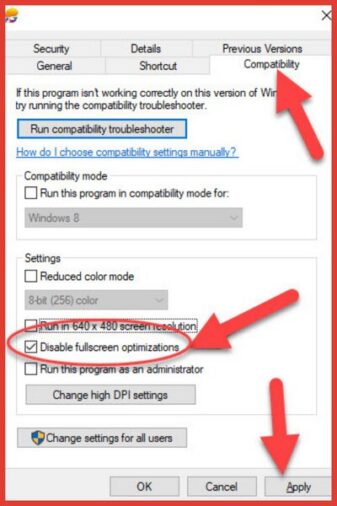 Tick (disable) or untick (enable – default)
When done, click Apply and then OK to save the changes.
Run a Call of Duty: Modern Warfare update
Alternatively, the following steps will allow you to check for updates and install the latest patch (if applicable) should you not have updated your Modern Warfare game for some time. Please do this by:
Open the Steam client > Go to Library > Click on Modern Warfare from the left pane.
It'll automatically search for the available update. If there is an update available, make sure to click on Update.
It may take some time to install the update > Close the Steam client.
Finally, reboot your PC to apply changes and launch the game again.
Summary:
There you have it, every solution to fix your Modern Warfare stuttering issues. It's worth noting that you should start your troubleshooting following the same order our fixed had been listed.
We hope one of these solutions did the trick for you, if so; then please feel free to share which one by leaving a comment below.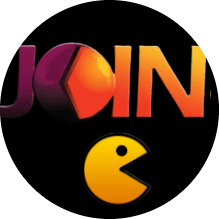 Latest posts by JoinGames Staff
(see all)