Are you trying to find the Satisfactory Save Location? Or perhaps you're wondering where the game screenshot folder is located? Either way, we've got you covered. Satisfactory is a video game by Coffee Stain Studios best described as an open-world first-person shooter featuring factory-building simulation elements.
The in-game quests challenge the player to conquer the wild in pursuit of resources and to build a multi-level factory that can automate its production and thus make the company profitable.
While playing, you might need to edit or download the game's save files or screenshots you've taken before. Below we'll show you exactly where to find the Satisfactory save game location, in addition to the screenshot folders.
Satisfactory Save Location
To get your Satisfactory saves, press WINDOWS + R to open the "Run" application. Paste %LocalAppData%\FactoryGame\Saved\SaveGames into the text box. Click OK, and you will be within the Satisfactory game saves directory.
If you've followed the step above correctly, you should find yourself right inside the Satisfactory save game files; from there, you can edit, download, or transfer any files you'd like.
Satisfactory Screenshot Location
To access the Satisfactory screenshot directory, follow these steps:
Enter the word Run in the search bar, press Enter, or click or tap on the Run search result.
Paste %UserProfile%\Documents\My Games\FactoryGame\Screenshots in the text field.
Hit OK, and you will be inside the Satisfactory game screenshot folder!
In case there are no screenshots in the folder you've accessed, then most likely, your screenshots are taken via Steam. To locate them, please refer to this guide to learn where the Steam screenshots are saved.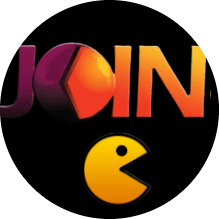 Latest posts by JoinGames Staff
(see all)