Are you looking for the latest Funky Friday codes to redeem for free points, animations, and much more? You've come to the right place! Funky Friday was first released back in 2021 by Lyte Interactive studio, the game itself is based on similar other musical rhythm games such as Guitar Hero and Beat Saber.
What made it so popular was the fun and entertaining gameplay experience it offered to all players. The idea behind the game is to follow a musical tempo while remaining in perfect harmony.
While doing so, you'll also be competing against other players, to earn points which will, later on, help you unlock a bunch of cool features such as animations, new moves, etc…
Follow along with this post to learn how to activate the latest and currently available Funky Friday codes which can be redeemed for some cool-looking microphones, various types of dance animations, unlimited points, and various other exciting goodies.
You might also like to earn more about: How to get Free Robux & Roblox promo codes Roblox Music Codes [ Roblox Song Ids 2022 ] guides.
How To Redeem Funky Friday Codes?
If you need a little help redeeming your Funky Friday codes follow these simple steps:
Launch Funky Friday.
Click on the Twitter icon located on the left side of the screen.
Copy one of our Roblox Funky Friday redemption codes and paste it into the Redeem box.
Then Click the Redeem button to collect your free rewards.
Funky Friday Codes LIST [October 2022]
for the time being, we have compiled a list of all the available and active free redemption codes for Funky Friday Roblox.
You can redeem these codes today to get free points, animations, microphones skins, and many other in-game rewards.
Here is a list of all the currently available Funky Friday codes:
1MILFAVS: Redeemable code for Boombox animation
250M: Redeemable code for 250 points
19DOLLAR: Redeemable code for Rickroll animation
XMAS2021: Redeemable code for Candy Cane animation
MILLIONLIKES: Redeemable code for Radio emote
1BILCHEESE: Redeemable code for Funky Cheese animation
SMASHTHATLIKEBUTTON: Redeemable code for 300 points
CHEEZEDTOMEETYOU: Redeemable code for Cheese Microphone
100kactive: Redeemable code for 250 points
2v2!!: Redeemable code for Sakuroma Microphone
Halfbillion: Redeemable code for 500 points
9keyishere: Redeemable code for 500 points
1YEARSCOOP: Redeemable code for One Year Scoop Microphone
100M: Redeemable code for 500 points
1YEARFUNKY: Redeemable code for 1,000 points
Funky Friday codes are only valid for a limited duration of time, so be quick to redeem them within the game. Also, please be aware that redemption codes in the majority of Roblox games are generally case-sensitive.
So make sure you enter the code in the game as displayed and written above, including any special characters or upper and lower case letters.
If one or more of the codes listed here no longer function, then please let us know immediately in the comments, as this allows us to update our codes list.
Summary:
Furthermore, we keep checking for new codes on a regular basis, so we encourage you to visit our website regularly.
There you have it, our list of all the available Roblox Funky Friday codes for this month so far. We hope you found it useful and got all the in-game rewards you've wanted!
Before you leave just yet, we humbly invite you to subscribe to Joingames notifications and also to bookmark this page and revisit it every week so that you don't miss any new codes!
Also, if you find a valid code that isn't listed here, feel free to share it in the comments.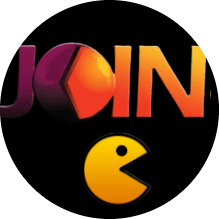 Latest posts by JoinGames Staff
(see all)