What are Tarik Valorant settings? Or perhaps you want to know what keybinds, video settings, and Sensitivity Tarik is using to have such a top-tier gaming performance?
All that and much more we'll be answering today, so read on to find out.
Tarik AKA Tarik Celik is an ex-professional CS:GO player and former member of the team Cloud9.
He is also a very popular content creator and one of the most popular Valorant streamers on Twitch, and as of 2022 Tarik's net worth is estimated to be around $3 million, all thanks to his successful streams and top-notch gameplay.
Tarik's settings are what he uses to play Valorant. We've put together a list of his settings in case you want to try them out for yourself—we know we did!
Tarik Valorant Settings
While copying Tarik's Valorant Settings won't make you a pro overnight, it still helps save you time playing with the wrong settings that otherwise could hard your in-game performance.
Below, we'll be covering all the known Valorant settings that Tariks uses in pro gameplay and streaming.
Including his Valorant Keybind, Mouse/crosshair settings, and also his GENERAL video and GRAPHICs QUALITY settings.
Tarik Valorant Keybinds Settings
Here are Tarik's keybind settings:
Crouch: L-Ctrl
Equip Melee Weapon: 3
Equip Primary Weapon: 1
Equip Secondary Weapon: 2
Equip Spike: 4
Jump: Space Bar
Use & Equip 1st Ability: Q
Use & Equip 2nd Ability: E
Use & Equip 3rd Ability: C
Use & Equip Ultimate Ability: X
Use Object: F
Walk: L-Shift
Tarik Valorant Map Settings
These are the official Tarik Valorant map settings:
Fixed Orientation: Based On the Side
Keep Player-Centered: On
Minimap Size: 1,1
Minimap Vision Cones: On
Minimap Zoom: 0,797
Rotate: Rotate
Show Map Region Names: Always
Tarik Valorant Video And monitor Settings
Here are the video settings Tarik uses for Valorant:
Anisotropic Filtering: 4x
Anti-Aliasing: MSAA 4x
Aspect Ratio: 16:9
Aspect Ratio Method: Fill
Bloom: On
Cast Shadows: Disabled
Detail Quality: Low
Display Mode: Fullscreen
Distortion: Off
Experimental Sharpening: Default
Improve Clarity: Disabled
Material Quality: Low
Multithreaded Rendering: On
Resolution: 1680×1050
Texture Quality: Low
UI Quality: Low
VSync: Disabled
Vignette: Disabled
Tarik Valorant Mouse settings
Tarik's Valorant mouse settings are:
DPI: 800
Sensitivity: 0,471
eDPI: 376,8
Zoom Sensitivity: 1
Frequency: 1000 Hz
Windows Sensitivity: 6
Raw Input Buffer: On
Tarik Valorant Crosshair settings
Tarik's crosshair settings when playing Valorant are:
Center Dot: On
Center Dot Opacity: 1
Center Dot Thickness: 2
Color: White
Firing Error: Off
Inner Line Length: Default
Inner Line Offset: Default
Movement Error: Off
Outer Line Length: Default
Outer Line Offset: Default
Outer Line Opacity: Default
Outer Line Thickness: Default
Outline Opacity: 1
Outline Thickness: 1
Outlines: On
Show Inner Lines: Off
Show Outer Lines: Off
Tarik Gaming PC Setup & Specs
Here is Tarik's gaming & streaming PC setup:
Tarik's Valorant Gameplay
Below, is a youtube video showcasing Tarik's Valorant settings and his all-time best Valorant plays.
About Tarik:
We've compiled some of the most frequently asked online questions about Tarik gaming settings. Here are our answers:
| Tarik's Net Worth: | $2 Million |
| --- | --- |
| Full Name: | Tarik Celik |
| Age: | 27 years old |
| Birth date: | February 18, 1996 |
| Gender: | Male |
| Height: | 5 ft 11 in |
| Country of Origin: | United States of America |
| Most Played Games: | CS/GO & Valorant |
| Source of Wealth: | Professional Gamer/Streamer |
| Twitch Followers: | 2.2 million |
| YouTube Subscribers: | 615,000 |
| Last Updated: | October 2, 2022 |
Summary:
There you have it, Tarik's Valorant settings in full. Go ahead and try these, and don't forget to let us know if they have impacted your gaming performance in a good way.
We'll be updated this page regularly once new settings have been confirmed. So make sure to re-visit us sometime soon.
Also, if you like Valorant and you've got some spare time, then feel free to have a go at our Valorant quiz. We're sure you're going to love it.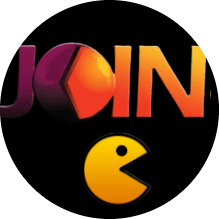 Latest posts by JoinGames Staff
(see all)