The friv games are synonymous with entertainment. They are free, very simple to approach and, although we can find all kinds of themes and ways to play, they have a common approach: they are designed for any audience. 
A bit like those puzzles whose box reads from 3 to 99 years. But the best thing is that you can play when, how and where you want. Although the variety is fun, that can be approached from browsers, from a PC or a mobile phone with internet access is a bonus. 
You will not need any installations or a subscription or registration is required: as soon as the game is finished loading in your device's browser, you can start playing from the touch screen or a keyboard using just a few keys. As simple as it sounds.
As we mentioned, the experiences usually take into account all audiences, which is why they are perfect for the smallest of the house. Although, as you will see, we have also chosen simple experiences to play but focused on more adult players. And even really challenging games.
Many of them have common places with the classics of a lifetime, which is an exceptional and free alternative, although many portals enable advertising during loading and some experiences require an additional extra: that we have Adobe Flash up to date. Although, in fairness, we will soon find an alternative based on the huge number of FRIV games at our disposal.
What's more, finding them is not a problem either. Portals like FRIV.com collect and offer many of the most prominent FRIV games, inviting you to play a new game every day or just be entertained for a while. Although, of course, not all games are equally interesting experiences. Which makes finding the best ones no easy task.
The 10 Best FRIV Games Presented By JoinGames
In JoinGames we have selected the FRIV games that we liked the most by tracking between various websites, and we have added two for tips.
More than a dozen free recommendations that we have compiled so that you always have them at hand and that are duly accompanied with their corresponding trailer or gameplay and that you can start playing right now.
Avengers Hydra Dash
We start with the Marvel Avengers: Avengers Hydra Dash is an action bet in which we must avoid dangers and eliminate enemies with Captain America, Iron Man, and the rest of the Most Powerful Heroes on Earth. And although the controls are simple, getting to the end and unlocking new characters will be a truly entertaining challenge.
Coco monkey
Coco Monkey is inspired by the SNES classics when it comes to combining puzzles and platforms: not only will we have to overcome adversity, but we will have to make use of the coconuts that we drag to create projectiles or platforms that help us solve each level.
Cut the Rope Experiments
Cut the Rope is a classic among the classics: we will have to cut the rope that holds a candy so that it is received by a funny animated character and, as far as possible, obtain collectible stars taking advantage of the physics and the different inventions that will appear on the screen with some skill.
Demon Castle
Demon Castle is not only a Metroidvania that you can play without paying a penny, it is a blatant tribute to the 8-bit Castlevanias. And although it does not visually match the NES titles, it is a real surprise when it comes to playability.
Real city driver
Not so realistic, but a lot of fun. The experience of free driving in a city and the madness of the platform come together in Real City Driver. Customize your car, put the camera to taste, and face impossible loops. Of course, you can also get lost in the city and put the resistance of the body to the test.
Fancy Pants Adventure World
Don't be fooled by its simple visuals: Fancy Pants Adventures is a blast. The secret lies in the level design and its successful gameplay, although its successful animations also help round out the whole.
Geometry Dash
When delving into Geometry Dash you will only need to press a button or the screen. Well, that and an extra bit of patience. After all, we are talking about one of the most demanding modern games in terms of reflexes and skill. Which does not mean that you end up captivated by its addictive formula.
Moto X3M
Moto X3M can be considered the combination of the formulas of the Trials saga in playability and the demands of the Super Meat Boy. Simple, but challenging. And, we will not deny it, sometimes collapsing can be a spectacle.
Vex 4
Do you know that visually simple and entertaining platformer that you can't stop playing? Vex 4 is the perfect example. A good handful of levels with the exact ratio of challenge, achievement, and madness await you.
No Duck's Sky
Although the title itself takes advantage of the Hello Games game, the truth is that No Duck's Sky is sustained by a curious formula: we will have to discover different planets and advance through them based on shots so that we will not only eliminate our enemies, but we will take advantage of the momentum to rise vertically when gravity is low.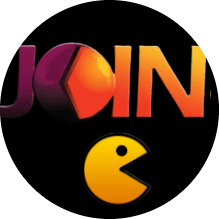 Latest posts by JoinGames Staff
(see all)