Looking for a Guilty Gear Strive tier list? Most of the fighters in Guilty Gear Strive are made to be viable, and the game frequently gets balancing updates and patches, making the meta ever-evolving. Released recently, Guilty Gear Strive maintains many of the aesthetic and sonic hallmarks of one of the genre's most beloved and reputable fighting franchises, which is one more reason why the player base fell head over heels for it.
In Guilty Gear Strive, aggressive play is the most rewarded mechanic, and the damage is the most impressive ever seen in a game in the franchise. In addition, short, deadly combos in fights play more with reaction than the traditional combo of past series chapters.
Furthermore, Picking the right fighter is more important than ever before, both on Casual and Pro levels, since that will determine how good or bad you do in the game.
The question of the best fighter in Guilty Gear Strive is a rather tricky one; that's why today we've put together a Guilty Gear Strive tier list for you to consider. So, follow along as we rank every character in Guilty Gear Strive, from the most OP to the humble ones.
On a side note, if you're looking to triple the fun while playing, you should check out our list of the best Guilty Gear Strive mods in 2022; we promise you won't be disappointed.
Guilty Gear Strive Tier List [October 2022]
Before we dive right into the nitty gritty of our Guilty Gear Strive tier list, note that just because we say a fighter is a must-have doesn't necessarily mean you can't perform better when playing your favorite main character.
However, most players ought to look at this tier list for a quick overview of who to play with and why.

Guilty Gear Strive SS Tier List 2022
All SS-level fighters are guaranteed to be the best in Guilty Gear Strive. You will overpower and dominate your opponents and ensure the most wins under your belt. Choose any character from this SS-level roster, and your opponents are sure to rage quit nine times out of ten.
| Guilty Gear Strive Character: | Role: |
| --- | --- |
| Ky Kiske | Balance |
| Ramlethal Valentine | Shooting |
| Potemkin | Power Throw |
| I-No | Rush |

Guilty Gear Strive S Tier List 2022
Although the characters on our GGS S-tier list lineup are nothing short of remarkable, they're still not the greatest. Although they outperform several S-level characters, they still lag in at least one aspect of the game.
| Guilty Gear Strive Character: | Role: |
| --- | --- |
| May | Balance |
| Giovanna | Rush |

Guilty Gear Strive A Tier List 2022
Most of the champions on our tier A list are a bit of a letdown. While it is true that some of them are exceptionally strong in a couple of GGS matchups, the lack of success is something you will start to experience; you'll also begin to notice the performance shift or inefficiency when you use them in some matchups for which they're not well suited.
| Guilty Gear Strive Character: | Role: |
| --- | --- |
| Sol Badguy | Balance |
| Anji Mito | Balance |
| Zato-1 | Technical |

Guilty Gear Strive B Tier List 2022
While the top-ranked Guilty Gear Strive players will always stick to the first two highest tiers when it comes to picking their fighter, the average player like you and I might consider trying some of these GGS tier B listings, While they are furthest from being the strongest, they are still delightful to play, and new players should give them a try as they are easy to get the hang of.
| Guilty Gear Strive Character: | Role: |
| --- | --- |
| Faust | Unique |
| Nagoriyuki | One Shot |
| Leo Whitefang | Balance |
| Millia Rage | High Speed |

Guilty Gear Strive C Tier List 2022
Unless you are playing GGS for a fun game, steer clear of these picks, as they are not the easiest to master and unfortunately not the strongest either, to put them in a bizarre situation; however, hopefully, with new updates and patches, a few of them will be getting some buffs.
| Guilty Gear Strive Character: | Role: |
| --- | --- |
| Axl Low | Long Range |
| Chipp Zanuff | High Speed |
That's everything you need to know about Guilty Gear Strive Characters, time to hop on a game and try them out for yourself.
Also, should you disagree with our choices or think we missed something, please feel free to leave me a comment below. Also, before you go just yet, why not subscribe to our Newsletter & notifications to keep up with our weekly giveaways and freebies.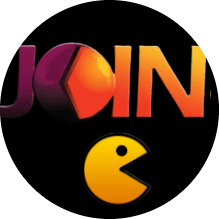 Latest posts by JoinGames Staff
(see all)