So you want to know about the best Ace Combat 7 mods? If you are into air combat simulation games, then Ace Combat 7: Skies Unknown is the game to play, with its fantastic arcade-style flying, high-quality terrains and the most amazing content that makes this game very replayable.
And don't forget the stunning aerial combat that will get your adrenaline flowing each time you try to set up missiles or evade pursuers.
Another great thing about this game is that it has a great modding community behind it, making sure the game never runs out of fun and exciting content. This has led to the game having over a thousand mods, ranging from air crafts models and textures to visuals and graphics enhancements and plenty more.
However, choosing the best ones for you can be time-consuming and a challenging task. That's why today on JoinGames, we've taken it upon ourselves to do all the heavy lifting and we have compiled this list of the best Ace Combat 7 mods out there.
These are the best Ace Combat 7 mods:
AC7 Skin Unlocker
DarkStar – Top Gun Maverick / Mach 10
Skies Rebalanced v1.2E
TLS PLSL EML Reticle mod
Coloured Contrails Effects Mod
All Part In Campaign Mode
Girls' Frontline AK-12 Su-57
Shishito Botan Su-57
YF-23 Black Widow -Wizard-
F-15J -Knight of Owner-
AC7 Skin Unlocker
The first mod on our list is the Skin Unlocker, this mod is a must-have for anyone who doesn't want to go through the long tasks and missions of multiplayer to obtain your favorite aircraft skins.
Essentially, it removes the unlocking requirements for all the locked skins which makes acquiring them so much easier. This comes in handy for those who don't wish to play multiplayer or those who want to replay the game or those who may have suffered from losing their save files.
DarkStar – Top Gun Maverick
Next, we have a wonderful Ace Combat 7 aircraft mod, the DarkStar – Top Gun Maverick, which as you might have guessed is the actual DarkStar hypersonic experimental jet from the Top Gun: Maverick movie.
The aircraft comes with US Navy markings, a Skunk Works tailpiece, and the mysterious tail number "101795".
You can even go a step further and get the Darkstar Mach 10 mod, which allows the Darkstar to reach Mach 10. This will give you an imaginable adrenaline rush, flying is a super jet that can reach Mach 10 in seconds.
Skies Rebalanced v1.2E
Ace Combat 7 comes with a fleet of some of the world's super jets and aircraft, however, some of them are not portrayed as well as their real-life counterparts.
Skies Rebalanced v1.2E is a mod that aims to rebalance and adjust the stats of aircraft and weapons in AC7. Now most of the planes have become a bit OP and more challenging to fly, so you should be careful if or when you bring them into Multiplayer mode.
You can check the official page of the mod to see the list of all planes affected by this mod.
TLS PLSL EML Reticle mod
If you think the vanilla in-game TLS, PLSL, and EML are a bit boring and don't match the super-fast air chases, then you should get the TLS PLSL EML Reticle mod, it's a must-have Ace Combat 7 UI mod.
This mod will replace the plain standard TLS, PLSL, and EML reticle with more visually interesting and functional new designs to enhance your pew pews and quick scoping.
Coloured Contrails Effects
Are you fed up with the basic and boring Contrails? then Coloured Contrails Effects is the mod for you. It is yet another AC7 visuals and graphics mod that mainly focuses on the Contrails giving them a different and more vibrant approach.
This mod essentially alters the colors of all aircraft contrails in the game. it comes with a package containing multiple color schemes that you can choose from.
However, only one color can be applied at a time, also the mod affects contrails for all aircraft including players, allies, enemies, and multiplayer.
F-15J -Knight of Owner-
Last but not least we have the F-15J -Knight Of Owner- which is by far one of our favorite Ace Combat skin mods. This mod takes the F-15J and gives it a skin based on the one that was used by Berserker in Fate/Zero anime series.
This wraps our list of the best Ace Combat 7 mods, which we think are a must-have for any Ace Combat fan, as they will make this already great game even greater, and let you enjoy even more fast-paced, adrenaline-driven aerial combat.
Don't forget to bookmark this page and swing by from time to time so you don't miss any upcoming mods.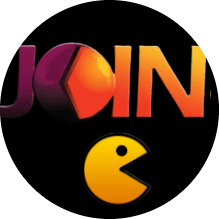 Latest posts by JoinGames Staff
(see all)