What makes the best Minecraft mods? Well, that used to be an easy question to answer. However, now that the 1.19 Minecraft Wild update is here, it takes more than just being popular and bug-free to be considered a worthy mod.
The best mods for Minecraft should be timeless, creative, and make it easier for you to Build and Explore.
A list-worthy mod must be of great use to all players, from Minecrafters who've been playing the game for ages and need a change from the old-fashioned gameplay.
Or if you're a newcomer and find it hard to keep up with this mobs-populated blocky world and need a bit of a lift.
Since its release in 2011, Minecraft has had a large, devoted modding community behind it.
This means that the finest mods are continuously being released, supported, and kept up to date. By all means, this is a massive and praiseworthy feat.
However, with so many mods out there, finding the best ones for you might prove to be a daunting task.
Today, we at JoinGames have put together a lengthy and in-depth list of the best Minecraft mods that we know are essential to making your game feel way better than just the initial experience.
We also made sure that each mod listed here is future-proof, meaning it should still be rocking even with future game updates.
Before we dive right into our mods list, please remember to read each mod's description within its download page. Should there be any special requirements or setup instructions, then these will be outlined there.
One last thing to keep in mind, w won't be covering any mainstream mods today, the likes of Optifine, Fastcraft, Mouse Tweaks, or Storage Drawers, as those have been listed in about every Minecraft mods list on the internet.
Instead, we'll opt-in for some of the newer yet cooler mods; we hope you'll enjoy using them as much as we did putting them together in one easy-to-access list.
Here Are The Best Minecraft Mods:
Serene Seasons
VoxelMap
WAILA and Hwyla
thermal expansion
Tinkers Construct
computercraft
Biomes O' Plenty
The Twilight Forest
Carpenter's Blocks
Just Enough Items
Forestry
Lycanites Mobs
MrCrayfish's Vehicle Mod
Mod IndustrialCraft 2
Pam's HarvestCraft 2
Serene Seasons
At last, a complete and interactive seasonal transition accompanied all its associated effects. There are beautiful falls, frosty winters, lovely blossoming springs, and sizzling summers.
Farming and survival have now gotten a whole lot tougher and more challenging, which can be a good change, especially for veteran players.
The Serene Seasons is one of our favorite Minecraft environment mods; it is fully compatible with both the Vanilla biomes and Biomes O' Plenty, and it works hand in hand with various other biome mods, adjusting their grass and foliage colors according to the current season.
VoxelMap
Next on our list is one of the most endorsed and downloaded Minecraft map mods to date. VoxelMap introduces a nifty mini-map that will help you navigate, tag, teleport, and keep a close eye on what's going on with other players as well as mobs.
There is an option to adjust the depth levels of an area. The map also supports a variety of mods and resource packs. You can change up and down all settings, as well as permissions.
WAILA and Hwyla
Veteran Minecraft players and those who just had their first game yesterday have one thing in common. As players, we tend to forget things, names, and locations, especially when they look blocky and pixelated.
WAILA (stands for What Am I Looking At) is one of our favorite Minecraft quality of life mods.
Now having a short memory is no more an obstacle when playing Minecraft; the way this mfunctionons is pretty straightforward yet very handy; whenever you hover the cursor over an object, a block, or a mob, both its name and features will be displayed at the top of the screen.
thermal expansion
It's about time a Minecraft industrial and technology mod pops up on this list; after all, we live in the Metaverse era.
The thermal expansion introduces a vast array of minable resources that can be extracted and produced by various machines.
For instance, the new ores to be mined range from copper, tin, silver, lead, nickel, platinum, and mithril. Each ore can be used to create not only ingots but also alloys. This, in turn, leads to an even more significant number of weapons and armor in your Minecraft world.
Tinkers Construct
Our Minecraft Modern Mods collection isn't finished just yet; Tinkers Construct is a gameplay mod that is both clever and entertaining; it will entirely alter the game's mechanics in terms of creating tools, ingots, and weapons.
You can now assemble the perfect set with yown custom features, subject only to the materials from which the item is made.
It is up to you to learn how to smelt and build a complete furnace from the ground up. Tinkers Construct can also be used in other Modpacks, adding even more variety to the gameplay.
Biomes O'Plenty
From the same authors of the Serene Seasons mod, Biomes O'Plenty is one of Minecraft's must-have mods and was made as a way to help those who can't get enough from the original Minecraft biomes and crave some more.
Biomes O'Plenty mod introduces more than 50 new biomes to Minecraft, including the alpine mountains, for example, and even a Radioactive Wasteland and many other incredible biomes.
New items, including tools, armor, food, and blocks of new biomes, are also bundled into this essential mod. As an aside, this mod is also compatible with the LotsOMobs Modpack, as long as you have it correctly installed.
Corail Tombstone
Minecraft is one of those games where dying sucks, like for real. Aside from losing your in-game progress, You'll also have all your items wind up being scattered all over the surrounding area, which is just the final nail in our blocky coffin.
And this is where Corail Tombstone comes in handy; think of it as a utility mod helping you keep your inventory when you die in Minecraft.
Once you've kicked the bucket, a 1×1 tombstone will spawn at the same spot where you died, with the saul purpose of preventing your items from going missing or lost forever.
This concludes our list of the best Minecraft mods. We would highly suggest you check them out and at least give a few of them a try for your next playthrough.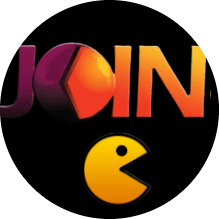 Latest posts by JoinGames Staff
(see all)