So, you are on the hunt for the best Street Fighter V mods! SFV had a bit of a bumpy release, but that's no longer the case, the game has come a long way. With its fantastic gameplay, improved visuals, diverse characters, and well-crafted fighting mechanics, Street Fighter V is a solid 8/10; whether you're new to this fighting and action franchise or a returning player, SFV is definitely a must-pick-and-play game.
The game actually manages to appeal to both those looking for single-player combat thrills and those who just want to grind online, all of whom will undoubtedly be delighted to play Street Fighter V.
While many feel that the game is progressing well, and is responsive to the fan-base requests, some players are still disappointed by the repetitiveness of the stages and fighters.
However, thanks to its restless, passionate, and large modding community, Street Fighter V has an endless amount of mods that are full of surprises and will keep you hooked for a long time.
That's why today on JoinGames, we'll be taking you on a journey to discover the best Street Fighter V mods that exist so far.
Here are the best Street Fighter V mods:
MysteriousMod

SSJ4 Ryu Swap
Thanos
Vanilla Main Menu
No Mirror Mod
Ryu Aquamarine VFX Mod
No VFX at Win Pose Result
Glasses for Guile C2
Cammy – Lara Croft
MysteriousMod
The first mod on our list is called MysteriousMod, this is a very helpful tool that not only brings in a bunch of bug fixes and tweaks to rebalance the game's characters but also opens up new ways for players to create combo moves.
As a result, it broadens the combat and combo abilities beyond what is currently possible in the game.
SSJ4 Ryu Swap
As you might have guessed from the mod's name, SSJ4 Ryu Swap portrays a very appealing version of Ryu morphed into Dragon Ball GT's Goku Super Saiyan 4 form.
Basically, the mod ports the visual look and style of Goku in his SSJ4 form and implements it to Ryu as a playable character. Unfortunately, there is no tail, but that shouldn't really lessen the fun of playing as the legendary Goku.
Vanilla Main Menu
Many players were expecting to see the old Vanilla menu make its return to SFV, however, it did not. But thanks to the Vanilla Main Menu, made by Baniway, players can now enjoy a simpler and more straightforward menu.
Not only that, but it also comes with an adaptive background for the menu that automatically changes throughout the day, as well as a sound pack for your BGMs and sound transitions while picking your character.
No Mirror Mod
This is one of the best Street Fighter UI mods out there, as the name suggests, No mirror mod makes the character stances non-reflective, somewhat similar to what you see in other 3D fighter games other than Street Fighter.
This means that while in a fighting stance, you'll be able to see your character's fronts while you're on the left side, and vice versa, while you're on the right you'll be able to see their backs, this gives combat scene and fighting, in general, a new and unique perspective.
No VFX at Win Pose Result
If you are annoyed by the post-win screen animation that characters make, then you should probably get this mod. No VFX at Win Pose Result is a mod that removes the VFX at the win screen, considering how unnecessary they are and the amount of clutter they cause, getting rid of them makes your matches transition much smoother.
Glasses for Guile C2
Glasses for Guile C2 is a very simple mod with a single purpose, to make Gill look more like his prior self by simply giving him his aviator glasses back, which were imported from his default costume to his SFV story costume (C2).
Cammy – Lara Croft
Last but not least, we have the Lara Croft skin over Cammy, made by Tommy Mac, this mod swaps the default Cammy outfit for the famous one from Lara Croft of the Tomb Raider franchise, all while maintaining the animation and texture style of the original model. This makes it one of the coolest Street Fight V skin mods to have.
And there you have it, the best Street Fighter V mods that not only gonna spice up your gameplay but also give it a fresh and new feeling by implementing new and unique characters and tweaks.
For best results, use SFV Pak Mod Manager or Fluffy Mod Manager to install these mods. Don't forget to bookmark this page and swing by from time to time so you don't miss any upcoming mods.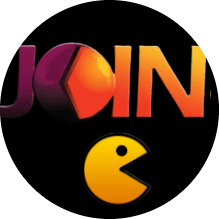 Latest posts by JoinGames Staff
(see all)