Are you looking for the best Boneworks mods? then this article is made for you. We'll be sharing with you some of the most popular mods that have helped us make our VR shooter gameplay a little more interesting. Released by Stress Level Zero studio back in December 2019, Boneworks have taken the VR gaming community by storm, and for a pretty good reason.
With its truly impressive engine that excels in both physical awareness and realistic design, Boneworks quickly caught the attention of the modding community, leading to the game having a huge library of mods for anything you could possibly imagine.
That's why today on JoinGames, we've decided to do the legwork for you guys and list down what we humbly think are the best Boneworks mods out there right now.
Here are the best Boneworks mods:
100 Percent M-H Save File
Zombie Retexture
Squad Sounds
Project 4 Protagonist
Custom Maps
Spiderman Mod
LIGHTSABER
Boneworks MultiPlayer
Interrogation Room
BW Chaos
100 PERCENT M-H SAVE FILE
The first mod on our list is called 100 Percent M-H Save File, it is basically a save file containing virtually all sandbox items, practically all weaponry, all melee weapons, every NPC, every fantasy weapon, and even each wave or arena completed on each level.
However, achievements are not tied to this file. The file is quite easy to install and run. In case you had some difficulty with it, you can always refer to the installation video tutorial made by the creator of the mod.
ZOMBIE RETEXTURE
Boneworks is a formidable game that promises a very realistic and immersive VR experience, but when it comes to how the zombies are portrayed, it doesn't live up to expectations.
Luckily, we have the Zombie Retexture mod, which is designed to give the in-game zombies a more appropriate feel and retextures, making them look like real zombies as much as possible.
SQUAD SOUNDS
If you are not a fan of the in-game guns and weapons sounds, then you should definitely consider installing the Squad Sounds mod. Made by CrypTicDeadman, this mod is a much-welcomed overhaul to the firearms sounds system in Boneworks.
Squad Sounds basically replace all the default weaponry sounds with sounds from a game called Squad. Each weapon's sound has been significantly improved, vetted, and put into the game one at a time to make sure it fits the VR game experience perfectly.
CUSTOM MAPS
As you probably guessed from the name, Custom Maps is a mod that is useful for anyone who wants to create or load their own custom map into Boneworks. Also comes with so many extra features and tweaks for the game.
Made by Maranara, Custom Maps is a user-friendly maps loader that allows you to install and use user-made maps in the game. Just open BoneMenu, select the Custom Maps category, choose any map you have installed, and you're ready to go.
BONEWORKS MULTIPLAYER
Another interesting mod on our list is the Boneworks Multiplayer Mod, otherwise known as Entanglement. Which is an alternative multiplayer mod for boneworks, made with performance and scalability in mind and so much passion! The mod comes packed with many features and gameplay functionalities. Entanglement uses discord networking in order to set up the multiplayer function.
It is fully compatible with both Steam and Oculus clients, allowing you to have cross-platform multiplayer. It's pretty simple to install, all you have to do is copy the .dll file into the Boneworks Mods folder, or you can install it via the r2modman mod manager if you're already running it.
INTERROGATION ROOM
Interrogation Room is exactly what the name says. This is a custom map for Boneworks, that is made to mimic an Interrogation Room to interrogate Ford.
This could be your dark playroom, a creepy basement with a single chair. With sound-proofed walls to muffle the screams and stop any distracting noise from getting into the room.
BW CHAOS
BW Chaos is a mod that will push this already chaotic VR to its breaking limits, allowing you to experience various unusual occurrences. When activated, it will perform a variety of actions, from launching you into the air to altering the appearance of a number of in-game objects and making the game appear misty.
It also includes a simple configuration tool, with which you can do everything from changing how often an effect should start to switch on and off individual effects and tweaking all sorts of settings separately for each effect.
This concludes our list of the best Boneworks mods. We hope you get a chance to browse through some of them and decide to pick any of them for your next playthrough.
Before you go, we invite you to subscribe to our newsletter and notifications to stay up to date with our latest freebies and giveaways. Also, why not bookmark this page, and drop by from time to time so you don't miss out on any new mods.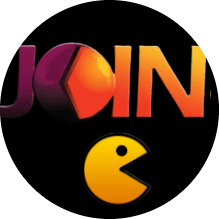 Latest posts by JoinGames Staff
(see all)