On the hunt for the best Darkwood mods? You're at the right place! This survival-horror game is not made for the faint-hearted, Darkwood's plot is twisted and full of quirky characters and some very disturbing moments. Its tough gameplay will probably scare off quite a few people. Still, those who stick around will be treated to a worthwhile survival-horror game.
With its incredible art design that is as genuine as it is terrifying, the refined surviving skills that are easy to learn, and its creepy atmosphere, Darkwood is without a doubt the perfect game to play if you're into horror games.
Darkwood is mod-friendly, meaning players can play it with mods, which gives the game infinite possibilities and brings forth a whole new set of scenarios.
That's why today on JoinGames, we've decided to create this compact list of the best Darkwood mods that we could dig up.
Here are the best Darkwood mods:
Item stacks 999
Darkwood Guns
Holdout
Darkwood Hardmode
360 Degrees Perspective
Hide Hud-UI Mod
BONK
The Mighty Spoon
Item stacks 999
Item stacks 999 is a cool Darkwood Quality of Life mod that will intensely help up your survival chances. As you might guess from the name, this mod increases the majority of item stacks to 999, including some items that couldn't be stacked before.
It also enables the reloading of flashlights with rags (1 rag for a complete condition) and lanterns with gasoline (1 canister can be used for a complete condition).
Keep in mind that only 1/5 of the gasoline canister is needed to make a new lantern, so recharging should only be used in emergencies because it will consume the full canister.
Darkwood Guns
Darkwood is a game that tests you both physically and mentally, so to thrive you'll need to be fully prepared for whatever might come your way.
Darkwood Guns is a mod that will be of great help to you, as it makes all the hidden weapons in this game craftable right from the workbench.
Weapons that are made craftable include homemade flamethrower, military flamethrower which uses gasoline as ammo, Pellet pistol, rifle, and ammo, as well as a full auto shotgun and an assault rifle.
all these guns will be available for you, and you can craft them from the safety and warmth of your cabin. Another perk of this mod is that's highly compatible with the previously mentioned "Item stack 999" mod and other mods as well.
Holdout
Holdout is by far one the best mods to have for Darkwood, as it comes packed with so many features and perks. By using this mod you'll be able to fortify your hideout house in the swamp biome and make it safer.
Also, this mod adds new types of barricades mechanics for doors and windows and enables you to perform trades and interactions from the safety of your swamp hideout.
Darkwood Hardmode
This mod is made for all Darkood's fanatics out there, If you want your game to be harder and scarier, then this mod is for you.
Hardmode raises the difficulty of the Darkwood game experience. It is a revamp of the existing game. It doesn't introduce any new content or characters, but it inhabits biomes with various enemies that weren't there before.
Another way this mod makes the game more difficult is by increasing the health, stamina, and damage of all enemies and monsters. As well as balancing all the types of weapons including firearms, melee, and some unused items.
Finally, it makes crafting much more difficult by increasing the workbench requirements for crafting and the materials needed for item recipes.
And there you have it, the best Darkwood mods that will help you not only survive this epic horror game but thrive in it.
Don't forget to bookmark this page and swing by from time to time so you don't miss any upcoming mods.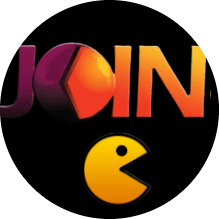 Latest posts by JoinGames Staff
(see all)