The best Kenshi mods must breathe new life into the game in a new and fun way, whether by improving existing features, better armor, cooler weapons, graphics overhaul, or by completely changing the gameplay and introducing new twists.
With literally thousands of mods on Kenshi's Steam Workshop alone, the Kenshi modding community has achieved a major breakthrough in terms of user-generated content. While this impressive milestone is a godsend for some players, it also creates a sense of confusion for others and leaves a bamboozling question to answer, which of these mods is the right one to choose?
Picking them out isn't easy, so today at Joingames we've done the heavy lifting for you and have curated a selection of the best Kenshi mods out there as a way to fill a variety of roles, whether you're looking to add new features, change the gaming experience, or just get rid of a few bugs and glitches. So without further ado, here are what we humbly believe are the most important and must-have mods for Kenshi.
Here are the best Kenshi mods:
256 Recruitment and Squad
Recruitable Prisoners
Reactive World
Enhanced Shopping Economy
Martial Village
Moar Unique Dialog
Interesting Recruits
Shops have more items Plus
Weight Bench-Strength Training
Dark UI
Compressed Textures Project
Nice Map – Variations
Animation Overhaul Mod
Interior [and Exterior] Design
256 Recruitment and Squad
We kick off our Kenshi mods list with no other than the most essential gameplay mod out there, 256 Recruitment and Squad is a mod meant to increase the number of units in a squad. The amount of units is up from 30 at any given time to 256, squad members from 20 at any given time to 50, and squads from 10 up to 20 altogether.
Although the concept behind this mod is fun by itself, it is not recommended to overdo the number of units as the frame rate drops, although you can mess around with the settings and figure out yourself what is right for you.
Recruitable Prisoners
One of the most popular and much-loved mods amongst players. You can now recruit unarmed prisoners to join your squad. Although this is not as easy as it may seem since each of the characters has their own unique dialogues and requirements before joining.
Reactive World
Another Kenshi gameplay mod, only this one is a bit on the evil side and you'll know why in a second. Reactive World brings more violence and bloodshed to the game. This custom mod will trigger conflicts between factions and internal feuds within the factions themselves. The cannibals will take over more territory and end up splintering into 17 smaller and forever rival tribes, while the dust bandits will keep taking possession of ruins and outposts.
Enhanced Shopping Economy
Enhanced Shopping Economy will introduce to the game livelier and well-balanced shops, crowded taverns, and an upgraded range of sellers. If you have ever wanted to see a more balanced and well-developed economy in the game, then don't hesitate to check this mod out!
Martial Village
An entirely new, large village with resident monks who are willing to train the traveler in martial arts has been built by the author of this mod. It adds unique NPCs, new clothes, weapons and armor, pieces of furniture, and most interestingly, some new brand quests.
Moar Unique Dialog
One of the challenges with the game is how the numerous recruits in the game are all too similar to one another, there's no deep lore or twist behind the core of another recruit. However, thanks to the Moar Unique Dialog mod, new unique dialogues for every recruit are incorporated into the game, bringing even more depth and variety to Kenshi's gameplay.
Interesting Recruits
Interesting Recruits is one of our favorite mods on this list, it allows you to recruit many unusual recruits. All companions are equipped with their own individual mix of dialogue and reactions to events. to name but a few new recruits for your squad, there are gonna be thieves, samurai, slaves, veterans, all the way up to scientists, and way much more options to pick from.
Shops have more items Plus
The average Kenshi player is fed up with the never-ending dearth of items in shops. Thankfully, Shops have more items Plus mod will make up for it by adding a greater variety and quantity of items to numerous shops. In addition, the inventory of vendors will change much more often, and the pockets of merchants will now always be full of gold to buy up various junk from the player.
Weight Bench-Strength Training
It's 2022 already, training in heavy armor or with a backpack filled with rocks is simply a thing of the past. Now, Kenshi recruits will be exercising using dumbbells and benches. After unlocking the dummies, the interior tab will open up new items with which recruits can pump up their strength to the max.
Dark UI
Dark UI is the first Kenshi UI mod and surely not the last, This is a handy interface mod for those who prefer dark themes or go easy on their eyes while gaming at night. We guarantee that navigating through the game's menu will become much easier with this mod.
Compressed Textures Project
This UI mod pack features compressed textures designed to replace the original in-game textures. Such changes will shorten loading time, minimize freezes and conserve video memory, thus improving the overall performance. A superb choice for players who are looking for a stable frame rate on moderately low-end PC hardware.
Even an open-world game like Kenshi can get boring after a couple of dozen hours, so we hope you'll have a chance to browse through our Kneshi mods and pick some up for your next playthrough.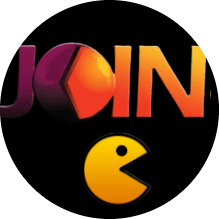 Latest posts by JoinGames Staff
(see all)