Finding the best Farming Simulator 19 mods in 2022 is no easy task! The Farming Simulator franchise is on a non-stop evolution cycle. With several hundred hours invested in this game, We can comfortably say that this is the most interesting instalment of all existing farmer simulators, of course, it has its flaws but it also comes with so many improved aspects and new advantages that will give every fan of the simple what they looking for.
With so many different and extraordinary flavours – all in one farming simulator game, where you'll discover endless amounts of high-quality vehicles, animals and crops. Farming Simulator 19 allows you to experience all the highs and lows of rural life, which can be both very exciting and addictive.
Similar to its predecessors, Farming Simulator 19 has a massive and active modding community behind it, making sure the game never feels boring or lacking in any way.
This had led to FS19 having thousands of mods from victual, fields, equipment and maps making sure every player finds something suitable for their vision and play style.
That's why today on JoinGames, we've compiled a list of what we believe are the best Farming Simulator 19 mods so far!
These are the best Farming Simulator 19 mods:
Seasons 19
Courseplay
GPS
Follow Me
Enhanced Vehicles
Course Play
John Deere R4045
Place Objects Anywhere
QuickCamera
Additional Field Info
Seasons 19
Seasons 19 is a must-have Farming Simulator 19 weather mod, it will make your gameplay look more realistic and diverse simply by introducing Winter, Summer, Spring, and Fall to the game. By doing so, it lets the climate and temperatures of the various seasons play a more significant part in how well your farming goes, exactly similar to how things work in real life.
One thing that sets this mod apart is that the changing seasons affect almost every element of gameplay, from weather impacts to vehicle servicing and animal and crop care.
Additionally, your game's visuals will interact with the rotation of the seasons, meaning that each season brings its special colours and weather attributes and generally adds more immersion to both aesthetics and gameplay.
Courseplay
By using Courseplay you'll be able to set a course recorder for your Farming Simulator tasks. Mainly routes and courses, for example, you can set a route manually, say by driving from point A to point B. Or you can even let Courseplay generate a route for you.
When a route is recorded either by you or by Courseplay, you can then recruit AI workers to make the same route. Over and over again, without having to be involved, this not only saves you time and effort but also makes your farming simulator more organized.
Courseplay can also automate virtually any activity you can think of in FS 19, it is packed with configurable options and tweaks that are sure to make your life at the farm much easier and in a more modern way.
GPS mod
GPS mod facilitates the purchase of a GPS when you are shopping for a new vehicle. Using GPS, you will be able to quickly and accurately determine your destination, as well as setting custom tracks.
Similar to Courseplay, once you set a course from A to B, your tractor will automatically take the same route the next time you use it.
Follow Me
Farming is not a one-man job, but with the Follow Me mod, it can be managed. This mod allows you to set up a group of vehicles that will follow you around while you perform your farming tasks.
It's really useful when you need to change vehicles, for example during harvest time or when you want to accelerate field work and save time.
You can set multiple options for how the following vehicles work, such as how far they stay and what tasks they have to do.
Enhanced Vehicle
If you want to have better control over your machines, then you should purchase the Enhanced Vehicle mod. This mod improves all vehicles equipped with an engine, as well as gives them differential locks and driving modes that work on all four-wheel drives, rear and front-wheel drives.
In addition, this mod introduces an enhanced version of the HUD that includes more detailed damage information, fuel tank level, fuel consumption, engine speed and temperature, and a weight/total weight display.
John Deere 9RT Series
The John Deere Series 9RT tractors are one the most known and loved tractors in the game, made by Custom Modding, with their 5 engine configurations, 3 exhaust pipes, and 2 back weight options among other customizable features to choose from, The John Deere 9RT Series are a must-have for every serious farmer.
This concludes our list of the best Farming Simulator 19 mods, we highly recommend you check them out and implement them in your next playthrough.
The Farming Simulator 19 modding scene is booming, with new mods appearing every day, so don't forget to bookmark this page and swing by from time to time so you don't miss any upcoming mods.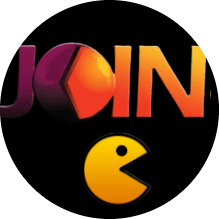 Latest posts by JoinGames Staff
(see all)