What are the best Friday Night Funkin mods? Friday Night Funkin is an impressive rhythm-based flash game that only has been around for nearly 2 years. Yet it has managed to attract a massive fan base and become a must-play music adventure game.
The narrative of the game is quite simple, you play as the boyfriend which is the main playable character, and your mission is to impress this very attractive girl who is the girlfriend in the story.
To do so you will need to duel different characters, including her evil ex-rock star father, in songs and rap battles.
Due to its unmatched popularity, a lot of modders took interest in FNF, being an open-source game, meant it was easy to fiddle with which has led to the game having literally thousands of mods, ranging from skins, new songs, to beautiful UI's and stages.
However, with the crazy amount of mods out there, finding the best ones for you can be just too much work to do. That's why today on JoinGames, we went ahead and did all the heavy lifting on your behalf and came up with what we believe are the best Friday Night Funkin mods that exist so far.
Here are the Friday Night Funkin mods:
FNF: The Basement Show
Ex-GF Over Mom
Reanimated Boyfriend
Playable Noob Mod
Friday Night Rush – Sonic Rush Mod
StepMania Noteskin
Icons Redrawn
FNF B3 REMIXED
FNF – Psych Engine
Playable GF V2
The Full-Ass Tricky Mod
FNF: The Basement Show
FNF: The Basement Show is a wicked FNF story mod that got a lot of attention. The plot of this mod is based on Tom and Jerry's Creepypasta, in which you and your girlfriend are thinking of buying a house, and then you encounter Jerry the mouse.
So he offers you to buy his house, but while you are walking through the house you notice a creepy basement, after which, you and your girlfriend decide to walk in, then you are faced with a terrifying body–it's Tom.
So after finding the truth about Jerry and how he hid Tom's murder, now you must wage a rap battle to confront him and bring him to justice.
Ex-GF Over Mom
Ex-GF Over Mom is a must-have Friday Night Funkin skin mod. In his constant attempts to prevent you from dating his daughter, Daddy Dearest hires yet another ex-girlfriend to hit on you. Your ex Ayana from school returns to win your heart once more.
She is still not over your break-up and she is hell-bent on separating you so she can have you all to herself again!
Now you have no choice but to engage Ayana in a mixed dance and singing battle to show her you are over her and prove your loyalty to your girlfriend.
Reanimated Boyfriend
2 years of fighting and dueling against all types and shapes of opponents have made the Boyfriend a bit dusty. Reanimated Boyfriend is a mod that will re-animate most of the Boyfriend's moves and animations
As well as transforms some of his colors to make him look fresher and more polished! It's the same cool Boyfriend, but with more expressive postures and improved textures and colors.
Playable Noob
This is a Friday Night Funkin' Playable Noob Mod, based on the Noob avatar of Roblox. This brings Noob from Roblox and makes him a playable opponent character.
If you've played Roblox before, then you know where this is going, Playable Noob comes and tries to steal your girl! It's your duty to defend your girl's honor and challenge him in a beat-boxing musical battle to send him back where he came from.
Friday Night Rush – Sonic Rush Mod
Sonic Rush meets FNF, now you can take on Sonic the Hedgehog in Leaf Storm for a funky rap battle! This is a well-crafted FNF New Songs + Skins mod. It's a quality mod in every way, the little visual effects are so neat and the song transition is one of the coolest ever made, it definitely has that Sonic Rush vibes to it!
This mod also contains an Opponent Mode, where you can swap roles and play as Sonic instead of Boyfriend! This allows you to switch roles and try being the bad guy for a change and see how well you'll do.
StepMania Noteskin
If you are looking for some good Note Skin mods, then you should definitely try the StepMania Noteskin, it is a complete overhaul to the FNF arrows texture, with careful attention to how the notes should function in-game, based on frame-by-frame analysis, with a prime focus on the vertical positions of incoming notes, which are difficult to place accurately.
Icons Redrawn
This mod redraws the icons of Friday Night Funkin' giving them a much-needed stylish revamp and less boring structure, the improvements are quite simple but they make a big impact. Basically, Icon Redwarn applies light and darker color schemes to the icons and includes small touch-ups such as eye shadows and blushes.
Playable GF V2
Girlfriend takes the spotlight with her new looks and attractive new figure! This is a brand new FNF character mod that features a remastered version of the first playable GF!
Playable GF V2 introduces so many aesthetic and cosmetic enhancements that were been made to this new character model, ensuring that Girlfriend has far better and more dynamic animations and smoother poses.
VS. Virus R
Vs Virus R is a Friday Night Funkin character mod in which you, as Boyfriend, must engage in a rap battle against a computer virus named Virus R.
In the story of FNF Virus R Mod, the Girlfriend and Boyfriend are mysteriously sucked into a deserted TV while they were on a date, in this strange place they encounter a character, a computer virus named Virus R,
The mod features a bundle of six great songs that you'll need to go through in order to get you and your girlfriend out of this spooky place.
There you have it, the best Friday Night Funkin mods. This is only a tiny sample of what's available. We will update this list as much as possible, in the meantime please try them out and let us know what you think.
Don't hesitate to bookmark this page and visit it from time to time so you don't have to miss any new mods.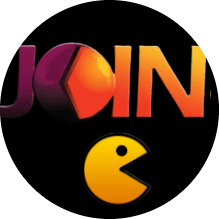 Latest posts by JoinGames Staff
(see all)