What are the best GTA 5 mods? It is not an easy question to answer in 2022. Besides being a ridiculously entertaining video game, with a magnificent open-world design. Grand Theft Auto V is also one of the most impressive titles that define this gaming era.
It is a perfect refinement of everything the franchise has done over the last decade. It delivers a tremendous expansion, packed with quality content, playable variety, and a sense of humor we have grown to appreciate.
Second, only to The Elder Scrolls 5: Skyrim, GTA 5 has the most active modding community ever to exist. The game is loaded with countless sorts of mods, ranging from vehicles, weapons, maps, character mods, and plenty more.
Thus, players are bound to find something that suits their taste and fits their playstyle while experiencing a once-in-a-lifetime immersive RPG fantasy playing this wonderful game.
As we mentioned, the game has an endless vault of mods and with so many out there, it might seem almost impossible to find the best ones for you. That's why today on JoinGames, we've decided to do all the heavy lifting on your behalf and scour the internet to find what we humbly think is the best GTA 5 mods list out there.
These are the best GTA 5 mods:
Home Invasion 2.0
Real Life Mod 1.0.2.0
Open All Interiors
PoliceLifeS 
Simple Zombies
Realistic Guns Sounds
Ripplers Realism
Ultimate Battlefield Weapons Pack
The Pinnacle of V — World Enhancement Project
Singleplayer Snow
Vanilla Works Extended Pack
Gta5KoRn Car Pack
Satellite map HD
Menyoo PC
Home Invasion 2.0
The sanctity of all in-game properties and their residents to defend their property against intruders. However, now by running Home Invasion 2.0, you'll be able to can bypass the foregoing rules and start invading all types of houses and flats.
Barging into someone's property with a machine gun, or silently trying to snatch whatever slips past the landlord's eyes. But a would-be thief has to be cautious – owners are often unwilling to part with their possessions that easily. Keep in mind that this mod only offers such opportunities in single-player mode.
Real Life Mod 1.0.2.0
If you seem to believe that GTA 5 is a fairly realistic game, This mod is bound to change your mind. Once you install this mod, you won't be able to go back to the "vanilla" version of Rockstar's project.
Real Life Mod complicates the game manifold: policemen are more willing to patrol the streets and attack if they see people with guns, the health regeneration is disabled, the character starts slowly moving with injury animation, the reputation changes the attitude of others, and the REFLEX system itself will activate the slow motion in a random dangerous moment. The synchronization function with the system time is also switched on.
Open All Interiors
Open All Interiors is a mod that opens all the doors of public areas such as police stations, hospitals, clubs, and shops. The rooms inside look quite nice and are individually furnished.
Moreover, the buildings have functioning lifts and people working in them. This will give you more freedom to explore your city and the areas around you.
PoliceLifeS 
Tired of being the bad cop all the time? It's time to become a bad cop. PoliceLifeS is a mod that allows you to finally switch sides and not break the law, but protect it. The player can take a job as a policeman, get a squad car, check documents, write fines, get involved in chases, go on missions, and apprehend or neutralize criminals.
Simple Zombies
If you thought that gang warfare and the FBI are such terrible problems. The Simple Zombies mod will change your mind. The city is infected with a dangerous virus, and everyone around it turns into zombies. It's not just a set of updated textures for the citizens of Los Santos, but a full-blown epidemic with the walking dead's artificial intelligence.
To avoid becoming a snack for the dead, you must move around quietly, replenish your strength and feed in time, search for other survivors and even manage your group of survivors.
Ripplers Realism
Shooting is made even more realistic with the Ripplers Realism mod, it will not only change the sounds of the shots to be more resonant but also makes the recoil of the weapon more intelligent and life-like. A nice feature of the latest update of this mod was the penetration of thin shelters by bullets and the increased range of the projectile from the rocket launcher after locking on to the target.
Ultimate Battlefield Weapons Pack
Ultimate Battlefield Weapons pack is a must-have GTA 5 weapons mod, it features a huge mod pack of more than 124 weapons from Battlefield 3, Battlefield 4, and Battlefield Hardline, including assault rifles, carbines, launchers, pistols, shotguns, and edged weapons. Also, the cool thing is that all items have their animations and sounds.
The Pinnacle of V — World Enhancement Project
By far one of the best GTA 5 Graphics mods to ever be released in 2022. The Pinnacle of V — World Enhancement Project is a complete overhaul mod that improves not only the game's graphics but also the gameplay as a whole.
The picture becomes more realistic by increasing the detail of shadows, water, and natural occurrences. Textures of both static grass and cars are renovated. Weapons have gained more visible recoil, and guns can ricochet. In short, the changes can be listed for a long time, but it's better to just install the mod and explore it by yourself.
Vanilla Works Extended Pack
If you are looking for GTA 5 vehicle mods, then you should get the Vanilla Works Extended Pack, it will allow you to choose from a wide variety of modifications and vehicles imported from other popular titles such as Forza Horizon, Dirt Rally, and more.
Gta5KoRn Car Pack
While still on the subject of GTA 5 Car mods, Gta5KoRn Car Pack is another great car mod pack! It contains 48 new vehicles, mostly sports cars, including, for example, such vehicles as the 1959 Chevrolet Impala Convertible, 2019 Bugatti Chiron Sport, 2015 Lamborghini Asterion, and Hummer H1, and even the Fiat Tipo.
Satellite map HD
This is a simple yet very useful quality of life mod for GTA 5. Satellite map HD adds a very neat satellite map to the game with clear textures and markings of all public places and quests. Exploring Los Santos is now even easier and more convenient. The map supports zooming and does not lose its sharpness.
Menyoo PC Trainer
Every great game out there has a Trainer mod, why not the greatest of them all! Menyoo PC Trainer is a multifunctional trainer that gives the player the following abilities free camera control, teleportation, weather and time control, vehicle spawn, super jumps, water travel, and more. The unbridled fun starts now!
This wraps up our best GTA 5 mods, We highly suggest you go through them and pick what suits you the best as they all offer players a new, fresh and optimized way to enjoy the game.
Before you go, we invite you to sign up for our newsletter and notifications to ensure you stay up-to-date with our latest Freebies and Giveaways. Also, while at it, you can save this page as a bookmark and stop by from time to time to make sure you don't miss out on any new mods.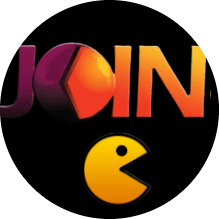 Latest posts by JoinGames Staff
(see all)