A good low-profile mechanical keyboard offers superior comfort and performance while maintaining a small footprint.
After all, thanks to the advent of new technologies, you can now have the comfort of a standard keyboard without sacrificing the tactile feedback of mechanical keys.
Low-profile mechanical keyboards are a great choice not only for gamers but also for those who want to keep their desks free of clutter, because they have less height, meaning that it's easier to store when you want to put your desk back together and make it look neat.
Low-profile keyboards are also exceptionally great for people with wrist pain, as they have shorter key travel distances than regular mechanical keyboards.
They are also the most durable type of keyboard, so you don't have to worry about breaking one or having the keys start falling off after long usage.
Most Low-profile mechanical keyboards tend to be more expensive than regular keyboards.
However, if you're using your keyboard for long periods or you want something with a lot of features and durability, it's totally worth going for one.
With so many manufacturers offering this type of keyboard, it can be difficult to decide which one should be your next purchase.
That's why today on Joingames, we went ahead and did most of the heavy lifting on your behalf and compiled a list of what we humbly see as the best low-profile mechanical keyboards in 2022.
Whether you want something for gaming or everyday use, we're sure you'll find one that suits your needs best.
What is a low-profile mechanical keyboard?
In a nutshell, a low-profile mechanical keyboard combines the durability and ease of typing of a standard keyboard with the compactness of a laptop.
These low-profile keyboards are designed to be lightweight and slim thanks to their short height and small weight, making them easy to carry around.
They also have a compact design that makes them ideal for cramped spaces such as dorm rooms or small offices.
The low-profile switches are typically snappier and feel faster to press compared to a traditional mechanical keyboard.
By 2022, low-profile switches will be available in the same styles as the standard switches, with rubber, mechanical, and other optical options offered. 
What Makes a Good low profile mechanical keyboard?
Many gamers buy low-profile keyboards based on looks, brand names, or following their friend's recommendations.
However, there is more to what makes a good low-profile mechanical keyboard than meets the eye. Below, we'll look at a few other factors before making a purchase. So Let's look at some of them.
A good low-profile mechanical keyboard has to be comfortable, responsive, and durable. It should also have a nice keystroke travel distance, the distance your key travels when you press it down.
The best ones will have at least 2mm of keystroke travel distance. This is because the longer your keys travel, the more effort you must put in when typing on them.
The next thing you need to consider is whether or not your keyboard has any extra features and functions.
For example, some low-profile keyboards will have a built-in USB port so that you can charge your phone while working on your computer.
Others might have audio jacks for connecting headphones or speakers directly to the keyboard itself.
Also, RGB support is another feature that has grown popular in the last few years and is considered to be a must-have when deciding on which low-profile mechanical keyboard to choose.
low profile mechanical keyboard vs. normal
When it comes to low-profile mechanical keyboards vs. normal ones, there are several benefits to why many of us ditch the latter and opt for the first option. Some of these are:
A better typing experience due to their ergonomic design. This means you'll type faster and more accurately when using these keyboards.
A smaller form factor than standard keyboards, which makes them easier to transport or store away when not in use. They're also great for people who want a smaller space on their desks!
They have excellent durability, as they are made from high-quality materials that will last for years without breaking down or wearing out, like some cheaper models can do with regular use over time (such as bending keys or losing letters off keycaps).
Now that you know what Low Profile Mechanical Keyboards are and what makes them stand out let's jump right into our top picks for the year 2022 and beyond.
Nuphy Air 75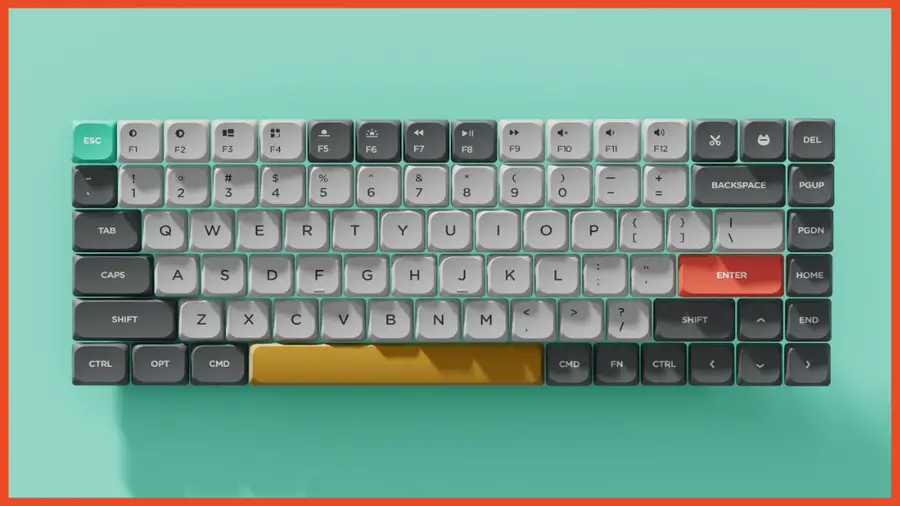 Switch Type: low-profile Gateron mechanical
Number of keys: 84
Key travel: 2.75mm
Dimensions: 12.4 inch x 5.2 inch x 0.63 inch (315.7 mm x 132.6 mm x 16.0 mm)
Weight: 1.16 pounds (523 g)
Backlight: RGB
compatible systems: macOS/Windows/Android/Ios
I've had the Nuphy Air 75 for 3 months now. It's what I'm using at this exact moment for both typing and gaming.
Not only it looks great and feels premium, but the cherry MX support, decent keycaps, aluminum build, and extensive wireless support are all features that I personally highly value and enjoy with this keyboard.
The result is a keyboard with incredible responsiveness, which is sure to give you an edge in fast typing and competitive gaming.
Furthermore, there's now software that lets you remap keys and RGB LEDs, which REALLY makes this keyboard one of, if not the best low, profile keyboards on the market!
When I bought it, the Nuphy Air 75 retailed for around 110 bucks, but honestly, even at 150, I would still recommend it; it's so far ahead of other low-profile options that I don't think it even compares to me the Nuphy Air 75 is by far the best low profile gaming keyboard I've tried so far.
A couple of my friends said it lacks colors, but I think it looks pretty neat on my brown desk, don't you think? (Photo below)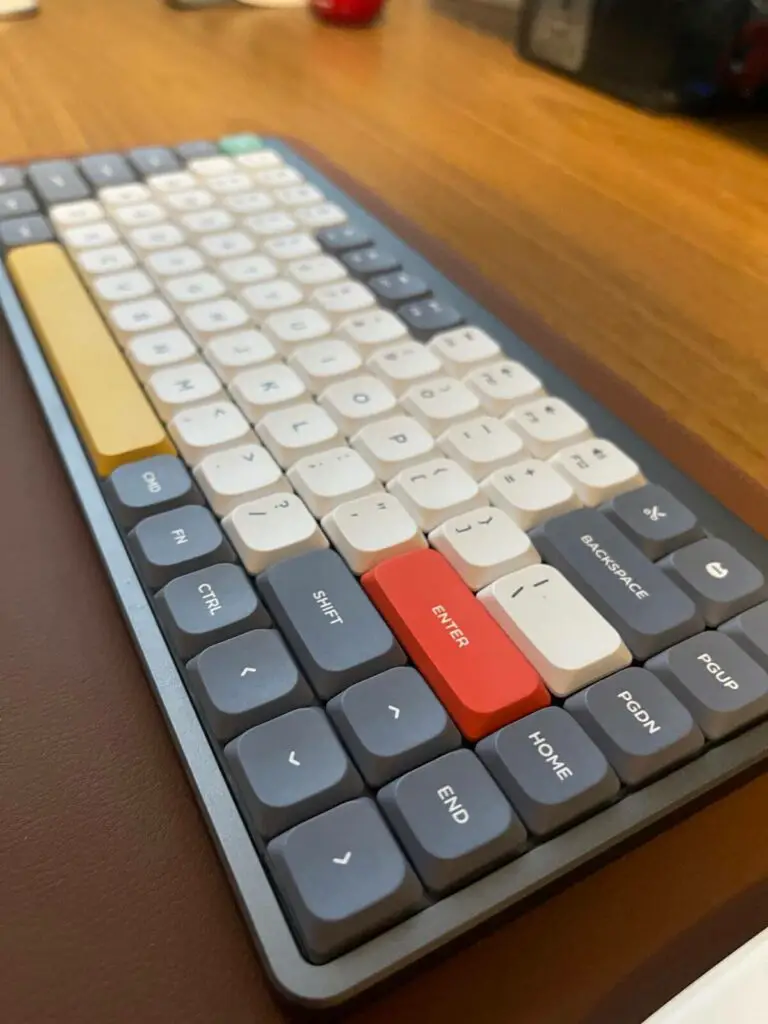 What to like:
Amazing latency.
The low-profile design feels premium & pretty comfortable to use.
All keys are macro-programmable.
Feels very well-built.
Highly portable
What to dislike:
Keycaps aren't shine-through.
Lack of girly colors (my GF wanted one in pink xD)
KEYCHRON K3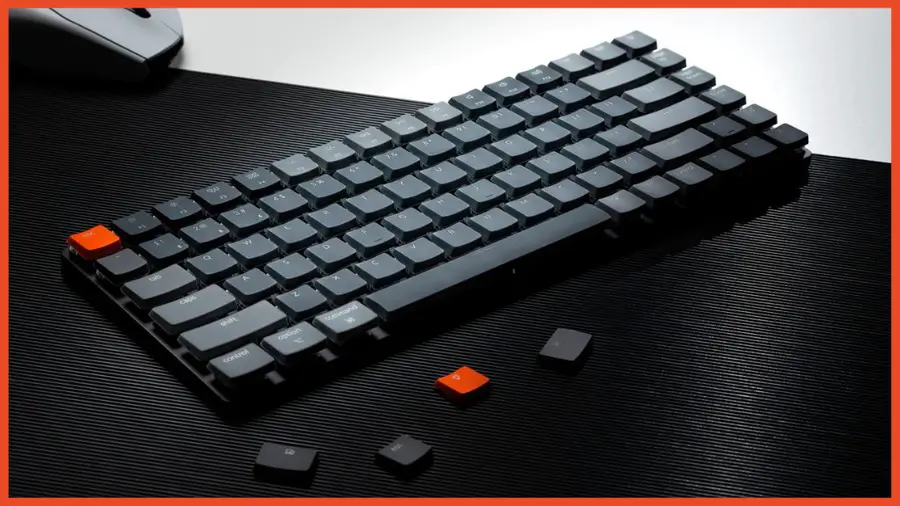 Switch Type: Low profile Gateron mechanical / Low profile Keychron Optical
Number of keys: 84 keys
Key travel:  (4mm with Cherry MX switches / 2.5mm with Keychron's low-profile Opticals)
Dimensions: 306 x 116mm
Weight: 0.87 pounds (396 g)
Backlight: RGB
compatible systems: macOS/Windows/Android/Ios
Why would I get the KEYCHRON K3? well, I actually would not if you are someone who's coming from a membrane or mag keyboard, or perhaps you're into mechanical keyboards but hate the long travel distance high profile or the noise of a traditional mechanical keyboard then the KEYCHRON K3 might be a great option for you.
Described as the world's first low-profile hot swappable wireless optical RGB mechanical keyboard, the KEYCHRON K3 comes in six switch options and supports a 75% layout with 84 keys, placing it in a sweep spot between a full-sized keyboard and a 60% gaming keyboard.
You also get to keep the navigation, the arrow keys, and the function row, which I find great for work and other productivity purposes.
Similar to other low-profile keyboards featured on our list, this one also has an impressive battery life and is compatible with Mac, Windows, and Android.
Sadly, the KEYCHRON K3 is far from perfect; the featured ABS caps could be better. Also, some Redditors have complained about durability issues and keys registering without fully actuating the switch all way sometimes.
Still, for such a low price and the tons of featured packed in, the KEYCHRON K3 is considered a great deal compared to other mechanical low profiles that are more expensive and don't offer many features.
Furthermore, its RGB version is super duper (check the photo below).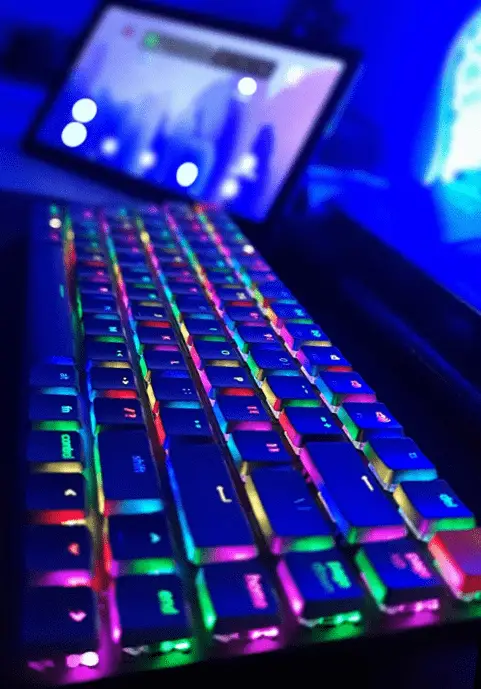 What to like:
The low profile is comfortable to use for long periods.
Very short pre-travel distance.
Connects wirelessly with up to three devices over Bluetooth.
Feels very well-built, lightweight, and easy to carry around.
What to dislike:
No companion software to program macros to keys.
Latency is a bit too high for competitive gaming.
Keys feel cramped and sensitive.
MSI VIGOR GK50 LOW PROFILE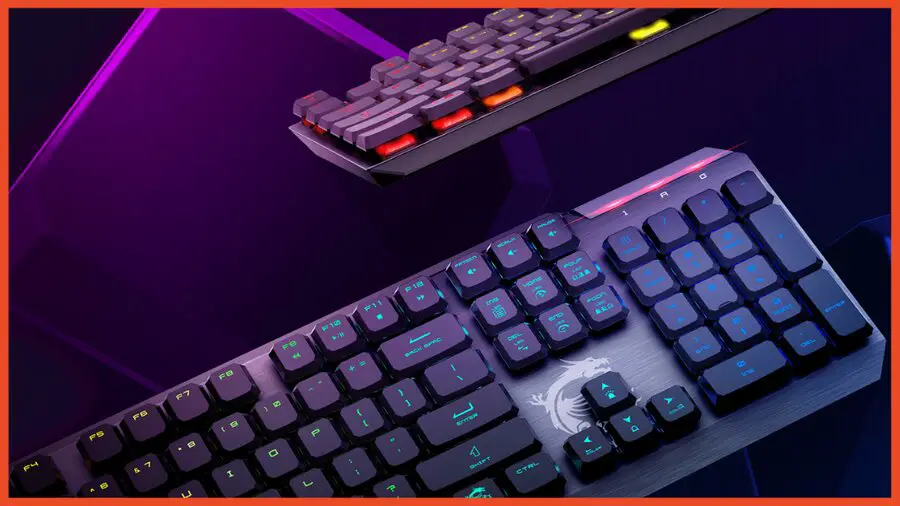 Switch Type: Kailh Choc White
Number of keys: 104 keys
Key travel: 3.0 mm
Dimensions: 17.1 x 5.6 x 1.3 inches (435 x 141 x 34mm)
Weight: 1.5 pounds (700 g)
Backlight: RGB
compatible systems: macOS/Windows/Android/Ios
The MSI Vigor GK50 Low Profile is the right choice for those seeking a low-profile keyboard. Featuring short-stroke keys, a sleek design, and great typing precision, it's an outstanding choice for frequent gamers and heavy typists.
This keyboard includes Kailh switch functionality, N-Keys Rollover, and Full Keys Anti-Ghosting.
In addition, the model features a striking design with the imitation of raw metal and a stylized dragon print on the casing.
What to like:
Great typing sensations.
Some accessories were provided.
Feels very well-built and lightweight.
What to dislike:
No really dedicated media keys.
ABS keys quality.
Only available with "clicky" switches (with audible clicks).
Summary:
This marks the end of our rundown of the best Low Profile Mechanical Keyboards in 2022. Unlike other sites covering the same topic, we featured only 3 low-profile keyboards.
Why? Well, we only showcase stuff that we've tried and tested firsthand.
Also, our list ain't in shape or form, holly; however, we think we did a great job and are 100% behind every pick of our list.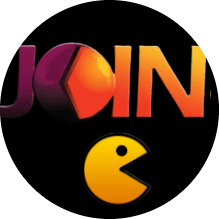 Latest posts by JoinGames Staff
(see all)