This week's rotation of Destiny 2 Prophecy dungeon loot is here! And with it, a new set of weapons and armor. Different from every other Destiny 2 raid or dungeon, the Prophecy Dungeon offers not one set of armor for players to hunt, but rather two. Which makes the Prophecy Dungeon an unmissable event.
Our Destiny 2 Prophecy loot table contains all Prophecy dungeon loot broken down by encounter, including both weapons and armor. If you've been enjoying the Prophecy dungeon again given the updated loot pool, you're in for quite a treat this week.
While you're at it, you might want to check out some of our other Destiny 2 guides, such as the Ascendant Challenge, where is Xur's location this week, Destiny 2 power level calculator, and also don't miss our Ada 1 mods rotation for today.
Destiny 2 Prophecy Loot Table This Week [Weapons & Armor]
Below, are all the weapon and armor sets featured in this week's Prophecy dungeon loot rotation:
| | | | | | |
| --- | --- | --- | --- | --- | --- |
| First – Phalanx Echo | Judgment | The Long Walk | Mark Judgment | Crushing Greaves |   |
| Second – The Cube | A Swift Verdict | The Last Breath | Crushing Guard | |   |
| Final Boss – Kell Echo | Mfang-X7 Head | Mfang-X7 Arms | Mfang-X7 Chest | Mfang-X7 Legs | Mfang-X7 Class Item |
| Final Chest – Emissary | Darkest Before | A Sudden Death | Crushing Helm | Crushing Ches | Mark Judgement |
New guardians out there might find the above loot table a bit too much to understand, so here is a list of all the Prophecy dungeon loot rotation:
Prophecy dungeon First Encounter loot:
Judgment (Hand Cannon)
The Long Walk (Sniper Rifle)
Mark Judgment (Class Item)
Crushing Greaves (Legs)
Prophecy dungeon Second Encounter loot:
A Swift Verdict (Sidearm)
The Last Breath (Auto Rifle)
Crushing Guard (Arms)
Prophecy dungeon Final Boss Kell Echo Loot:
Moonfang-X7 (Helm Helm)
Moonfang-X7 (Gauntlets Arms)
Moonfang-X7 (Chassis Chest)
Moonfang-X7 (Greaves Legs)
Moonfang-X7 (Mark Class Item)
Prophecy dungeon Final Chest Loot:
Darkest Before (Pulse Rifle )
A Sudden Death (Shotgun)
Crushing Helm (Helm)
Crushing Plate (Chest)
Mark Judgment (Class Item)
How do I farm Prophecy dungeon?
While we could list down the process of farming the Prophency dungeon step by step, our friends at Fallout Plays did a better job featuring said steps in one single excellent video tutorial; check it out right below:
That's about it; this was our full breakdown of Destiny' 2 Prophecy loot rotation table this week. We hope you found it pretty helpful. Also, feel free to share it with your fellow guardians.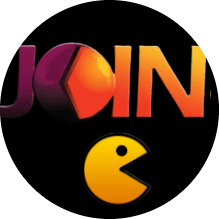 Latest posts by JoinGames Staff
(see all)