While still relatively new, Square Enix and Wright Flyer Studios' Echoes of Mana is an excellent action RPG and a great introduction to the Gacha genre. In this game, you're as strong as your weakest link, so you must ultimately know which characters you need to pick to pull off a victory. Following a well-trusted and up-to-date Echoes of Mana tier list is the best way to do that.
This game involves a bit of luck and a lot of hard work to put together the perfect team, and a large part of putting together your team is choosing which characters deserve to have your time and resources invested in.
Not every character in this game will qualify; otherwise, you will be wasting too many resources on characters that aren't worth your time.
So today on JoinGames, we've taken it upon ourselves to do all the heavy lifting on your behalf and present you with what we believe is the most accurate Echoes of Mana tier list.
What is Echoes of Mana?
Before we dig in, how about a small introduction to the game? Echoes of Mana is a mobile RPG game developed by Square Enix and is just one of the several titles in the Mana series. It is aimed at both veterans and newcomers.
In this game, you will have the opportunity to participate in battles, build a versatile team and sharpen your skills against tough opposition by leveling and creating your characters, all to achieve that sweet victory.
The game has decent graphics and clean audio that suits the theme. It's a must-play for any fan of the series or, overall, the genre.
Echoes of Mana Tier List: Best Characters [October 2022]
This ranking highlights all the Echoes of Mana characters, so you know which are a great choice and which are more likely to make you waste your time and resources and end up getting defeated.
While compiling this list, we considered many factors, such as the actual state of the game and how relatively new it is, which means that there bound to be changes in the game and that the overall flow of the game can vary significantly.
With that being said, many of these characters will also see significant changes in their ranking; some might go lower, others might go higher, depending on what happens with each new game update.
However, rest assured, our Echoes of Mana tier list is future-proof. We will continually track changes, adjust our tier list in sync with the current meta, and incorporate valuable feedback from the Mana community.
As well as ensure to add any new characters that may be released in the future. So with that out of the way, let's jump into our Echoes of Mana tier list.
Echoes of Mana S Tier List 2022
Shiloh (Dark Sword)
Popoi (Fire Boomerang)
Angela (Water Staff)
Sumo (Light Sword)
Echoes of Mana A Tier List 2022
Angela (Shining Magic Power)
Larc (The Conqueror)
Honeycomb (Knightly Aspirations)
Kevin (The Beast Within)
Echoes of Mana Tier List 2022
Riesz (Wind Polearm)
Duran (Earth Sword)
Lady Blackpearl (Jumi's Finest)
Julius (Tactical Mage of Manipulation)
Mousseline (Que Sera Sera)
Angela (Magic Power in Bloom)
Echoes of Mana C Tier List 2022
Serafina (Earth Bow)
Ferrik (Earth Sword)
Serafina (A World of Encounters)
Popoi (Headed for the Home Village)
Lekius (Fire Bow)
Ludgar (Dark Glove)
Randi (Light Sword)
Charlotte (Light Flail)
Amanda (Wind Knife)
Sumo (Overcoming Myriad Farewells)
Hawkeye (Pride of Thieves)
Echoes of Mana D Tier List 2022
Elazul (Young Jumi Knight)
Charlotte (Whiz & Beauty)
Sierra (Unyielding Loyalty)
Keldric (Guided by the Great Tree)
Popoi (Earth Bow)
Primm (Lovely Rowdy Lass)
Serafina (Water Polearm)
Julius (Fire Staff)
Echoes of Mana F Tier List 2022
Angela (Fire Staff)
Duran (Fire Sword)
Hawkeye (Dark Knight)
Niccolo (Wind Glove)
Thanatos (Dark Staff)
Sumo (Water Polearm)
Riesz (Water Polearm)
Wanderer (Earth Polearm)
Kevin (Earth Clove)
Dark Lord (Dark Sword)
Primm (Water Glove)
Sierra (Light Knife)
Lekius (Water Bow)
Shiloh (Light Axe)
How Did We Come Up With This Echoes of Mana Tier List?
As is the case with all our tier list guides, we take this job very seriously while trying to give our best and most honest opinions based on metrics and data that everyone can access and verify.
Our list results from hours of testing everything we come across, so we can finally deliver something we're both confident in and proud of. Because we wouldn't be recommending anything to you without trying it out for ourselves.
It all starts by going through the latest update notes and all the expected in-game changes that come with new games, and then we go on to look at which characters are currently dominating the game among top players.
As well as snooping around the official Facebook page, groups, and Discord server to get more details and see which characters are currently the most talked about.
The end goal of this tier list is to give you the necessary information to determine which Echoes of Mana characters to pick and which to ignore, at least for now.
How Can You Perform An Echo of Mana Reroll?
If you happen not to get an S-tier character, you can efficiently perform an Echoes of Mana reroll to try again, following the instructions below:
Launch up Echoes of Mana
Finish going through the tutorial
Receive your login and pre-registration awards
Make two ten move orders ( make this is done for the Rate Up banner)
Redeem your four-star ticket in the general banner
If you are satisfied with your rerolls, that's cool! If not, you'll also need to follow the next steps.
Return to the main menu
Tap the button in the lower right corner
Choose to delete data
You can repeat this process until you are delighted with your reroll results.
This wraps up our Echoes of Mana tier list and rerolls guide; we hope you will find it helpful in your next playthrough.
You are welcome to share your thoughts with us, and do not hesitate to tell us what you think about our tier list. Your feedback, suggestions, or maybe things you have a second opinion about are appreciated.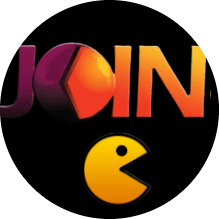 Latest posts by JoinGames Staff
(see all)