Have you ever felt confused and stuck in Rage of Destiny because you didn't understand which heroes to collect or which characters to invest in? If the answer to both questions is yes, you've reached the right gaming blog! We've got the perfect Rage of Destiny tier list for you.
Today's tier list should help eliminate all your confusion and give you a clear picture of how this game should be played and won.
With the number of characters in the game divided into different factions, classes, and roles, it's almost impossible for new or seasoned players to stay on top of which heroes are valuable and less likely to lead them to victory.
That's why we've taken it upon ourselves to do all the essential research and to playtest to provide you with an accurate and up-to-date Rage of Destiny tier list that we believe will be of great use to all fans of this game.
What Is Rage of Destiny?
Created by Singaporean studio SkyRise Digital, Rage of Destiny is a fantasy Gacha-RPG set in a land cursed by fate. In Rage of Destiny, the world is reset every 10,000 years. As a result, the gods fall from might, the dead walk around, and the stars vanish from the sky.
However, as the land descends into mayhem and despair, it is your role to assemble the most powerful of the heroes and fight against all the forces of darkness. You must fight through rogue waves of enemies in a predominately automated combat system.
The game features a variety of unique heroes from several races and factions, such as the traditionally heroic humans and elves, goblins, jaguar men, and undead warriors.
All of which you can choose and build your perfect party of heroes.
Rage of Destiny Tier List: Best Characters [October 2022]
Now that you have a better grasp of the game's backstory and primary role, it's time to jump into some of the ranking basics in our Rage of Destiny tier list.
As mentioned earlier, with the significant number and diversity of the characters in the game, choosing the right ones is not an easy process, significantly when the game's meta is constantly changing from one patch to another.
As you will soon find out, we have classified all the heroes in this game into different ranks based on their overall rating popularity and performance.
Therefore, we are beginning with the top S-level heroes and finishing our list with the C-tier tier.
This will help you make up your mind more rapidly and determine which heroes best suit your goal and play style.
It is worth noting that due to the frequency of updates and balance changes in this game, some of our picks for today may go down or up in rank later on, but you don't have to worry about that as we do our best to keep our tier always lists up-to-date.
Rage of Destiny S Tier List 2022
Bodewick
Hatharal
Ephraim
Bouvier
Braelyn
Bann
Sierra
Paulus
Yonala
The S-tier group represents all god-tier characters in the game's current state.
It would help if you prioritized them in every game, as they excel in any content and will be of great value to you.
Rage of Destiny A Tier List 2022
Lovelace
Kali
Celero
Jade Magic
Monica
Maxos
Luciano
Gharr
Kratos
Vradis
Although not as strong as the S-tiers, the A-tier characters are still intense Rage of Destiny heroes, so when you can't get your hands on an S-tier, these should be your next closest pick.
Rage of Destiny B Tier List 2022
Mayelo
Grog
Tsithia
Dietrich
Jessica
Khamar
Kaus
Elizabeth
Belfort
Barkin
B-tier heroes aren't the worst picks but aren't the greatest, either. They depend entirely on the situation and how you play them, as they require extensive resources to invest in them to make them work.
Rage of Destiny C Tier List 2022
Thordin
Sarkasson
Thenaron
Baoui
Virga
Giuseppe
Farin
Aravo
Razoma
C-tier characters are currently some of the weakest heroes in Rage of Destiny.
Therefore, we highly advise you to avoid them at any cost, as they have no value for your gameplay.
How Did We Come Up With This Rage of Destiny Tier List?
Much like all of our previous tier lists and guides, the making of this one took a great deal of research, testing, and examination to produce what we believe to be a consistently solid tier list.
While mainly based on our insights and experiences playing and testing all the characters in the game, we would still like to give you a behind-the-scenes glimpse so that you can better comprehend how this list came to be.
As usual, the first action we take before deciding is to play the game extensively and familiarize ourselves with its story and gameplay dynamics.
This gives us an in-depth look at what the casual player experiences from the minute they install the game until they achieve victory or quit trying.
In addition to all the testing we do, we also do a lot of research and digging around to learn what the game's top players are currently playing, as well as checking all the game's official online platforms, such as the official Facebook page, Reddit and the Discord server.
All of this is to conclude and make a convincing decision regarding the game's current state and which heroes we can comfortably advise you to play.
Summary
And that concludes our list of Rage of Destiny levels for today; we suggest you go through it a few times until you get a clear picture of what's working best for you.
A lot of thinking and energy went into making this tier list. So we'd love to hear your feedback, ideas, suggestions, and constructive criticisms below.
And while you're at it, you might want to bookmark this page so quickly refer back to it after each game patch to keep up with what may have changed.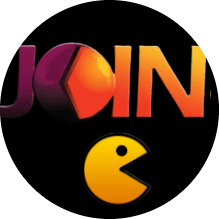 Latest posts by JoinGames Staff
(see all)