Whether you're a beginner or a veteran of the game, you'll find it hard to navigate through the multiple characters of Skylanders Ring of Heroes without a proper and up-to-date tier list. The best Skylanders Ring of Heroes tier list should provide you with everything you need to know about your in-game characters so you can distinguish between what's valuable and what's not; that way, you'll be able to build the ultimate Skylanders team.
And that's exactly what you'll learn from today's guide; after finishing this, you'll go from being a player who struggles to one who dominates the game.
The game currently includes over 80 Skylanders, composed of 10 elements, making it hard for you to figure out which ones are the best to level up, develop and invest in. Therefore, you will need to plan and strategize your game carefully to make your Skylanders stronger.
Luckily for you, today on JoinGames, we've decided to do all that heavy lifting on your behalf. We came up with what we believe is the most up-to-date and accurate Skylanders Ring of Heroes tier list, so you can better focus on playing the game and having fun instead of worrying about all the chores that come with this game.
Also read: Skylanders Ring of Heroes Codes
WHAT IS Skylanders Ring of Heroes?
Before we jump in, let's have a small recap of what's the plot behind this game! Developed by the famous Com2uS, Skylanders Ring of Heroes is a revamped version of the original role-playing game, released long ago.
In this game, you take on the role of Portal Master. Upon landing in Skylands for the first time, you must then go after Chaos, who has been disrupting time and space using the Book of Dark Magic.
As you customize your Portal Master, you'll be able to take on multiple PVE and PVP adventures in Skylands and assemble and train Skylanders to battle against countless enemies, which is no easy thing to do.
And this is where our tier list comes in; it will significantly help you determine which Skylanders to evolve and awake, thus increasing your stats, gaining new skills, and mastering the game.
Skylanders Ring of Heroes Tier List: Best Skylanders [October 2022]
So after getting a small briefing on what this is about and your primary mission, it's time to understand how our ranking system for the best Skylanders works. This way, you'll better understand how to navigate through it all.
Many factors have helped us determine which Skylanders are top-notch and which are lower. Besides playing the game ourselves, we also consider the game's current state and the fact that it's constantly undergoing non-stop updates and balance changes.
Therefore, remember that some of our picks for today's list may lose or gain a few spots when the next game update or patch is released.
But rest assured that the way we make our tier lists, we can guarantee that they have a long shelf life since we keep updating them routinely as we monitor all the changes that may pop up in the game.
Skylanders Ring of Heroes S Tier List 2022
Buckshot
Ka-Boom
Astroblast
Spitfire
Knight Mare
Boomer
Stormblade
Wham-Shell
Hex
Freeze Blade
Ember
S-tier represents the top heroes that are currently so powerful in the game. They are fantastic in all team combinations and any mode, PvE or PvP; you should prioritize them first in every game you play, as they will significantly benefit you.
Skylanders Ring of Heroes A Tier List 2022
Flashwing
Cynder
Blastermind
Enigma
Shadow King Pen
Smolderdash
Dive-Clops
Pit Boss
Chain Reaction
Shadow Spitfire
Eruptor
Blast Zone
Starcast
Ninjini
Krypt King
A-tier is also a lovely Skylanders ring of heroes picks; while not as much OP as the S-tier heroes, they still perform well, so they are worth investing in them, especially if you don't get any of the S-tiers.
Skylanders Ring of Heroes B Tier List 2022
Blackout
Ro-Bow
Lightning Rod
Snap Shot
Shark Shooter Terrafin
Mysticat
Wildfire
Whirlwind
King Pen
Stealth Elf
Barbella
Deja Vu
Gearshift
Aurora
Chill
Food Fight
Light Hex
Trigger Happy
Wild Storm
Tuff Luck
Light Flashwing
Ambush
Nightfall
Knight Light
Rattle Shake
Tri-Tip
B-tiers are not quite the worst Skylanders Ring of Heroes characters, but not the best either.
Some of them are decent enough, depending on the situation, but they require you to invest a lot in them if you want to see them perform at a higher-than-average level.
Skylanders Ring of Heroes C Tier List 2022
Roller Brawl
Tree Rex
Hot Dog
Blades
Jet-Vac
Chopscotch
Fiesta
Ignitor
Zoo Lou
Flare Wolf
Super Shot Stealth Elf
Stink Bomb
Slam Bam
Sprocket
Tidepool
Pop Fizz
Rocky Roll
Skylanders Ring of Heroes D Tier List 2022
Wash Buckler
High Volt
Fling Kong
Spyro
Zook
Wallop
Crusher
Grilla Drilla
Air Strike
Splat
Gill Grunt
Thunderbolt
Chopper
Gusto
Shadow Spyro
How Did We Come Up With This Skylanders Ring of Heroes Tier List?
As with all our previous tier lists, before we even begin to write a single word about it, we embark on a long journey of testing and searching.
We feel compelled to tell you this to understand better our research methodology, which you can verify or follow if you wish.
The overall research process included many hours spent playing the game and testing every theory and build we encountered.
As well as scouring the official Skylanders Ring of Heroes Facebook page, Subreddit, Discord server, and inspecting what the top players in the game are rocking.
We go through all this to develop a precise Skylanders Ring of Heroes tier list that fits the current meta and game status.
This concludes our Skylanders Ring of Heroes tier list guide for today; we highly recommend you examine it well and use it to map your way towards victory.
As usual, although, we do believe that our tier list is accurately made. We know that some of you may have different opinions about it, and that's Okay! We encourage you to share your feedback, suggestions, and new ideas in the comments below.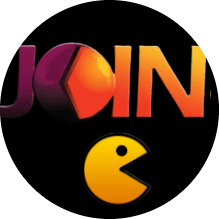 Latest posts by JoinGames Staff
(see all)