Wondering what the best Paladins champions are? Or perhaps you're searching for the ultimate Paladins tier list? Paladins is a free-to-play hero shooter that doesn't suck! And it isn't pay to win in any way; the only things that matter in this game are your skill set and your game knowledge.
Being able to distinguish between a winner pick and a loser one is essential for victory. You'll need a good Paladins tier list to map your way to achieve that. And that's right what you'll be getting in today's guide.
Champions are the playable characters in Paladins; every champion comes with their skills and fighting style. The game currently features 56 playable champions, all arranged into different classes: Front Line, Damage, Flank, and Support.
However, with that amount of champions and the constantly changing meta and game styles, it's hard to keep track of which champions are currently trending and valuable. That is unless you have a good understanding of what's changing in the game.
That's why today at JoinGames, we've done all the heavy lifting, so you don't have to, and came up with the most accurate and up-to-date Paladins tier list that every dedicated player should be referencing.
What is Paladins?
If you're a newcomer to this game, let us give you a small recap. Paladins is a free-to-play team-based fantasy shooter thriller that allows you, the player, to enjoy countless hours of shooting, magic, and customization.
You will be able to wield weapons and magic as a legendary Champion of the Realm, customize your skill set, and play exactly how you wish.
Paladins is a hero shooter game that stands out and that every passionate gamer should try at least once with its excellent core gameplay and non-stop evolution of good concepts. This game is guaranteed to keep you hooked for a long time.
Paladins Tier List: Best Champions [October 2022]
Without getting into many details and spoiling the fun, we'll try to give you a few insights into how the ranking process of this tier list works.
In the list you're about to explore below, we've assembled an extensive collection of champions, categorized into various ranks, ranging from the most potent and essential (S-tier) to those who aren't even worth your time (C-tier).
Every decision involved in making this list took into account many factors, such as the current meta, upcoming game changes, and the overall course of the game.
Since Paladins meta is ever-changing, many of these champions will see some substantial changes in their rank as well; some might go lower others might go higher based on what is happening with each new large game patch.
But don't worry, our Paladins tier list is ageless, as we will continue to monitor any change that might happen and adjust our rankings following the current meta and also incorporate valuable feedback from Paladins' community, as well as add any new champions that may be introduced in the future. So with that out of the way, let's dive right in!
Paladins S Tier List 2022
Lian
Atlas
Tyra
Ash
Makoa
Kinessa
Sha Lin
Terminus
Evie
Jenos
Tiberius
Cassie
Octavia
Corvus
Khan
Lo
Fernando
Zhin
Androxus
Azaan
Barik
S Tier
Grover
Vora
Mal' Damba
These are outright the best must-pick-or-ban champions in the current Paladins meta. Therefore, they should be of high priority to you, as they can easily enable you to become dominant in any game, whether you are a serious player or just someone who wants to have fun!

Paladins A Tier List 2022
Ying
Maeve
Saati
Rei
Yagorath
Raum
Bomb King
Ruckus
Imani
Vii
Willo
Buck
Drogoz
The A tier represents some good Paladins champions that are still very viable in the current game meta. Although not as great as the S-tier, they can still perform well in most games and will prove helpful given your game strategy and skill set.

Paladins B Tier List 2022
Dredge
Vivian
Betty La Bomba
Furia
Viktor
Lex
Seris
Inara
Although they are not great, B-tier champs can be played depending on the situation, for example: if you need to counter a specific pick. While they are not essentially the worst picks you can have, they are not the best, so unless you know what you are going in for, these champs should be your last resort.

Paladins C Tier List 2022
Strix
Talus
Torvald
vatu
Vatu
Koga
C-tier is where things start to break down; these are Paladins champs that don't mesh with the current meta. The only scenario where you'd pick one of these is if your team composition requires it or if you're trolling! So it's always better to skip them and pick something else.

Paladins D Tier List 2022
In the D-tier, we have the Nope group! You should avoid these champions at all costs, as there are no real situations in which choosing these champions can be an advantage, at least not in the current meta.
How Did We Come Up With This Paladins Tier List?
This Paladins tier list wasn't pulled out of thin air! It is the result of many hours of contestant research, and many games played to test everything we find as we wouldn't advise you something without trying it ourselves.
First, we began by examining the latest patch notes and the rumored game changes; then, we looked at which champs are currently trending among the community and some of the top Paladins twitch streamers, and what some of the most played Paladins champions in ranked games.
We poked around the official Subreddit and Discord server to get more specifics and see which champions are currently the most talked picked.
The ultimate goal of this tier list is to give you the necessary knowledge to decide which Paladins champions you should pick and which ones you should ignore, at least for the current time.
And there you have it, the complete Paladins tier list. Our work here is completed! Now it's up to you to take action based on what you've learned today.
Feel free to share your thoughts with us, and don't forget to let us know what you think about our tier list. Your feedback, suggestions, or even things you might have different opinions about are welcome.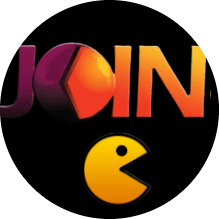 Latest posts by JoinGames Staff
(see all)