So, you wanna learn more about the Euro Truck Simulator 2 console commands? Well, you're definitely at the right place. In today's guide, we'll be walking you through all the important notions of the ets2 console as well as showing you some of the most useful ets2 console commands that you can use to better enhance and improve your Euro Truck Simulator experience.
With its stunning gameplay and high-quality graphics presentation, Euro Truck Simulator 2 has set a new standard for the simulation genre.
Along with enhanced controls, realistic driving physics, and a wide range of other improvements that have made it the best truck simulator, and one of the best releases in the series.
However, ETS2 does have its flaws and shortcomings. The lack of visual display of damage to trucks, the absence of snow and ice, and the tiny built cities, all these things were a hard pill to swallow for many fans.
That said, players can quickly get around some of the limitations and restrictions in the game by simply enabling the hidden in-game console, which allows them to execute various useful console commands and shortcuts.
What is the Euro Truck Simulator 2 Console?
Made mainly for game developers and people who like to get more of their games, the console or command console is a feature that can be found in most video games.
A console is a powerful tool within Euro Truck Simulator 2 that enables players to perform and execute various customization and tweaks to their game, simply by inputting some console commands that the game developers pre-set.
How to enable the ETS2 console
As is the case with most games, in Euro Truck Simulator 2 the console is not enabled by default, thus, players will need to enable it manually. This is done by editing some files in the game's home directory.
Don't worry it's nothing out of the ordinary and anyone with basic Pc knowledge can perform it. Just follow the steps below and you'll be ready to go.
First, you'll need to head over to the game's home directory it can be located either in <User>\Documents\Euro Truck Simulator 2\ or <User>\Documents\American Truck Simulator\. 
After you access this file directory you'll need to open the file config.cfg using whatever text editor you have installed on your system.
Now, all you have to do is locate the 2 entries that you'll need to change to enable the developer mode and the console as well.  
uset g_developer "0" becomes uset g_developer "1"
uset g_console "0" becomes uset g_console "1"
After you save and exit the file, you can open the game and access the console by pressing "~" on your keyboard.
This task only needs to be performed once, so after this action, the console will always remain enabled.
Euro Truck Simulator 2 Console Commands
Console Commands are a set of custom executable tags that have a particular function and are used in conjunction with the Euro Truck Simulator 2 Console.
As mentioned earlier, these commands allow players to perform a wide range of in-game tweaks and customization to suit their comfort and needs.
Below you'll find a list of the most popular and useful console commands for Euro Truck Simulator 2 that you can try yourself and tweak your game.
g_fps – Displays your in-game FPS
s_master_volume – Enables/disables VSync
game – Reloads the game
g_traffic 1 – On Traffic
exec – Executes commands in files
g_police 1 – On police
r_vsync – Enables/disables VSync
g_traffic 0 – Off Traffic
g_police 0 – Off police
g_set_time xx – If xx=03 then 23+3=tomorrow 02
save – Create a quick savegame
edit – Enters the map editor
exit – Exit console/game
pause – Pauses the game
g_flyspeed – Free movement speed of the camera
screenshot – Takes a screenshot of the game
g_fps – Displays framerate
g_news – Unlock new features
g_set_time – Time change
r_fullscreen – Enables/disables the ability to play on fullscreen (a restart of the game is required)
sys_info – Gives you a short summary of your operating system information bit version / operating system (version) / Service Pack
g_set_weather – Changes the current weather. 0 (even numbers) = dry / 1 (odd numbers) = rainy.
Enabling and using the Euro Truck Simulator 2 console commands makes the game more fun and greatly expands it, however, try not to go overboard and use it with care.
This wraps our today's article at JoinGames about the ETS2 console commands, we hope it proves useful to you and helps get the most fun out of your gameplay.
If you have any other suggestions for console commands that we didn't include in this article, please don't hesitate to share them with us in the comments below.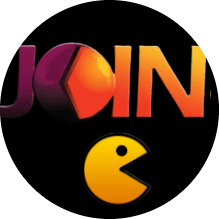 Latest posts by JoinGames Staff
(see all)