Want to know more about the One Punch Man season 3 release date? Or perhaps you're wondering when is one punch man season 3 coming out?
Well, we've got you covered. The previous season of One Punch Man ended on a bit of a cliffhanger, leaving us eager to see what happens to Saitama and Genos in their next fight and how the story will continue.
The first season of One Punch Man aired in 2015, while the second season aired in July 2019. The series was created by Yusuke Murata and illustrated by ONE (also known as Bin Shimada).
Both seasons were animated by J.C. Staff and featured the voices of Makoto Furukawa (Saitama), Kaito Ishikawa (Genos), Yuki Kaji (Speed-o'-Sound Sonic), Hiroki Yasumoto (Tornado), Nobuhiko Okamoto (Silver Fang) and Kazuhiro Yamaji (Boros).
The series follows Saitama, a hero so powerful that he can defeat any foe with just one punch.
Although he may seem like a regular guy on the outside, he is always on the lookout for the next stronger opponent, which he'll hopefully come across in season 3.
Thanks to the huge success the anime has seen so far; it is a no-brainer that a 3rd season is happening.
Still, fans yearn for more details, and that's why today on Joingames, we took it upon ourselves to do all the googling on your behalf and find everything there is to know about One Punch Man season 3, including its exact release date, trailer, plot and new characters, and much more. So keep scrolling to learn more.
When Is One Punch Man SEASON 3Coming Out?
While there is no One-Punch Man season 3 release date just yet, the official website for the One-Punch Man TV anime has indeed confirmed that a third season of the hit show is currently in production. It is slated for a 2023 release date and will be available to stream on Crunchyroll.
Here is the tweet confirming the 3rd season's ongoing production:
アニメ「ワンパンマン」第3期制作始動👊

第1期・第2期のキャラクターデザインを担当した久保田誓描き下ろし新ティザービジュアルを公開!
続報は随時公式サイト、公式SNSにて発表してまいります
サイト https://t.co/XQLgmpPQl3
Instagram https://t.co/Bp58EikxcJ#onepunchman#ワンパンマン

— TVアニメ「ワンパンマン」公式 (@opm_anime) August 18, 2022
In case you don't speak Japanese, here is the tweet translated version:
Animation "One-Punch Man" 3rd phase production started 👊 A new teaser visual drawn by Oath Kubota, who was in charge of character design for the first and second seasons, has been released! Further information will be announced on the official website and official SNS as needed.

@opm_anime
One Punch Man Season 3 Release Date & Countdown
At the time of writing, there is no confirmed release date for the 3rd season of One Punch Man. Given how long it took the previous season to release, we could be waiting a while.
Our best guess is that we'll have to wait until mid-2023.
One Punch Man Season 3 Trailer
As you might have guessed by now, there is yet to be an official One Punch Man Season 3 trailer.
However, we can't just leave you with nothing to watch, so here are the top 10 One Punch moments according to Reddit: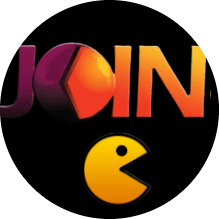 Latest posts by JoinGames Staff
(see all)