Ready to take on the best ultimate Fortnite quiz? Or maybe you've been playing the game for quite a while now and would like to put your knowledge to the test!
Well, we have just the thing for you. Not only will our Valorant trivia questions and answers keep you well entertained, but they'll also ensure that you'll be learning new stuff you never knew before
Fortnite is one of the biggest games in the world right now, and with good reason: it's fun, free, and easy to play!
But even if you're a pro at Fortnite, there are still some things you probably didn't know about this game.
Now, we have 20 questions in our Fortnite quiz, and each one comes with multiple-choice answers, so you don't have to feel rushed – feel free to take your time and savor each question's answer.
Even better, go ahead and invite your homies to join you so you can all test your knowledge of all things Battle Royale.
So, if you're ready? It's time to see how well you do on this fun trivia quiz about Fortnite!
PS: make sure to check some of our Fortnite guides featured below once you're done with the quiz.
Ultimate Fortnite Quiz Questions and Answers
We are hoping that you enjoyed these Fortnite quiz questions. Definitely share this quiz with your friends so they may all test out their knowledge!
For more game quizzes, why not try one of the fun quizzes below?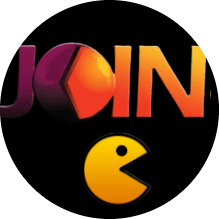 Latest posts by JoinGames Staff
(see all)