Ever wanted to learn more about Minecraft? This is your chance! Our Minecraft quiz gives you 20 cool and fun questions (with answers) to test and develop your knowledge of the game, and at the same time, have fun while doing it.
So, if you're ready to take the challenge of our Minecraft Trivia. Then let's get started. Below, we have a collection of 20 Minecraft questions and answers, which will guarantee at least half an hour of fun for you.
What's more, instead of you taking this quiz all by yourself, you're more than welcome to partake in it with the help of some of your Minecraft buddies, after more participants equal more fun.
Ultimate Minecraft Quiz Questions and Answers
If you've enjoyed today's quiz, we have plenty more ready and waiting! So browse around the site and see what takes your fancy next!
Also, if you've enjoyed playing this quiz? Then, share it with your friends and family by using the share buttons below.
Oh! Before you leave, feel free to browse through some of our Minecraft guides, such as Minecraft color codes, How to make a blast furnace & enchant in Minecraft, free Minecoins, the best Minecraft mods list, and Minecraft Commands & Potions guides.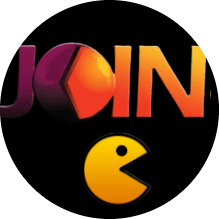 Latest posts by JoinGames Staff
(see all)