Are you looking for the best Revue Starlight Re Live tier list? Revue Starlight Re Live is a fun turn-based, anime-action RPG with a Gacha style, where you take on the role of a heroine character and embark on a journey of challenging musical battles. The game is very generous with its rewards and entry-level perks, and you can quickly master it and shape its narrative to your liking.
However, the only discomfort many players seem to have is not knowing which of the characters they should choose to invest in and level up.
With a collection of characters that amount to 27, featuring characters from 5 different acting schools and the nine main characters from the anime. Players are required to build a team of up to five characters (heroines) and use the team to win a series of turn-based successfully.
This may seem simple as a concept, but it's certainly hard to pull off if you know nothing about these characters, and that's where a trustworthy and accurate tier list comes in handy.
Also read Revue Starlight Re Live codes.
So today at JoinGames, we've taken it upon ourselves to do all the heavy work on your behalf and come up with what we genuinely believe is an accurate and updated Revue Starlight Re Live tier list that you can use to chart your path to victory in this game.
What Is Revue Starlight Re Live?
Revue Starlight Re Live, developed by Ateam Inc. and Bushiroad, was initially released in Japan on October 22, 2018, for Android devices as well as on October 28, 2018, for iOS devices.
A worldwide version of the game was released on April 22, 2019. And that's when the game witnessed a surge in its player base, which is justified as it offers a fun and exciting experience of an anime-action adaptation with gacha elements.
This game introduces a new plot that follows the events of the TV anime, where the girls are brought back to the Revue auditions by a mysterious woman who assigns them to fight against enigmatic figures called Korosu.
Your goal is to ensure you have a group of girls formed of at least five heroines that you'll need to build and level up so you can advance, gain more skills and eventually achieve victory!
Revue Starlight Re Live Tier List: Best Characters [October 2022]
So, now that you understand the game's storyline and role, it's time to review the ranking factors on today's tier list so you can browse it easily. As you'll discover, we've broken this tier list into multiple ranks, starting with S-tiers, which represent the best characters you can choose right now, and ending with C-tiers, which are characters we don't recommend anyone to mess with right now.
When deciding which heroine goes where there's a lot at play! For starters, bearing in mind that this is a mobile game that receives updates and balance changes on a faster phase when compared to regular PC games, this makes it constantly changing and also affects the game's meta and which characters are currently trending and well-performing.
Therefore, the rank order you are seeing today may change next week or with the next game update. However, the way we have crafted this tier list, we make it future-proof by constantly updating it and adjusting the rankings based on the ongoing changes in the game or the overall meta.
Revue Starlight Re Live S Tier List 2022
Tendou Maya – Sun Nation Lord
Ootsuki Aruru – amateur captain
Hoshimi Juna
Tsuruhime Yachiyo – Goddess of earth
Revue Starlight Re Live A Tier List 2022
Cinderella Nonomiya Larafin
Heracles otori Michiru
Otonashi Chie
Musketeer Atos Kagura Hikari
Phantom Daiba Nana
Minamoto no Yoshitsune Yuyuko Tanaka
Kochou Shizuha
Hanayagi Kaoruko
Musketeer Porthos – Tsuyuzaki Mahiru
Revue Starlight Re Live B Tier List 2022
Easter Bunny Ootsuki Aruru
Happy Valentine's Hoshimi Junna
Crow Tengu Otonashi Ichie
Yukishiro Akira
Aladdin Saijo Claudine
Black Lion Nation Lord Hanayagi Kaoruko
Don Salvatori Kako Hanayagi
Ebisu Tsukasa
Easter Bunny Kochou Shizuha
Santa Claus Tsuyuzaki Mahiru
Revue Starlight Re Live C Tier List 2022
Covert Squad Deputy Tomoe Tamao
An Angel's Blessing Yumeoji Fumi
Belle Yumeoji Shiori
Maid Melissa Tendou Maya
Isurugi Futaba
Musketeer D'artagnan Aijou Karen
How Did We Come Up With This Revue Starlight Re Live Tier List?
Like any of our previous or future tier lists, it takes a lot of research, playtesting, and investigation to create what we consider a proper tier list.
We want to share these behind-the-scenes insights to let you know that nothing you're about to read has appeared out of the blue! Instead, it is the result of an exhaustive and lengthy research process.
As usual, before making a decision, the very first thing we do is play the game and get familiar with its story and mechanics. This gives us an insider's view of what the usual player goes through from the first installation of the game until they reach a state.
In addition to all the testing we do, we also undertake a relatively long journey of studying, searching, and poking around what the best players in the game are currently playing, as well as consulting all the game's official platforms, such as the official Facebook page, Reddit and the Discord server.
All this is to get a compelling idea of what's going on in the game, at which point we can comfortingly make our decision.
As this brings us to an end for today's Revue Starlight Re Live Tier List, we highly suggest you cycle through it a few times until you get a good idea of what works best for you.
Creating this tier list has taken us a lot of time and energy, so it would mean the world if you could share your feedback, suggestions, ideas, or criticisms below.
While you're at it, feel to bookmark this page, so you can revisit it following each game update to stay up to date with everything.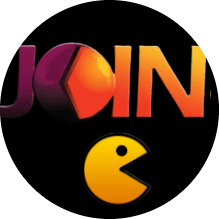 Latest posts by JoinGames Staff
(see all)