Lord of Heroes is a great anime RPG with Gacha-like features, in which you can build some special squads of heroes and challenge evil forces through multiple quests and levels. However, the biggest challenge for most players is not knowing which character to play and invest in. And that's precisely what you'll be able to overcome by reading our Lord of Heroes tier list guide.
The game incorporates some excellent Japanese voice acting that adds a nice extra depth to the game's overall personality. But the best upsell of this game is the characters and how well they are created and designed.
Each character looks exciting and has an endearing quality. However, this puts a lot of players in a confusing situation where they don't know which specific character they should choose.
That's why today on JoinGames, we've taken it upon ourselves to do all the heavy lifting on your behalf, and we come up with what we think is the absolute best Lord of Heroes tier list for you.
What Is Lord of Heroes?
Before we dive into today's tier list, let's have a recap of what's the story behind Lord of Heroes and what's your primary role in the game.
In this game, you assume the role of a ruler of the nation of Avillion, and in your efforts to rule the realm, you must travel across the land to conquer nations, recruit allies, and create your ideal world.
To pave your way toward victory, you must recruit powerful knights into your army and pit them against enemies in a turn-based battle system.
However, as ruler of Avillion, you don't take an active role in the battles; instead, you command your knights to do your bidding.
Therefore, it is very critical that you make the right choice when picking characters.
Lord of Heroes Tier List: Best Heroes [October 2022]
So now that you have a grasp of the background story in the game and your primary task, it's time to dig into how our Land of Heroes characters are ranked.
Given a large number of characters featured in this game and their diversity, they are split into different classes, each with unique elements.
We have ranked and filtered them according to their rank, class, and defining elements.
So, as you shall see, we started with the S-tier of principal characters currently trending and performing well and will end our list with the C-tier group representing the weakest heroes for the current meta.
Due to the frequency of updates and balance changes in this game, some of our picks for today may drop or rise in rank at a later stage.
However, you don't have to be concerned about that, as we are doing our best to keep our tier lists as accurate and up to date as possible.
Lord of Heroes S Tier List 2022
Mei Ling | Earth | Striker
Aslan | Earth | Warrior
Alev | Fire | Striker
Lairei | Fire | Warrior
Krom | Water | Guardian
Schneider | Water | Striker
Olivia | Light | Striker
Mei Ling | Light | Sniper
Rosanna | Dark | Guardian
Krom | Fire | Warrior
Joshua | Water | Sniper
Olivia | Earth | Sniper
Lumie | Water | Warrior
Nine | Earth | Striker
Vanessa | Light | Cleric
Johan | Fire | Cleric
Lord of Heroes A Tier List 2022
Laphlaes | Earth | Warrior
Walther | Earth | Guardian
Rosanna | Fire | Striker
Joshua | Fire | Striker
Helga | Water | Striker
Nine | Water | Warrior
Olivia | Water | Sniper
Mikhail | Dark | Sniper
Lord of Heroes B Tier List 2022
Schneider | Fire | Striker
Alev | Water | Warrior
Lumie | Earth | Guardian
Helga | Dark | Warrior
Vanessa | Fire | Cleric
Charlotte | Earth | Cleric
Lord of Heroes C Tier List 2022
Astrid | Water | Warrior
Astrid | Earth | Sniper
Lucilicca | Earth | Striker
Dhurahan | Dark | Warrior
Lord of Heroes D Tier List 2022
Dhurahan | Earth | Guardian
Zaira | Fire | Guardian
Schneider | Earth | Warrior
Mei Ling | Fire | Sniper
Nine | Dark | Sniper
Dhurahan | Fire | Warrior
Charlotte | Water | Cleric
Helga | Fire | Warrior
Lucilicca | Water | Sniper
How Did We Come Up With This Lord of Heroes Tier List?
While this list is based primarily on our observations and experiences playing and testing the game, we want our readers to know that much testing, research, and surveying went into compiling this tier list.
As is customary, the first thing we do before we make any decision is to play the game extensively and familiarize ourselves with the game's story and mechanics.
This enables us to take an in-depth look at what the regular player experiences from the moment they install the game until they achieve victory or give up.
In parallel with all the playtesting we do, we also do a lot of research, dig around to see what combinations the game's top players are currently playing and check all the game's official platforms, such as the official Facebook page, Reddit, and the Discord server.
All to come to a conclusion and a convincing resolution about the game's current state and which heroes we can comfortably recommend for you.
CONCLUSION
This wraps up our Lord of Heroes tier list; we hope it serves you well and gives you all the necessary insights and information you need.
Please feel free to leave your thoughts, ideas, suggestions, or any criticism you might have about this tier list in the comments section below.
Also, you can bookmark this page and refer to it after each patch to be aware of any changes.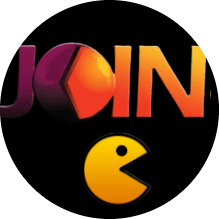 Latest posts by JoinGames Staff
(see all)