Are you in need of a Rush Royale tier list? Rush Royale is one of the best tower defense games you can currently play. It mixes both worlds of tower defense games and PVP games to deliver a new experience that, in essence, feels very familiar yet highly polished and new.
However, the sheer number of cards and diverse decks in the game might add complexity and confusion, especially for new players.
Therefore, knowing which cards to collect and which decks to build is crucial to winning this epic tower defense game.
That's why today on JoinGames, we've decided to take you on a short journey so you can discover the best Rush Royal tier list that will help you figure out which cards and decks you should be looking to collect and how to use them to your advantage.
What Is Rush Royale?
Before diving into today's tier list, let us briefly recap what Rush Royale is, the basic mechanics of this game, and your primary role in it.
Rush Royal is an epic tower defense game where you'll have to protect your castle, level up your heroes, and clash in PvP battles!
The basic concept of Rush Royale is relatively straightforward: Keep a constant stream of incoming creatures from approaching and damaging your castle.
You'll have the chance to summon multiple units with different abilities, such as shooting arrows or infecting enemies with poison.
They are randomly distributed around the grid board and automatically attack when any creatures are approaching.
Your main task is to assemble the most powerful fantasy heroes to help you in your battles, including mages with elemental abilities, deadly snipers, healing priestesses who can help fallen allies, and many more.
Therefore, knowing which cards to pick and which decks to build is essential.
Rush Royale Tier List: Best Cards & Decks [October 2022]
Now that you have a better idea of the in-game backstory and your primary role, it's time to dig into the very ranking of our Rush Royale tier list.
As mentioned earlier, with the considerable number and diversity of cards and decks, choosing what combination to build is not an easy task, significantly when the game's meta constantly changes from one patch to the next.
As you will shortly uncover, we have organized all the cards and decks in this game into different ranks based on their overall popularity and strength.
As such, we will start with the top S-tier and end our list with the C-tier group.
One thing worth noting is that due to the frequency of updates and balance changes in this game, some of our picks for today may drop or rise in rank later.
However, you don't have to be concerned about that, as we do our best to keep our tier lists updated and as accurate as possible.
Rush Royale Best Decks Tier List 2022
Below we will list the best Rush Royal Decks according to the latest game patch.
S Tier
Corsair – Executioner – Harlequin – Summoner – Jay
Harlequin – Executioner – Dryad – Summoner – Jay
Inquisitor – Portal Keeper – Knight Statue – Scrapper- Bombardier
Harlequin – Mime – Shaman – Summoner – Boreas
A Tier
Priestess – Mime – Harlequin – Summoner – Shaman
Harlequin – Cold Mage – Dryad – Summoner – Inquisitor
Harlequin – Zealot – Bombardier – Chemist – Magic Cauldron
Cultist – Portal Keeper – Chemist – Harlequin – Scrapper
B Tier
Engineer – Harlequin – Summoner – Dryad – Chemist – Gadget
Pyrotechnic – Bombardier – Knight Statue – Crystalmancer – Scrapper
Harlequin – Mime – Shaman – Summoner – Engineer
Harlequin – Cold Mage – Mime – Summoner – Inquisitor
Rush Royale Best Cards Tier List 2022
Below you'll find the strongest cards in the game, regardless of the deck they belong to.
S Tier
Dryad
Vampire Card
Summoner
Shaman
Boreas
Harlequin
A Tier
Chemist
Priestess
Frost
Mime
Hunter
Portal Keeper
Cold Mage
Bombardier
Wind Archer
Wind Archer
Plague Doctor
Hex
Thunderer
B Tier
Thunderer
Hunter
Poisoner
Zealot
Reaper
Grindstone
Thrower
Mage Cauldron
Lightning Mage
Banner
Cold Mage
Alchemist
Trapper
Wind Archer
C Tier
Demon Hunter
Clock of Power
Demonologist
Knight Statue
Crystalmancer
Rogue
Sharpshooter
Archer
Stasis
How Did We Come Up With This Rush Royale Tier List?
Like all of our previous tier lists and guides, making this list took a lot of testing, research, and study to produce what we believe is a consistent and solid tier list.
Although this list is based primarily on our perceptions and experiences playing and testing the game, we would like to give you a behind-the-scenes view so that you can better understand how this list was created.
As usual, the first course of action we take before deciding is to play the game extensively and acquaint ourselves with its story and gameplay mechanics.
This allows us to have an in-depth look at what the ordinary player experiences from the moment they install the game until they emerge victorious or cease trying.
In parallel to all the playtesting we do, we also do plenty of research, dig around to see what combinations the top players of the game are currently playing, and check all the game's official platforms, such as the official Facebook page, Reddit, and the Discord server.
All of this is to come to a conclusion and a convincing decision about the game's current state and which cards and decks we can confidently recommend you invest in and play with.
Summary
And there you have it, our best and most accurate Rush Royale tier list. Do not hesitate to leave us your thoughts, ideas, suggestions, or any criticism you might have about this tier list in the comment section below.
Also, while at it, you can bookmark this page and refer to it after each game patch so you can always be up-to-date with all the changes that could happen.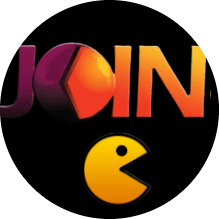 Latest posts by JoinGames Staff
(see all)