Are you tired of the vanilla experience and looking for new interesting Metal Gear Rising Revengeance Mods to spice up your gameplay? Then we've got just the right list for you! Not many action games are as fast-paced, rewarding, and exciting to play as the frantic and impeccable Metal Gear Rising: Revengeance.
Developed by PlatinumGames, this game is a stylish, graceful brawler with an offbeat sense of humor and a very well-written story to top it all off.
This game is the real definition of lightning-bolt action and a must for anyone who values melee combat and the authentic flavor that Metal Gear has brought over the years.
Like other Metal Gear projects, Metal Gear Rising: Revengeance quickly formed its fanbase that included a very passionate and generous modding community. As a result, the game got a huge vault of very cool mods that cover all the different areas of the game, from models and textures, misc, HUD tweaks, and many more.
So, at JoinGames, we'll be taking you on an interesting journey to discover the best Metal Gear Rising Revengeance mods that everyone can install and enjoy today.
Best Metal Gear Rising Revengeance Mods
Here are the best Metal Gear Rising Revengeance Mods:
MGROverride
Revengeance Preset
MGGR HD
Skip credits and more
Monsoon Sprite Edition
Higher FOV – Natively
Denoise
RAIDEN NEW VERSION
MG Rising Revengeance Cheat Table
HUD Edits
Watermelon man
---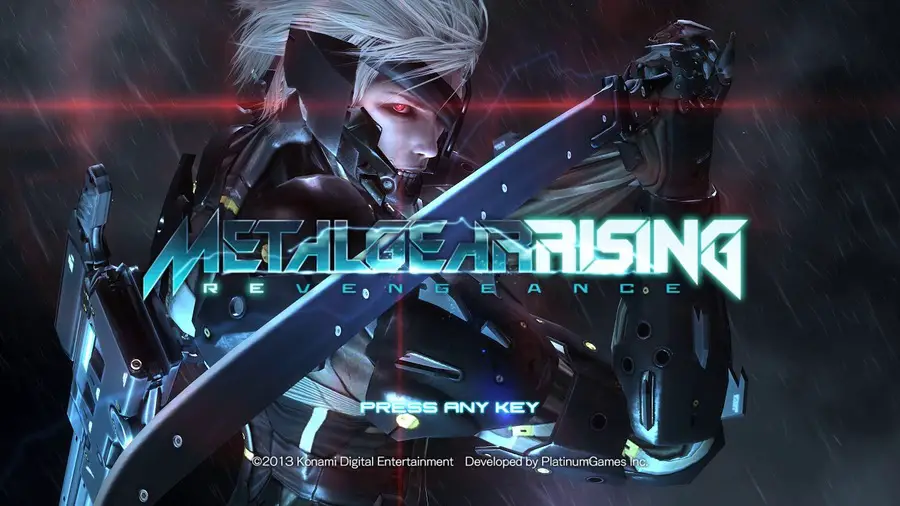 MGROverride
The first mod on our list is MGROverride, a tool that allows you to change the native 800×600 resolution of Metal Gear Rising: Revengeance" to a resolution of your choosing.
The tool is very easy to install and use; open the "Patcher" and pick your executable location, then type the new resolution parameters in the given fields and click "Patch", and you're good to go.
---
Revengeance Preset
Next, we have Revengeance Preset for Metal Gear Rising Revengeance, a straightforward ReShade preset crafted to bring Metal Gear Rising: Revengeance more vivid and saturated colors and richer shadows, allowing the game to feel less blurry and look more defined and more colorful.
This ReShade preset will overhaul the visuals to deliver a more saturated and shaded world with less of that PS3 haze BS. Also, this preset is performance-friendly, so you won't have to worry about any performance loss.
---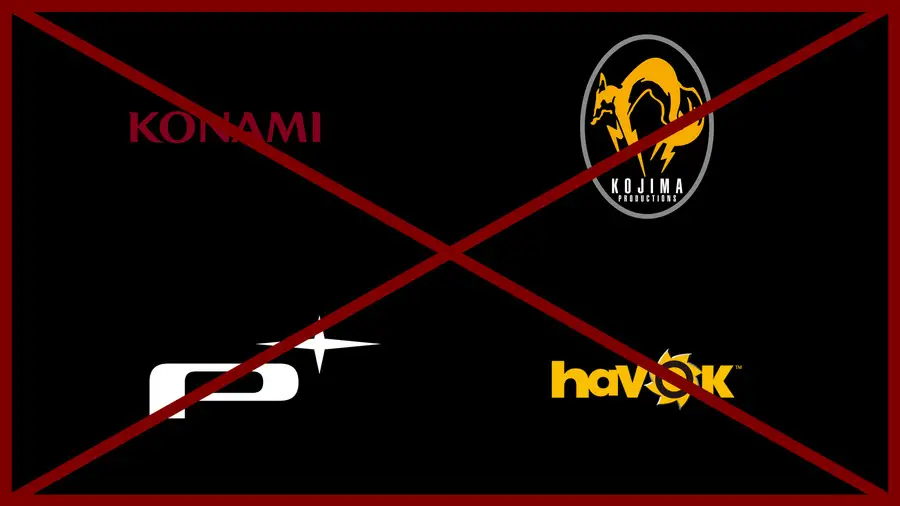 Skip credits and more
Skip credits and more is a mod that does exactly what it says. This mod allows you to skip the credits and the first logo sequence.
It essentially skips the logo sequence and credits, enters the Konami code without a gamepad, and keeps the mouse cursor hidden in menus when using a gamepad.
---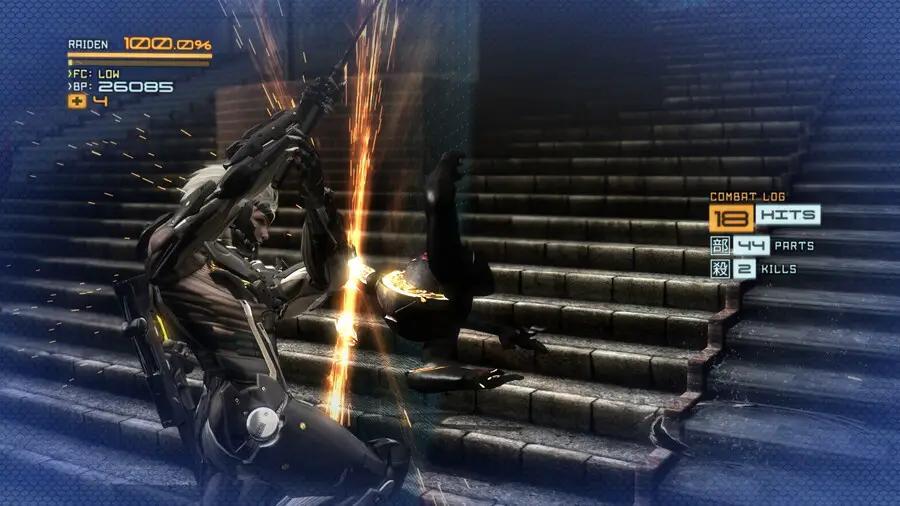 Higher FOV – Natively
Higher FOV – Natively is a cool camera mod that gives you more convenient camera views for Raiden, Sam, and Wolf. Done by un-compressing game files and increasing all relevant values by the same amount.
This also affects Blade Mode, Bosses, etc., without breaking anything in your game, due to its ability to interact with the raw .xml data that the Engine eventually calls up without HEX operations.
---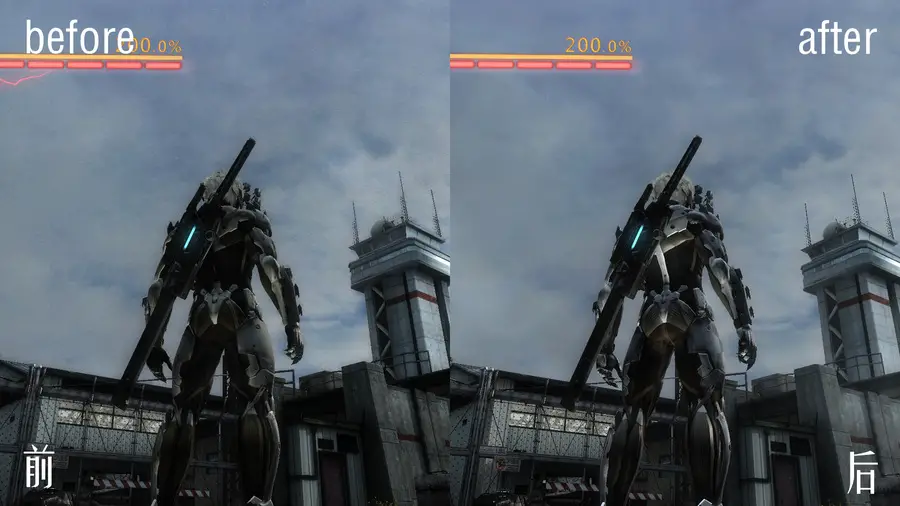 Denoise
One of my favorite mods on this list is Denoise; as the name would suggest, this mod can eliminate the noise in the game. Giving you more clear and more denoised image. It is a small but very effective mod that does a wonderful job without affecting your performance or your game breaking.
---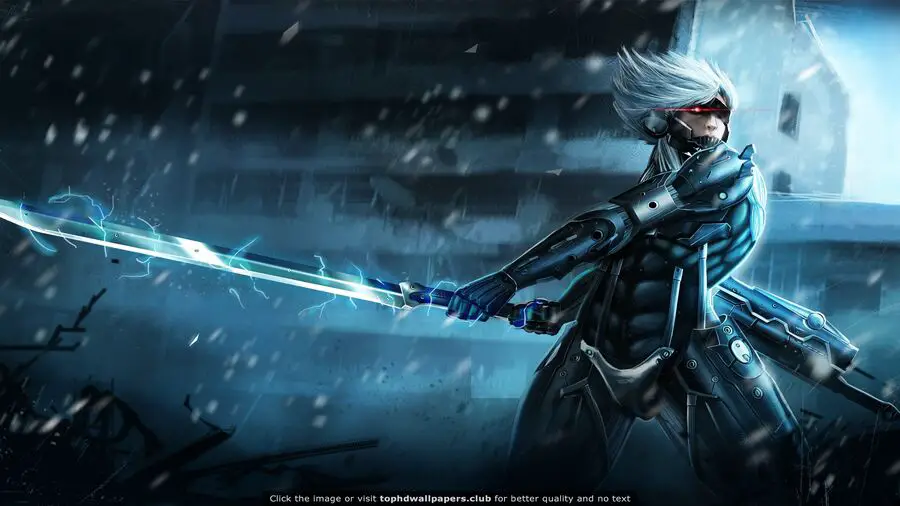 MG Rising Revengeance Cheat Table
Metal Gear Rising Revengeance Cheat Table is a very interesting and compact cheat table for Metal Gear Rising Revengeance that allows you to add some very useful tweaks and buffs to your character.
Some features are a little OP, like the infinite health, One-Hit-Kill, infinite energy, the ability to switch stealth and slow motion, and many other exciting features. Just make it to use in moderation, so you don't take all the fun out of your gameplay.
---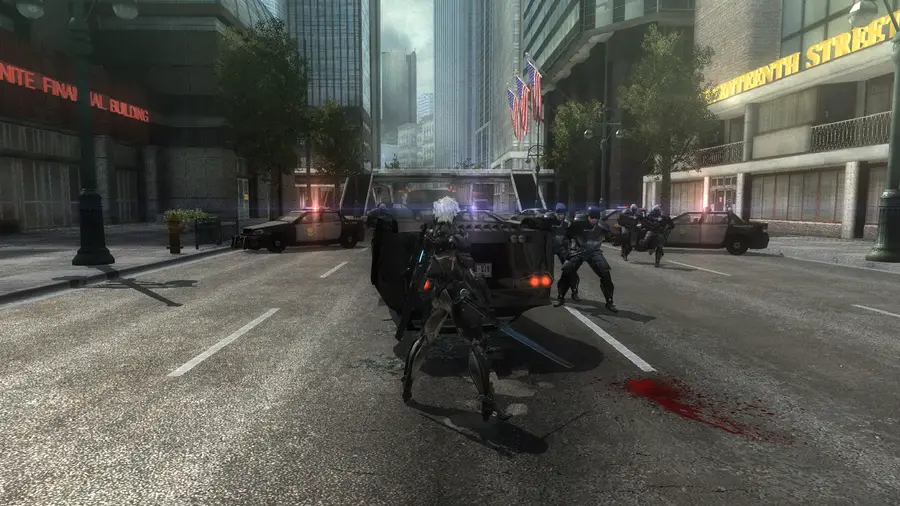 HUD Edits
Last, we have HUD Edits, a mod that includes several HUD tweaks to remove any visual clutter or remove the HUD altogether, depending on your choice.
This mod comes in a few different versions depending on how much of the HUD you wish to get rid of, meaning you can customize it to keep the elements you need and remove the ones you don't.
---
This brings us to an end for our best Metal Gear Rising Revengeance mods article. We strongly encourage you to try out a few and see which ones better suit your playing style. From our point of view, we believe they will open up the game in a new and interesting way and make it more enjoyable and provocative.
If you have any other suggestions for mods we didn't include in our list, please don't hesitate to share them with us in the comments below.
Before you go, we highly suggest you sign up for our weekly newsletter and bookmark this page so you can drop by some other time so you don't miss any new mods that we may add as they come out.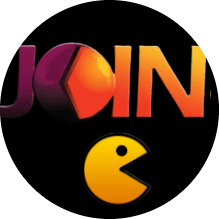 Latest posts by JoinGames Staff
(see all)