On the hunt for the latest best Persona 4 Golden mods? Well, you're at the right place! Persona 4 Golden is as ever an iconic and tremendously entertaining JRPG to play, and since its release on PC, the game looks better than ever and offers the opportunity for a whole range of new players to discover and enjoy its delights.
With its strategic, turn-based combat and strong character development, Persona 4 Golden brings a ton of fun and enjoyable content for players to explore. The game also offers fun activities and tasks outside of combat making sure players who want to chill and take things slow can also enjoy the game.
Being one of the most popular and most anticipated releases in the Persona series, Persona 4 Golden has a massive and active modding community behind it, which led to the game having an insane amount of mods covering all aspects of the game from UI improvement, combat enhancement and much more.
However, with the big number of mods out there, picking the right ones for you could prove to be challenging and time-consuming. That's why today on JoinGames, we've decided to save you all the troubles and made this compact list of the best Persona 4 Golden mods that are currently available on the scene.
Best Persona 4 Golden Mods In 2022
Here are the best Persona 4 Golden PC Mods:
P4G Community Enhancement Pack
Persona & Skills Expansion Pack
Detailed Descriptions
Controller UI Overhaul
Yosuke Romance
Texture Fixes Pack+
Social Link Cheat Sheet
Signature Skills+
Classroom Answers
Useful Calendar
P4G Community Enhancement Pack
Starting the list with probably the biggest mod pack ever made for a Persona game, P4G Community Enhancement Pack is an all-in-one collection of tools and mods made especially for the 2020 PC release of Persona 4 Golden.
It contains almost 40 mods that aim to improve the core game in multiple aspects. Including all core mods plus some overhauls, fixes, texture, balancing mods, and a bunch of quality of life and cheats mods.
---
Detailed Descriptions
The next mod on our list is Detailed Descriptions, as the name would suggest, this mod aims to give you as much possible information about what's going on in your game. It improves descriptions and info boxes for several objects, including skill cards, essential items, gems and seedlings.
It's the perfect quality of life mod that every new player of this game should have, as it offers you a nice walkthrough throughout all your playthrough. It even goes a step further and updates descriptions for other in-game elements. such as social links, missions, and skill descriptions to give you more useful information.
---
Controller UI Overhaul
Another simple but must-have Persona 4 Golden mod is the Controller UI Overhaul, this mod replaces the controller UI with entirely brand new button prompts, with an emphasis on accuracy and readability. Everything was redesigned from the ground up to match modern controllers.
It supports almost all mainstream controllers such as Xbox, PS5, PS4, Nintendo Switch and the Steam Deck.
---
Social Link Cheat Sheet
With this mod, you no longer have to look up guides to determine the best choices for your social links. Social Link Cheat Sheet's main goal is to provide you with the best options without having to stop your game and go search somewhere else.
It does that by displaying the results of the choices that matter for each social link. It presents it in +X/X format where X is the marks you get without a persona of a suitable Arcana and Y is the marks you get with a persona of a suitable Arcana. It's pretty easy to understand and implement in your game.
---
Classroom Answers
Another Persona 4 Golden cheat that should make your classroom time much easier to go through. Classroom Answers does basically what its name suggests. Similar in a way to the social lick cheat mod, this mod allows you to know the answers to all the questions of the class without having to Google them. This saves you both time and energy.
All you have to do is select the one with the asterisk beside it. The answer set includes all the exams and final tests as well, so you will be set for good.
---
There you have it, our list of the best  Persona 4 Golden mods we could find. We highly recommend you to try some of them, whether you are looking for more challenging gameplay or want to chill and enjoy the game, these mods will serve you well.
If you have any other suggestions for new mods that we didn't include in this list, please do not hesitate to share them with us via the comments section below, as this will help us ensure that our list of mods is more diverse and fun.
Before you leave, we invite you to subscribe to our weekly newsletter, bookmark this page so you can drop by another time, so you don't miss any new mods that we might add.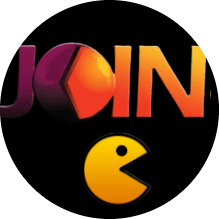 Latest posts by JoinGames Staff
(see all)