Despite the addition of DLC and the new Pokémon, players still couldn't add  Zarude to their Pokédex. However, on the occasion of Pokémon Sword and Shield's first anniversary, collectors of these little creatures will be able to collect them. But, beware, it will only be available for a limited period.
Indeed, the latter is distributed to all owners of the title by Micromania-Zing for a short period, from now until December 13. So don't delay in claiming your due. We explain the procedure below for those who do not know how to do it.
HOW TO GET ZARUDE IN POKÉMON SWORD AND SHIELD?
The steps are relatively simple and quick since you do not have to go to the store due to the confinement. All you have to do is go to the Micromania website and log in (or register). When this is done, you must click on the " Receive the code " insert to validate the operation. You will receive, by email, a code within 2 to 3 days, which you will only have to enter into the game.
In short, here are the steps to get Zarude in POKÉMON SWORD AND SHIELD:
First, go to the Micromania website.
Log in or register.
Click on "Receive code."
Wait before receiving the code by email.
For novices, be aware that the codes must be entered directly into the game. For example, once Pokémon Sword and Shield are launched, you will have to press the menu key (X) and select "  Mystery Gift, "then click on "  Receive a Mystery Gift, "And choose"  via a code or a password, "and enter the said code.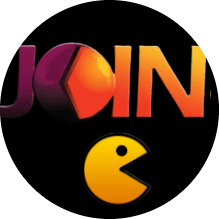 Latest posts by JoinGames Staff
(see all)